Features
23 Heroes and Villains Set to Join the Arrowverse
Here are the new faces to expect when The Flash, Supergirl, Arrow, Legends Of Tomorrow and Black Lightning return...
This article comes from Den of Geek UK.
The CW's televised DC universe, known among fans as the Arrowverse, welcomes a host of new characters every year. To keep the storylines fresh across Arrow, The Flash, Supergirl, Legends Of Tomorrow, and Black Lightning – not to mention the Arrowverse's animated wing that exists on the CW Seed – the network's casting agents really earn their keep in the gap between seasons, by seeking out fresh-faced actors for swathes of new heroic and villainous roles.
This year has been no different, with a bombardment of casting news breaking throughout the summer months. To help you keep up with it all and go fully prepared into the next seasons of your favorite Arrowverse shows, we have a breakdown of all the new characters…
Ruby Rose as Batwoman (crossover event)
Orange Is The New Black, John Wick 2, and The Meg alum Ruby Rose will debut as Batwoman in The CW's annual crossover event, with a view to launching her own show in the following year. This take on Kate Kane/Batwoman is inspired by the 2006 comic book reboot of the character, which developed her into an out lesbian, a Jewish person, and a former member of the military. She fought of a mugger and had a brief encounter with Batman, in the comics, before taking inspiration from the Caped Crusader. Don't expect Batman to show up, though.
If all goes according to plan, Batwoman will be the next hero to get her own CW TV show, too.
Jessica Parker Kennedy as Nora Allen (The Flash)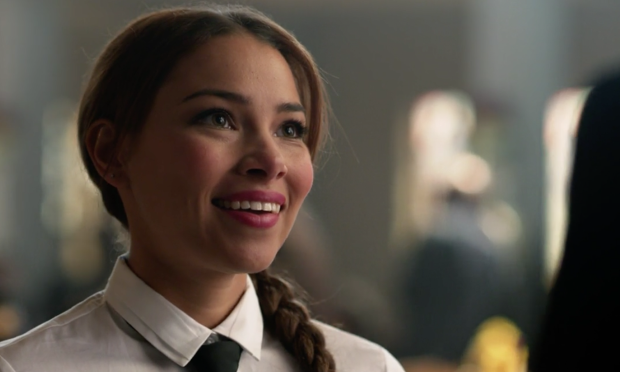 Long-dubbed the 'mystery girl', Jessica Parker Kennedy's character debuted in last year's crossover. She continued to cameo throughout the year before revealing her identity in The Flash season 4 finale: she's Nora Allen, Barry and Iris' daughter, a speedster from the future who has made an ambiguous big mistake that requires help from the present day Team Flash.
Barry has had various descendants in the comics, but there aren't any big clues in the source material as to how this storyline will play out. Here's hoping that, after all of those teasers, she gets to go full superhero alongside her dad.
Read more about The Flash Season 5 here.
Melissa Benoist as 'Red Son' Kara (Supergirl)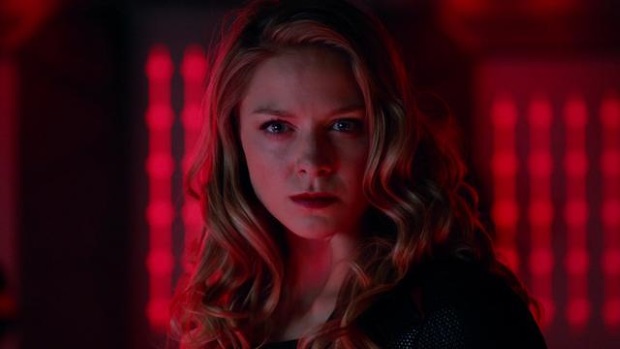 Speaking of teasers, at the very end of Supergirl season 3 we caught a glimpse of a new Kara being born: after the battle with Reign, some sort of super-aura caused a clone of Melissa Benoist's Supergirl to manifest in Siberia. This leftover from season 3 will become a major plot component in season 4, and it appears that the Supergirl writers will look to the Red Son story from the comics for a little inspiration.
Written by Mark Millar in 2003 with art by Dave Johnson and Killian Plunkett, Red Son imagined what would have happened differently if Clark Kent's Kryptonian pod had landed in Russia instead of the USA. Adapting this story for Supergirl in modern times will allow the show to continue its political strain of storytelling, by comparing and contrasting the Russian and American super-powered doppelgangers. Surely these two Supergirls are headed for a collision… or should that be a collusion?
Read more about Supergirl Season 4 right here.
Chris Klein as Cicada (The Flash)
American Pie and Election alum Chris Klein will play The Flash season 5's big bad, a new bastard in town that goes by the code name of Cicada (his real name is David Hersch). In the comics, Cicada is a preacher and an architect that gained the ability to absorb the life force of others to elongate his own life.
Glimpsed in the trailers as a masked menace with a tendency to breathe very heavily, Klein's televised version of Cicada was described – around the time of San Diego Comic-Con – as "a grizzled, blue-collar everyman whose family has been torn apart by Metahumans." His goal, apparently, is to "exterminate the epidemic — one Metahuman at a time." 
Maisie Richardson-Sellers as Charlie (Legends Of Tomorrow)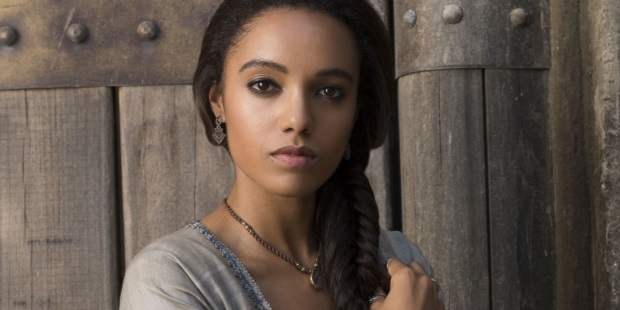 Maisie Richardson-Sellers will return to Legends Of Tomorrow and undertake a whole new character in season 4. She previously played Amaya/Vixen, who spent the show's third season trying to rewrite history and protect her tribe from being killed. Now, Richardson-Sellers will portray a British character called Charlie, who's been described as "a rebel without a cause" who's "on her mission." Charlie will apparently go on "a journey of self-discovery", after having been "locked up as long as she can remember." Purportedly, this character switch will be linked to the magic that the Legends unleashed at the end of season 3.
Read more about Legends of Tomorrow Season 4 right here.
??? as Perenna (Black Lightning)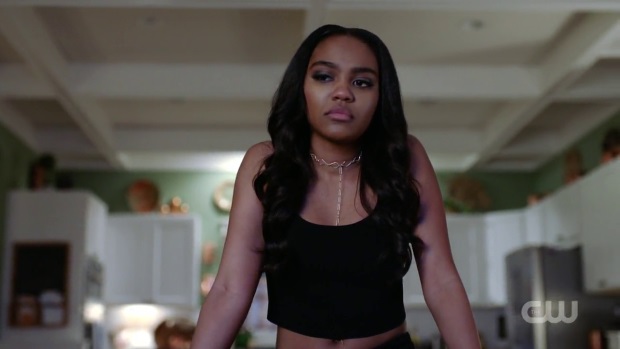 It's been a quiet summer for Black Lightning season 2 casting news, but  That Hashtag Show claim to have some intel on some as-yet-unannounced new characters. Per THS's report, China Anne McClain's Jennifer Pierce (pictured) will share a storyline with a new character named Perenna. Apparently, this newcomer to the show will be "a therapist who is a metahuman with telepathic powers" that will help Jennifer "understand her powers better".
"I love that they're tackling it from that perspective of getting her a therapist because as you can see in Season One, Jennifer had so many psychological issues with getting these powers," McCain said in an interview with ComicBook.com, confirming that this storyline exists (but without confirming who's playing the therapist or whether she'll have a heroic role to play).
Read more about Black Lightning Season 2 right here.
Holly Elissa as Red Dart (Arrow)
Mentioned towards the end of Arrow season 6, The Longbow Hunters are a team of skilled killers who've been active since the 1950s. It's also a team name ripped straight from the comics. In Arrow lore, they are said to strike fear into members of the League Of Assassins.
Returning big bad Ricardo Diaz (Kirk M. Acevedo) has teamed up with The Longbow Hunters for the new season, and this means we'll be getting three new baddies to make up their ranks. Holly Elissa will play one of them: a ruthless killer known as Red Dart. In the comics, there have been three Red Darts: the first two were men, but the most recent was a female. Each of these wrongdoers uses trick darts to do battle.
Read more about Arrow Season 7 right here.
Nicole Maines as Dreamer (Supergirl)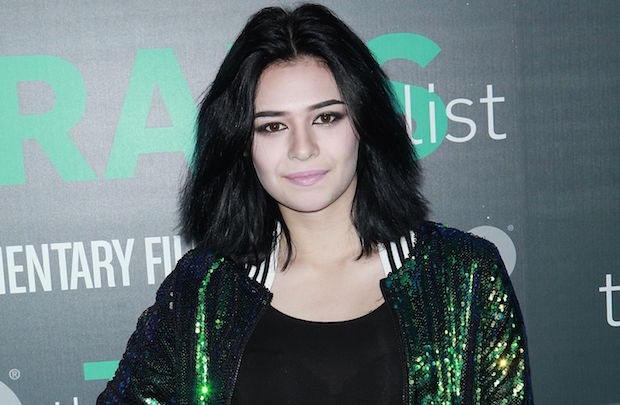 Activist and actress Nicole Maines will make history by playing TV's first transgender superhero in the fourth season of Supergirl. She'll play Dreamer (real name Nia Nal), a character from the comics who can seen into the future (which comes in handy during hand-to-hand combat, among other things). Nia will work at CatCo while moonlighting as an early-in-the-career superhero, much like Kara back in season 1.
further reading – Who is Dreamer? Details on Supergirl's Transgender Superhero
??? as Dr. Elias Kern (crossover event)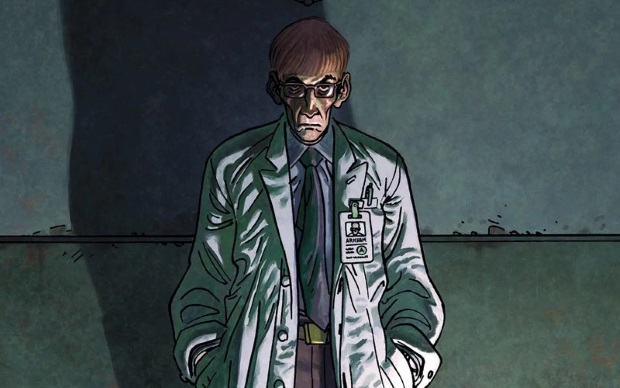 Although we don't have an actor confirmed for the role yet, it looks like there will be a new baddy in the big crossover event this December. That Hashtag Show claims that the casting process is underway for a troubled psychiatrist named Dr. Elias Kern. The report from THS says that Dr. Kern will appear in all three episodes of the crossover, establishing himself as "a brutal sociopath who appears to be starting to lose his grip on reality."
Rumor has it that Kern could be a placeholder name, with this character actually being a familiar face from the comics… someone like Jeremiah Arkham (pictured), perhaps?
Sam Witwer as Agent Liberty (Supergirl)
Sam Witwer of Smallville, Being Human, and Star Wars: Rebels/Clone Wars fame is set to play Agent Liberty (real name Benjamin Lockwood) in Supergirl season 4. This is very much a villainous role, with political undertones, as this adaptation of the DC Comics character will head up an anti-alien hate group. Although he'll pretend to be a salt-of-the-earth family man, Benjamin will boss the Children Of Liberty and spout off his belief that humans are the superior race on the planet.
Ramona Young as Alaska Yu (Legends Of Tomorrow)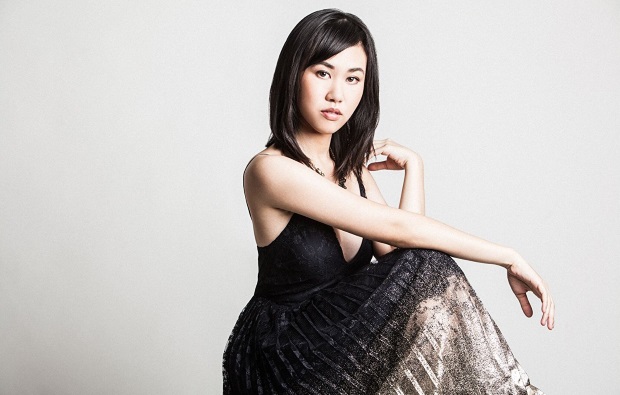 Ramona Young (Blockers, Santa Clarita Diet) is set to be the first Chinese-American member of the core Legends Of Tomorrow cast. Her character, Alaska Yu, is not a name from the comics. But we do know, thanks to ComicBook.com, that she is "something of an expert in the world of the magical creatures" and will "become a kickass superhero" over the course of the season. How much do you want to bet that Matt Ryan's John Constantine introduces her to the Waverider crew?
further reading – What to expect from Legends of Tomorrow Season 4
Michael Jonsson as Kodiak (Arrow)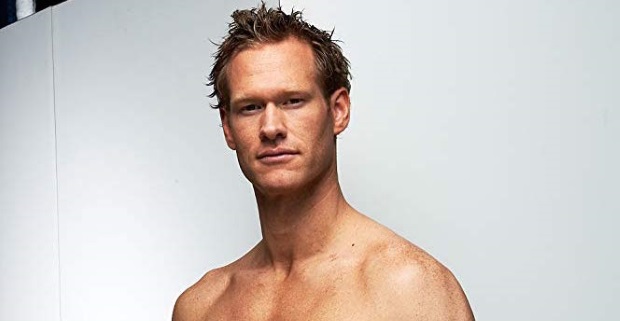 Kodiak, as played by Van Helsing and Stargate SG-1 alum Michael Jonsson, is another member of The Longbow Hunters. This character on a comic book villain: in said comics, Kodiak had peak human conditioning but no actual powers, and he once led The Shield Clan and fought Ollie and Shado for a totem. The second episode of Arrow season 7 is named after The Longbow Hunters, so we're expecting them to quickly make an impression.
??? as Zlovac (Black Lightning)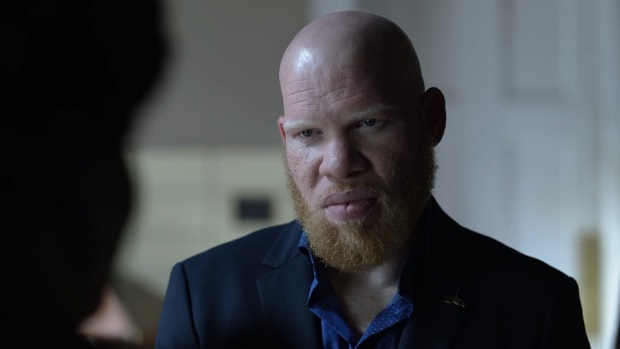 Zlovac is another potential new character for the Black Lightning universe that has been reported upon by That Hashtag Show. THS says the CW is looking for a white Eastern European actor to play this villainous money launderer, who will bring his slick business skills into the criminal empire of Tobias Whale (pictured above, as played by Marvin Krondon Jones III). We don't know yet who will play this part, but it's interesting that Tobias is reportedly beefing up his operation.
David Ajala as Manchester Black (Supergirl)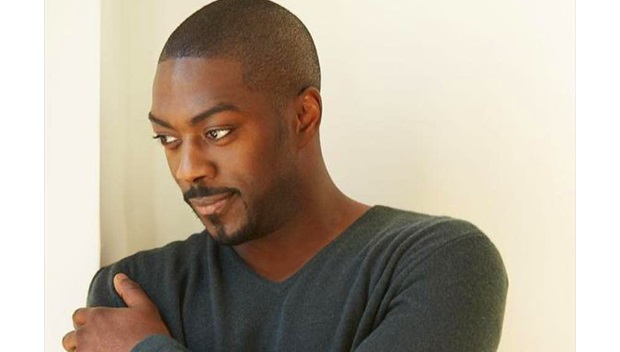 Manchester Black is a grim anti-hero from the comics that became a Superman villain. He is usually portrayed with telepathic/telekinetic powers and a firm hatred for superheroes, which would make him a suitable battling opponent for the aforementioned Dreamer. Manchester Black is very British and wears a Union Jack T-shirt, in the comics, and The Dark Knight/Doctor Who alum David Ajala will play the part in Supergirl season 4. 
We have more details on Manchester Black here.
Miranda Edwards as Silencer (Arrow)
Silencer, real name Honor Guest, rounds out the lineup for Arrow's Longbow Hunters. Miranda Edwards of The Magicians, Dirk Gently's Holistic Detective Agency, and Orphan Black will play this master of stealth, who is a relatively recent addition to the DC Comics canon. Silencer was first introduced in March 2018 as a retired assassin, who now has a husband and a kid.
Honor was pulled back into action when Talia al Ghul showed up at her house, with the Daughter Of The Demon warning of a war between assassin groups that could put Honor's family in the firing line. There's no word yet on whether we'll see a direct adaptation of that storyline in Arrow season 7, but we are hoping to see Silencer's weapon of choice from the comics. She normally uses a high-tech device named The Nanode, which can flit between armor and normal clothes in seconds as well as scanning out enemies and firing grenades.
Rhona Mitra and Robert Baker as Mercy Graves and Otis Graves (Supergirl)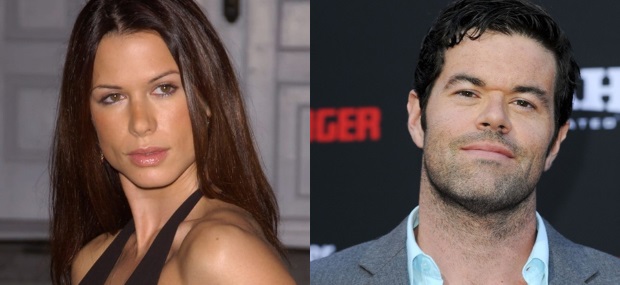 Rhona Mitra (Underworld: Rise Of The Lycans) and Robert Baker (Indiana Jones And The Kingdom Of The Crystal Skull) are set to play Mercy Graves and Otis Graves, a brother-and-sister duo that pull from interesting sources. Otis Graves is inspired by Ned Beatty's Otis from the Christopher Reeve Superman movies, who served as a goofy sidekick to Lex Luthor. Mercy Graves is Lex Luthor's bodyguard that debuted in Superman: The Animated Series, before going on to appear in the comics and the DCEU films (Tao Okamoto played the part in Batman v Superman: Dawn Of Justice).
Mercy will be a former CADMUS agent that also used to work for the Luthors. With Lex and Lillian incarcerated, Mercy will step up as a villain in her own right and show her staunch support for the 'human first' movement. Otis will be her dimwitted brother that has a knack for assassinating aliens. It seems highly plausible that these two will team up with Agent Liberty and his anti-alien hate group.
further reading – Will Supergirl Season 4 Introduce Lex Luthor?
??? as Looker (Black Lightning)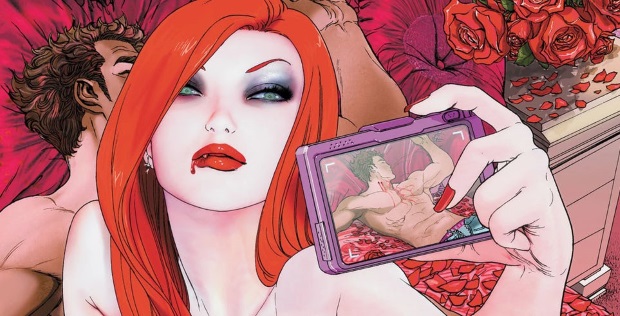 That Hashtag Show claims that The CW is looking for an actress to play Looker, a vampire superhero that fought alongside Black Lightning in a comic book team named The Outsiders. The character was referenced in season 1 of Black Lightning as a potential cosplay option for Anissa, and now the search is on for "a youthful looking woman with a soul that has lived for a long time" to play the part as a recurring role in season 2. Apparently, The CW is asking specifically for "star names" to apply for the gig.
??? as Lon-El (crossover event)
That Hashtag Show's latest report claims that a character (likely codenamed) Lon-El is being cast for the big crossover event at the end of the year. He's described as a "a mysterious visitor who is from another planet and is both ambiguous, inscrutable and has the power that is teased as nearly infinite."
That description has set rumors whirring around the web: could Lon-El be a relative of Kal-El? It certainly makes sense as an option, considering that Tyler Hoechlin's Superman (pictured) has already been confirmed to appear in the crossover.
Lon-El is not a name from the comics, so we don't really have much to go on here. Some have suggested that 'Lon-El' could actually be a codename for Jor-El, and that Supes' dad could be making a surprise reappearance in the episode. That sounds a bit far-fetched, but we're happy to eat our hat if we're wrong.
Kiana Madeira as Spin (The Flash)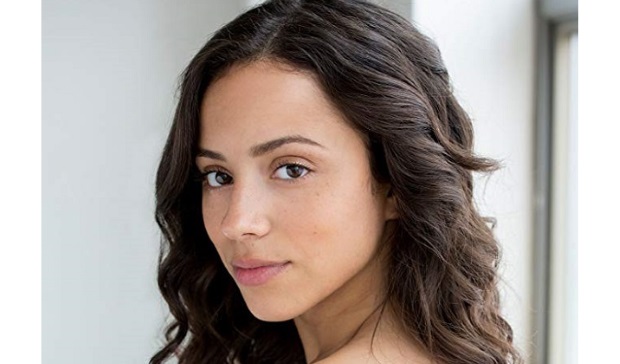 Kiana Madeira of Sacred Lies and Dark Matter will play a gender-swapped version of the comic book villain Spin. In the comics, Spin ran a media company and used a Metahuman named Edwar Martinez to prey on the fears of the public. According to ComicBook.com, the TV version will be a "young aspiring social media influencer," named Spencer Young, "who seizes the opportunity to make herself famous when she discovers there is a new hero in Central City." It sounds like Spin will try and make herself the nemesis of Nora Allen.
??? as Dr. Jace (Black Lightning)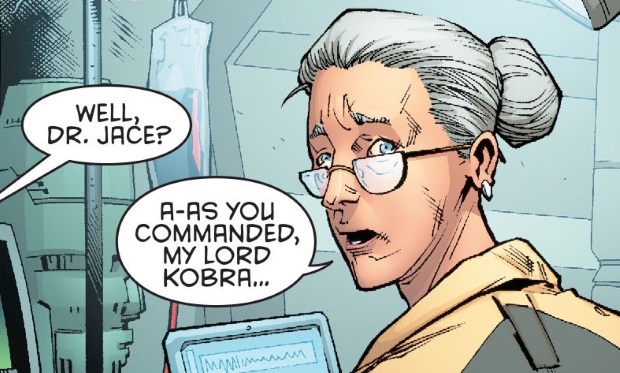 Another one of the new Black Lightning characters that THS has been reporting on, Dr. Jace is an evil computational chemist who's described in the report as a "highly manipulative baddie who may or may not be a sociopath." There is a comic book character called Dr. Jace, who crossed paths with the Outsiders on a number of occasions. This rumoured new character makes sense, then, even though an actor hasn't been announced yet.
Troy James as Rag Doll (The Flash)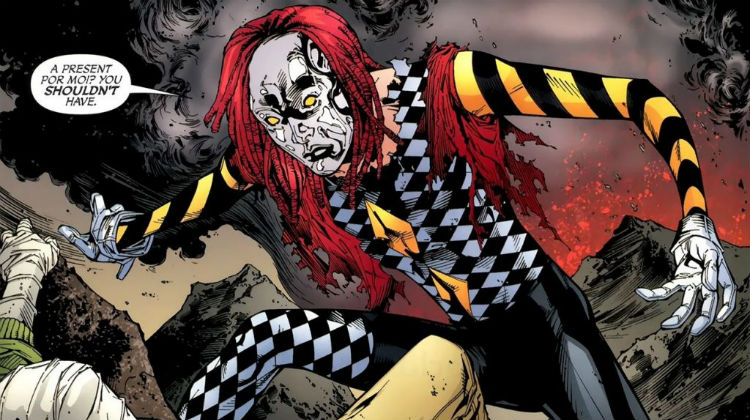 Real life contortionist Troy James, who previously showed off his skills on America's Got Talent, will play the comic book villain Rag Doll in The Flash's new season. There have been various versions of this character in the comics, all of whom use their 'triple-jointed' bodies to commit criminal acts. The most recent iteration of this villain joined up with a squad of evildoers named the Secret Six, which could be an interesting angle for the show to pursue.
We have more details on Rag Doll and what this might mean for The Flash right here.
??? as some sort of wolf creature (Legends Of Tomorrow)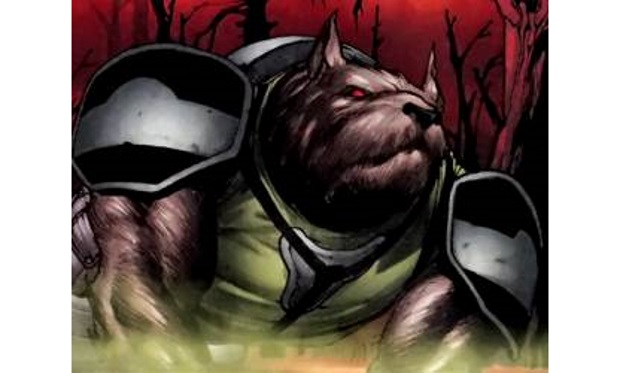 THS also reports that Legends Of Tomorrow is casting for an actor or actress to play some sort of sentient wolf creature, which makes a twisted sort of sense considering the magical mayhem that the Legends unleashed at the end of last season.
Apparently, The CW is on the look out for "a massively strong and formidable athlete" to play this part. This monster-like new character will appear "aggressive and frightening" at times, but will also "manage to ally tentatively with the Waverider crew." If the THS report is correct, this is a character that could also return the following season.
There are various wolf-inspired characters in the comics that this casting rumor could point towards: it could be Warren Griffith (pictured above), a WWII soldier who joined the Creature Commandos after experiments turned him into a werewolf; or it could be Timber Wolf, a member of the Legion Of Superheroes from the 31st century; or it could be Anthony Lupis, a athlete-turned-werewolf character created in the 1970s. Or, of course, this could be a brand new character. We'll have to wait and see.
And finally, some other new characters that aren't technically heroes or villains…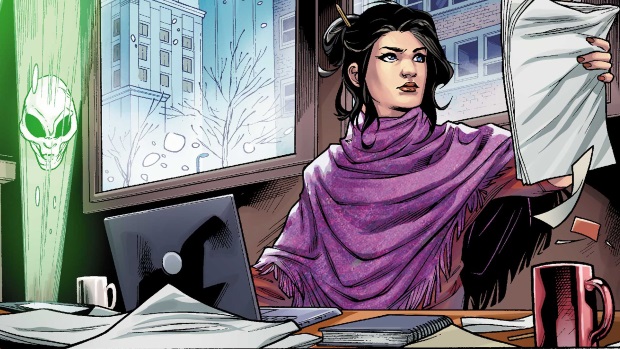 There are also plenty of regular characters joining the Arrowverse this year, that don't fall neatly into the hero or villain pigeonholes. Perhaps most excitingly, Lois Lane will be appearing in the December crossover event alongside Hoechlin's Clark Kent. We're waiting to find out who'll be cast in the role.
We have more details on Lois Lane's arrival in the Arrowverse right here.
We also know that Thomas Wilson, best known as Biff from Back To The Future, will play Nate's dad Hank Heywood in Legends Of Tomorrow. Isn't that just a perfect piece of casting for a time-travel show?
Additionally, Supergirl is getting three more government employees: Anthony Konechny will play a new DEO agent, April Parker-Jones will play the military role of Colonel Haley, and Bruce Boxleitner will play Vice President Baker. Boxleitner stepped into that role after Brent Spiner dropped out.
And, of course, Tom Cavanagh will debut yet another parallel universe doppelganger of Harrison Wells. The Flash season 5 will see the introduction of Sherloque Wells, who we're really hoping is a bumbling British detective with a love of silly hats…