News
Zack Snyder Reunites Justice League Cast to Film New Snyder Cut Scenes
Henry Cavill will return as Superman and Ben Affleck is back as Batman for new Justice League footage in the Snyder Cut, with Ray Fisher and Gal Gadot also joining the party.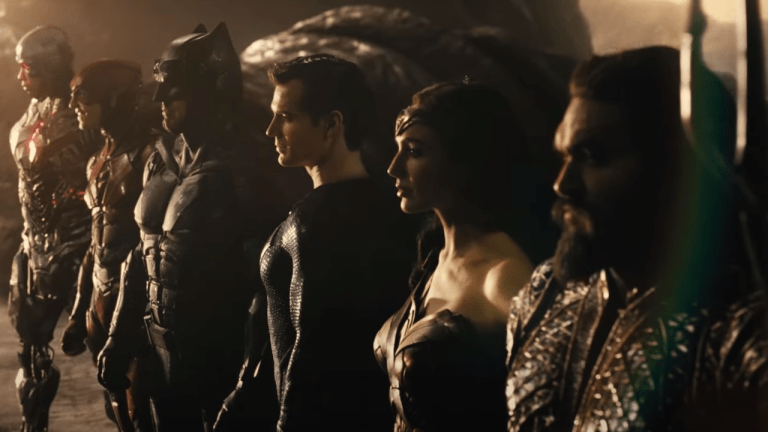 It looks like Zack Snyder will put the Justice League back together to film new scenes after all for the Snyder Cut on HBO Max. THR reports that Snyder will assemble Ben Affleck as Batman, Henry Cavill as Superman, Gal Gadot as Wonder Woman, and Ray Fisher as Cyborg for an approximately week long shoot that will be used to create new scenes for Snyder's Justice League cut. No word on whether Jason Momoa's Aquaman or Ezra Miller's Flash will be necessary.
As has been extensively and exhaustively detailed everywhere for nearly four years, Snyder left the Justice League movie before completing it after suffering an awful personal tragedy. Joss Whedon stepped in to finish the film, which required extensive rewrites and reshoots. The end result was something that nobody was particularly thrilled with: not the critics and fans who gave it a lukewarm reception, nor the studio with its tepid box office. Snyder himself claims to never have seen the theatrical cut, and for years rumors circled about how drastically different his version would be.
That will now come to pass some time in 2021 with the release of the Snyder Cut of Justice League. And while the film's first trailer contained nothing but footage that had never been seen before, it was never clear just how much of the movie still needed to be completed. Initial rumors that accompanied the official announcement of the Snyder Cut included the notion that portions of the film that hadn't gone before the cameras could be filled in with animatics or storyboards, essentially making the film something like a very long, very expensive Blu-ray extra.
But clearly that isn't the case, and Snyder is determined to finish his vision of Justice League as he wants. The notion of a week of filming with four of the film's stars (likely on a soundstage with some very large green screens) means that almost nothing is off the table. The inclusion of Ray Fisher's Cyborg is also raising eyebrows, as the actor has been drawing attention to what he calls "unprofessional" behavior on the set of Justice League during the reshoots by director Joss Whedon, as well as executives Geoff Johns and Jon Berg. Warner Bros. has since opened an investigation.
"The Snyder Cut" is such an ambitious project that it won't even be a feature film. Instead it will take the form of a four hour limited series on HBO Max, so clearly no stone will be left unturned. There's no release date set, but it's expected some time in 2021.