Features
X-Men and Fantastic Four Movies Coming to Disney+ This Summer
You'll be able to watch more Marvel movies on Disney+ with a batch of X-Men and Fantastic Four movies on the way.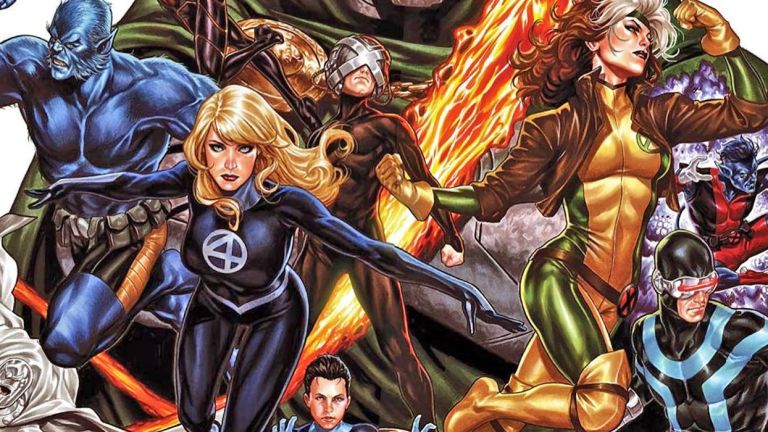 Well, it's finally happening: there will be X-Men and Fantastic Four movies on Disney+. No, not new Marvel Studios productions, sadly (although if we don't get this pandemic under control soon it might very well be the only way we'll be experiencing movies for a while), but a number of the 20th Century Fox…ahem…we mean 20th Century Studios…versions of the merry mutants and the first family of Marvel.
Disney+ will become the streaming home of the first X-Men movie (which isn't as good as you remember), X-Men: Days of Future Past (which might be better than you remember), the forgettable X-Men: Apocalypse, and James Mangold's The Wolverine (which might be worth a re-evaluation after his brilliant Logan…which will surely never be seen on Disney+) between July and September.
August will also bring the 2005 Fantastic Four movie to the service (its ever-so-slightly better sequel, 2007's Fantastic Four: Rise of the Silver Surfer, has been there since launch). Josh Trank's troubled 2015 Fantastic Four movie is still absent, as that is currently polluting HBO Max servers. As previously agreed-upon streaming deals continue to expire, you can expect to see more of these older Fantastic Four and X-Men movies start making their way to Disney+. We're sure everyone can wait a little longer for masterpieces like X-Men: The Last Stand and X-Men Origins: Wolverine.
The rollout of X-Men and Fantastic Four movies on Disney+ comes as part of the streaming service's "Summer Movie Nights" which promises to drop big releases every Friday from Fourth of July weekend through Labor Day weekend. Other notable arrivals during this period include Ant-Man & The Wasp (which finally completes the rollout of the MCU on Disney+), Solo: A Star Wars Story (which does the same for Star Wars movies), Incredibles 2, 2017's live action Beauty and the Beast and much more.
Here's the full schedule of when you can expect the Fantastic Four and X-Men movies to arrive on Disney+.
July 10 – X-Men: Days of Future Past "The unstoppable characters from the original X-Men film trilogy join forces with their younger selves in an epic struggle to change the past and save our future."
July 17 – X-Men: Apocalypse "Apocalypse, the most powerful mutant in the universe, tries to destroy all of mankind. To save humanity, Professor X leads the X-Men in a showdown that will determine the fate of the world."
August 7 – X-Men "The X-Men, a group of mutants with extraordinary powers, wage a fight against both intolerance, and a fellow band of radical mutants intent on exterminating the human race."
August 28 – Fantastic Four (2005) "Transformed into superheroes after surviving a disaster in space, The Fantastic Four struggle to reconcile their powers, responsibilities and relationships as a dysfunctional family. Overcoming their personal conflicts, they finally join forces to defeat Dr. Doom, the malevolent, metallic embodiment of their treacherous former patron."
September 4 – The Wolverine "The Wolverine returns to face his ultimate nemesis in an action packed battle that takes him to modern day Japan; an epic fight that will change him forever."