Wonder Woman 1984: The Secrets of Cheetah
We visited the Wonder Woman 1984 to look for clues about Cheetah, the Kristen Wiig antagonist who will be facing off against Diana in the upcoming sequel.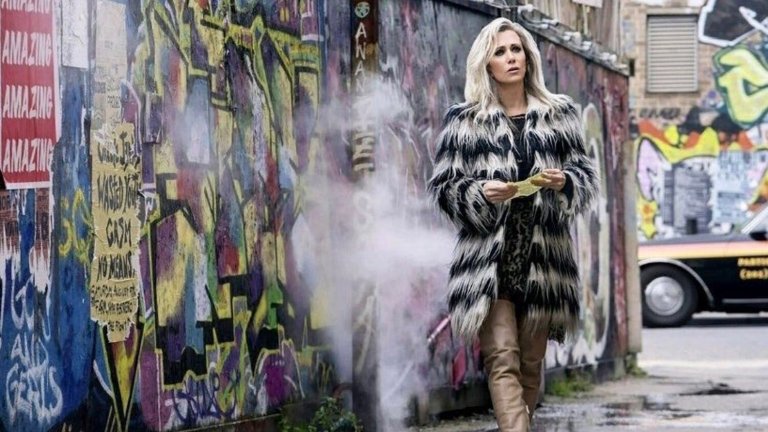 In the comics, Cheetah has long been a nemesis of Wonder Woman. The supervillain originally appeared in a 1943 edition of the Wonder Woman comic, but she is getting a modern update in this fall's Wonder Woman 1984, which will see Gal Gadot reprise her role of Amazonian hero Diana Prince. Barbara Minerva, aka Cheetah, will be played by Kristen Wiig.
"Kristen's Barbara is so fierce and sexy and funny," Gadot told Den of Geek and other reporters on the Wonder Woman 1984 set two years ago. "You just love her because, when she's not Cheetah, she's Barbara Minerva: she's so nerdy and she's full of heart and she's insecure and you love her. You just want to hug her."
Barbara is one of two villains in the film—the other is Pedro Pascal's Maxwell Lord—though Gadot says their characterizations are more nuanced than the traditional hero-villain divide.
"They're not the obvious villains," says Gadot. "And that's what I love about their characters so much. When I first read the script, I told [director] Patty [Jenkins], 'Wow, I like them as much as I like Diana and Steve.' And this goes to our wonderful writers [David Callaham] and Geoff [Johns] and Patty."
For Gadot, it's a nice change of pace from some of the more overt villains of the superhero movie genre.
"I'm so tired of the obvious villain—[for example] the German soldier that you know from the get-go, okay he's the bad guy — they're like real people. Just like you, and you, and me … We can see ourselves in them. And they're not bad people per se. But they just didn't make the right choice at the right time. And I find it so interesting and so appealing, and I actually care about them."
In the comics, the Barbara Minerva incarnation of Cheetah is granted supernatural abilities (including increased strength, speed, durability and senses, as well as razor-sharp claws) by plant god Urzkartaga, but, in Wonder Woman 1984, the transformation appears to have something to do with Maxwell Lord.
Wonder Woman 1984's Maxwell Lord, played by The Mandalorian's Pedro Pascal, is a sleazy self-help tycoon, preying on people's desire for wealth, power, and fame in destructive ways. In the trailer, we see Lord holding a gemstone that presumably grants him some kind of power. Presumably, he will use those powers to give people what they want, for better and worse, including Barbara.
"[Maxwell Lord] pounds the public with infomercials, which were so hot and happening in the '80s, right?" says producer Anna Obropta. "He hits the public with these infomercials, and he sells this idea that you can have it all, which was a big mantra of the decade, right? You can have fame and wealth and power. It can all be yours, and he is pervasive and persuasive, and so people start to buy it… people like Barbara."
Obropta describes Barbara as we first meet her: an "awkward, shy, funny, sweet, brilliant gemologist."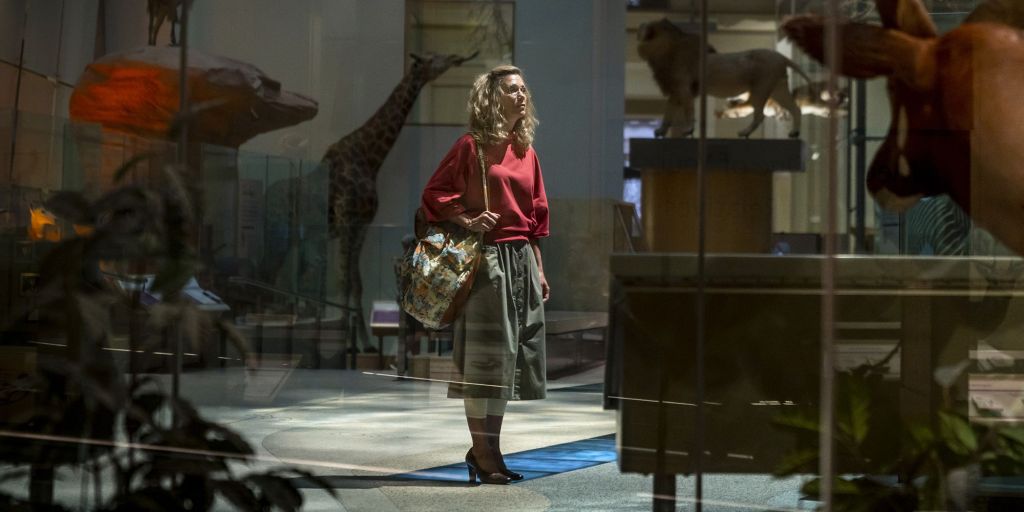 "She's a scientist that works at the Natural History Museum with Diana, and she's Diana's newfound friend," continues Obropta. "Now when she's falls prey to this scheme of [Maxwell Lord's] Black Gold International, she starts to transform. At first look, it is a dream come true. She's wished for and now feels more confident. She feels more beautiful. She feels physically stronger. She feels more seen and respected in the world, but her power takes a very fast, very dark turn as she transforms into this vicious and savage creature, like nothing we could have ever imagined."
Barbara's introduction as Diana's friend will no doubt make the presumably inevitable Cheetah/Wonder Woman showdown that much harder for Diana, who has a compassionate heart and who we know has isolated herself emotionally in many ways since losing Steve and the friends she made in 1918.
"It's so funny because there are things about [Barbara] that Diana admires," says producer Charles Roven. "She's also incredibly smart and incredibly good at her job too, which is helpful. Diana doesn't have to carry her, if you will."
When Barbara transitions into Cheetah, that competence takes on a different form…
"The inspiration of Daryl Hannah in Blade Runner was a look that we were trying to give her," says Roven. "I don't know who [Kristen] drew on in order for what she showed us that she could do, but whatever it was, it really worked because you would believe that she was extremely formidable and waiting. She throws down hard on Diana."
Oscar-winning costume designer Lindy Hemming spoke to Den of Geek about how Barbara's transformation into Cheetah is reflecting in her look.
"She starts off as a happy girl—go to the gym, go to work, not terribly fashionable, a little bit, I don't know, just a little bit normal and ordinary. And then, when she ends up having gone through her story, and all the things that happened to her, and … [she] goes from being innocent, nice … [to] becoming more and more punky. I think, in this film, punk and punk looks are quite a big thing. And so her influences as she goes along, drive her to become tougher and harder."
To inhabit the role, Wiig has to portray both nerdy nice girl Barbara and the edgier, more aggressive Cheetah.

"We felt very strongly about the fact that Kristen was going to be able to do the Barbara Minerva that we meet, this person who's not very visible even though she wants to be because she's a geek," says Roven. "She could give that character both the humor and the warmth that Diana sees in her and that we in the audience seeing in her, so that hopefully we'll like her because Diana invests in her."
As for the Cheetah persona? "We knew that Kristen would be great at [Barbara]," continues Roven, "but we did have to do what we call a chemistry read to make sure that, as she was progressing into the Cheetah character, she can have that toughness, that aggression that we're going to believe when she gets nasty. Boy, she could get nasty."
You can see Wiig as Barbara/Cheetah on the big screen come October 2nd, when Wonder Woman 1984 hits theaters. Warner Bros. will be dropping a new trailer for the film this Saturday during the Wonder Woman 1984 panel at 1pm ET at DC Fandome.