News
Will Marvel Make Shang-Chi 2?
Marvel's Shang-Chi and the Legend of the Ten Rings has stormed the box office and wowed critics and audiences alike, but will there be a sequel?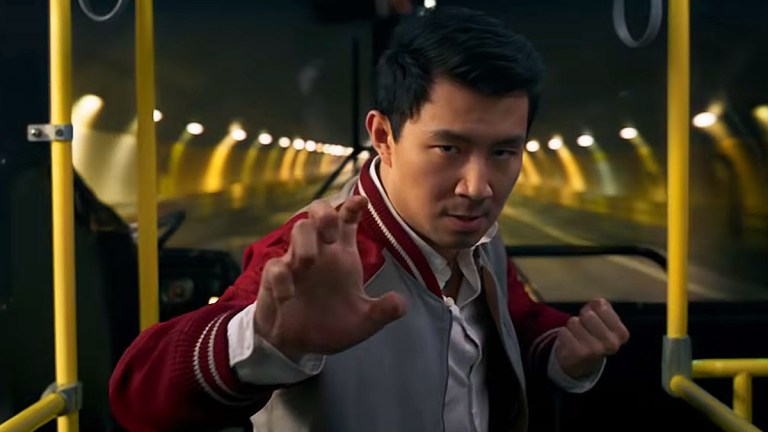 This article contains spoilers for Marvel's Shang-Chi and the Legend of the Ten Rings.
Shang-Chi and the Legend of the Ten Rings has been a box office hit for Marvel, earning many millions beyond its predicted haul when it was officially released last week. Disney had previously drawn fire – and a very public lawsuit – back in July when it debuted Marvel's last pandemic-delayed film, Black Widow, in theatres and on the Disney+ streaming service at the same time, but Shang-Chi has targeted a theatrical-only release that seems to have paid off.
The movie is an origin story for one of Marvel's lesser known superheroes, and explores Shang-Chi's childhood as the son of the near-immortal Wenwu (Tony Leung), who wields an ancient set of powerful rings and heads up a criminal organization with enormous global reach.
Shang-Chi escapes his father as a young teen and moves to America, where he distances himself from his struggling sister and his past, and becomes a valet in San Francisco. However, his past can't stay buried forever, and he and his friend Katy (Awkwafina) are quickly drawn into the web of the Ten Rings and Wenwu's quest to be reunited with his dead wife.
Simu Liu stars as Shang-Chi and Meng'er Zhang plays his estranged sister Xu Xialing, who is seen unexpectedly taking over the Ten Rings organization in the film's final post-credits scene. Both actors delivered incredible performances in the movie and its success is undeniable, leading many Marvel fans to wonder whether a sequel will be fast-tracked at Marvel Studios despite the lack of any official confirmation so far.
The film's first post-credits scene certainly implies some further adventures for Shang-Chi and Katy as they discuss the history of the rings with established MCU characters Wong, Carol Danvers and Bruce Banner, and it looks like Marvel boss Kevin Feige is definitely up for continuing Shang-Chi's story in the future.
"We always make a movie with the intention of trying to make it well enough that people are very interested to see more stories," Feige told Collider when pressed for an answer on a possible Shang-Chi trilogy. "And if they are, then we'll tell more."
He's also revealed there are plenty of ideas about where to take Liu's Shang-Chi and the film's other new MCU faces. That may very well happen in a Shang-Chi 2, but there are other upcoming movies and Disney+ streaming shows where the characters could also appear.
"The early reactions to the characters and to [Shang-Chi] itself gives me great hope that that people will want to see more of these characters," he told Digital Spy. "We certainly have many ideas of where to take them and where to put them. What's so fun, we know the movie's working when it's not just the title character that people ask about, but it is the co-stars or the supporting players that people ask about. And in this movie in particular, that's heartening because we think they're spectacular, and we think they have great potential in the future."
Shang-Chi director Destin Daniel Cretton had similar hopes in a recent interview with Screen Rant:
"I think, by the end of this movie, there are some pretty clear arrows pointing in the directions that we would love to take the character – and not only Shang-Chi, but I'm really excited to see all of these characters start to interact with the other members of the MCU and go to places that we haven't gone before. We're all very excited at the doors that were open because of this movie."
Shang-Chi and the Legend of the Ten Rings is in theatres now. Marvel's next Phase 4 movie is Eternals, which is set to arrive on November 5.