Features
What's Next for James Bond 25?
Why Danny Boyle's departure reveals a deeper problem for the Bond franchise...
This article comes from Den of Geek UK.
The recent announcement that Danny Boyle has exited the director's chair on the 25th James Bond adventure, mere weeks before filming was due to start, has thrown the future of the film into doubt, particularly whether it will meet its already optimistic release date of November 2019. This unfortunate development might appear to be a spot of bad luck for cinema's longest running franchise, but a glance at the recent history of the series suggests that this chaos is just one symptom of a much wider problem.
The saga around Bond 25's director is the latest in a series of farcical pre-productions for recent Bond films. Where Quantum Of Solace (2008) was crippled by a writers' strike, Skyfall (2012) became embroiled in financial woes at MGM, and Spectre (2015) was stunted by countless last-minute script rewrites. As the Bond villain Auric Goldfinger says in Ian Fleming's original book, "Once is happenstance. Twice is coincidence. Three times is enemy action."
For at least a decade, then, the James Bond films and the producers behind them at Eon Productions have been in a rut, both artistically and logistically. An aversion to creative risks and a lack of long-term planning has left the series in an unsustainable boom-and-bust cycle, and major change is needed if the world's greatest spy is to survive in today's cutthroat age of billion-dollar blockbusters and cinematic universes.
Of course, creative differences and last-minute changes of director are not unique to Bond. Marvel, Star Wars, and DC films have all had more than their fair share of widely reported behind-the-scenes turmoil. However, Bond was once a brand notable for its ruthless efficiency behind the camera. In the first half of the franchise's 56-year history, between 1962-1989, 16 James Bond films were made by just 5 different directors, with audiences rarely waiting more than two years between adventures. In the years since, there have been just eight films from six directors, with gaps of up to four years being commonplace. In other words, the rate of production has roughly halved, and few would argue that this has brought about a corresponding increase in quality.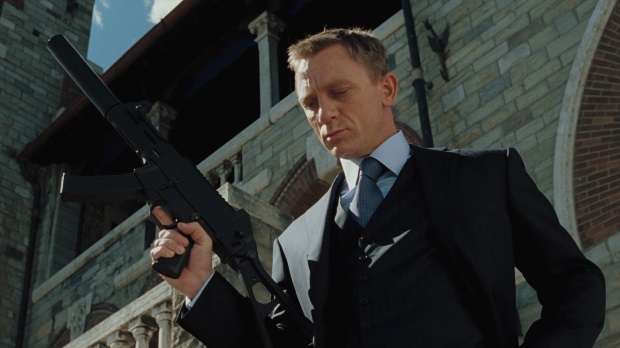 Crucial to this is that the recent Bond films have struggled to decide what they want to be, leaving the various creative forces behind them to reinvent the wheel with every instalment. Since Daniel Craig took on the role in 2006, the films have made several stark shifts in tone and style, from the gritty, post-Bourne stylings of Casino Royale and Quantum Of Solace to the larger-than-life romp of Skyfall and the tonal mess that is Spectre. Overarching plot threads which connected Craig's first two films were dropped entirely for his third, only to be picked up again and clumsily retrofitted for the fourth and most recent entry. In this creative disorder, lazy appeals to nostalgia have been substituted in place of new ideas, with the redundant return of tired tropes like Moneypenny, Blofeld, and Bond's gadget-laden Aston Martin DB5. One gets the impression that the films are desperately reacting to change around them rather than leading it.
James Bond's ongoing identity crisis has allowed many of his competitors to encroach on the areas where the Bond franchise used to reign supreme. The latest crop of Mission: Impossible films could make a reasonable claim to being the true successors to the Roger Moore era of Bond films, employing the world-beating stunts and stunning location work that once used to be a 007 hallmark. The recent Bond films and their obsession with personal drama and introspective backstory over high octane spectacle has been a fundamental misunderstanding of what made Ian Fleming's character so appealing.
Admittedly, it could be argued that all this doomsaying is belied by the fact that the Bond franchise is more successful than ever. Skyfall was the first film in the franchise to gross more than a billion dollars, while the troubled Spectre almost equalled this total. Although it is true that Bond is now expected to pull the same money as major Hollywood blockbusters, it has failed to adapt itself the compete in this market. Where the Marvel and Star Wars producers plan for films stretching out into what feels like the next century, the Bond films lurch from one to another with invariably hectic production schedules and without any apparent regard for the long-term future of the franchise.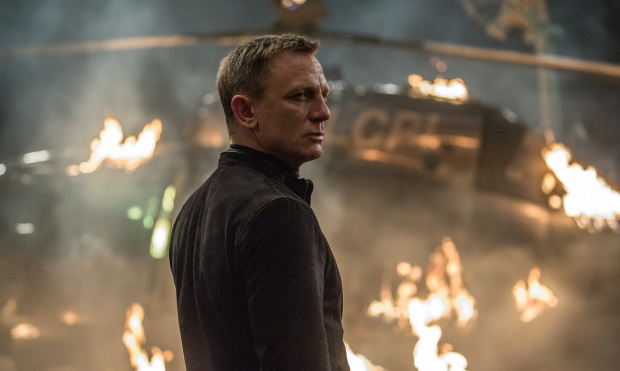 This website has reported how Spectre was hastily assembled in just eleven months, and similarly tight timeframes have always been common for the Bond films. Such an approach may have been appropriate when there were still Ian Fleming stories to adapt and the production team remained largely unchanged between films, but this formula is plainly unsustainable in a market saturated with tentpole blockbusters. Not only is it difficult for Eon to court top moviemaking talent at such short notice, but it leaves the films particularly vulnerable to extenuating circumstances behind the scenes, as with the 2008 writers' strike or Danny Boyle's sudden departure. I would not suggest that the Bond producers should adopt wholesale the cynical sausage factory approach favored by Marvel and Lucasfilm, but they could certainly take inspiration in developing a longer-term trajectory for their hero. Christopher McQuarrie's sterling work on this year's Mission: Impossible – Fallout demonstrates what is possible when a filmmaker is given time and faith to realise their own vision within an action franchise.
Despite the apparent gloom, I have no doubt that Bond will rise to the challenge which awaits him. He has been forced to adapt to survive before, and he will do again – the franchise would not be in its sixth decade if this were not the case. 007 has been a constant presence on our screens throughout flower power, the fall of the Berlin Wall, and the War on Terror, despite six changes of lead actor and near constant attacks from rivals and pretenders. Bond is a cultural behemoth with unparalleled longevity, and for good reason. Despite the uncertainty around his future, it remains one of life's happiest truisms that James Bond will return.