News
Netflix and Apple in Talks to Acquire MGM, James Bond Rights
MGM is looking to cash out, with both Netflix and Apple having talks of acquiring the studio and the James Bond movie rights.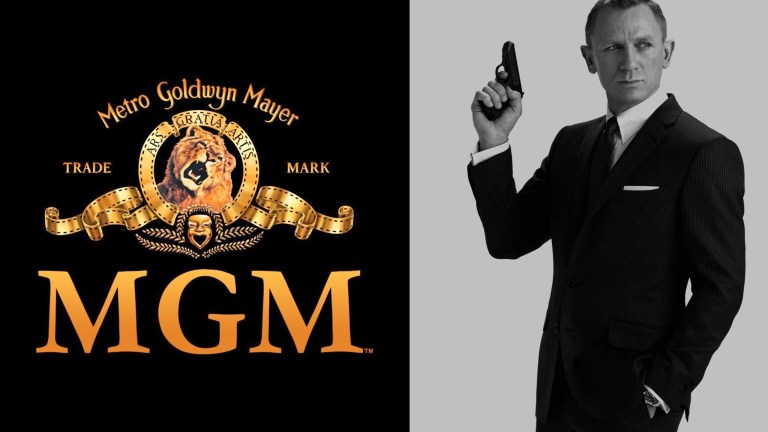 Metro-Goldwyn-Mayer once boasted to be home to "more stars than there are in heaven." This was during MGM's height as the pinnacle of the studio system in 1950s Hollywood. But that was also a lifetime ago, and what's left of the studio is apparently being eyed for acquisition by both Netflix and Apple.
News of the potential buyout was broken by CNBC late Monday afternoon, revealing that the company has had "preliminary talks" with a number of tech giants looking for signature digital content in the streaming wars to come. Netflix and Apple are two of apparently several companies who've held discussions with MGM about acquisition.
MGM, still famous for its beloved "Leo the Lion" logo and roaring title card, has become best known in recent years as the home of the James Bond 007 franchise. While Bond films are still produced as an old school family business by Eon Productions, the company's copyrights and trademark are held by the Danjaq LLC and United Artists corporation, which MGM acquired in 1981 (the same year as For Your Eyes Only was released). Additionally, the video rights for Bond movies and all other potential Eon productions are completely owned by MGM Home Entertainment.
Partially due to the rights of Bond movies, from Dr. No to this year's No Time to Die, MGM has a catalogue valued at $10 billion, even if most of the classic MGM library before 1986 is now owned by Warner Bros./AT&T thanks to a deal with Ted Turner in the '80s (it's complicated). Beyond the James Bond movies, MGM still owns the rights to the Rocky and Creed franchise (via United Artists), the Hannibal Lecter franchise including The Silence of the Lambs (via Orion Pictures), and other Orion-related classics like Dances with Wolves, Platoon, and Amadeus. That library allowed it to stave off bankruptcy in 2010 when the studio was bought by a consortium of investors.
In recent years, the company has partnered with still major studios like Sony Pictures or Universal Pictures to distribute Bond films, with Universal handling No Time to Die, and has released a dwindling amount of original content that includes the Legally Blonde movies and The Cabin in the Woods. MGM has also produced original television productions that include Hulu's The Handmaid's Tale.
The prospect of 007 becoming the province of streaming is a disquieting one considering it is the longest lasting franchise in cinema history, and still quite healthy as the two Daniel Craig-led Bond films released in the 2010s grossed a combined $1.9 billion between them. However, it seems Bond producer and Eon co-head Barbara Broccoli may be aware of this strong possibility, considering she said earlier this month that she's open to a future where Bond movies premiere on streaming if that's what the fans prefer.
More tellingly, this is another sign of the changing of the times as streaming has caused media companies to merge and converge in the hopes of competing in an on-demand culture. And the results are becoming as high stakes as a poker game with Mr. Bond himself.
David Crow is the Film Section Editor at Den of Geek. He's also a member of the Online Film Critics Society. Read more of his work here. You can follow him on Twitter @DCrowsNest.