News
Tom Hanks Criticizes the Maskless, Compares COVID-19 to World War II
After having famously survived the coronavirus Tom Hanks has some sharp criticism for those still not wearing masks in public.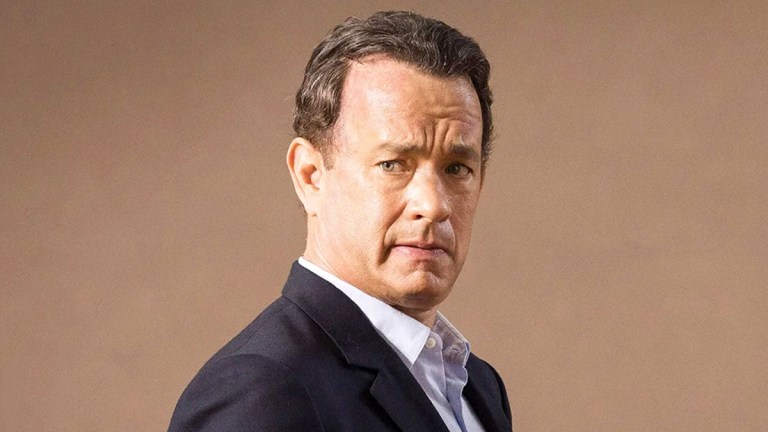 Tom Hanks certainly has a unique perspective about the ongoing scourge of COVID-19, seeing as he and wife Rita Wilson contracted the disease back in March; an occurrence that made him the highest profile early case for what would rapidly escalate to the pandemic we all know today. Now, having thankfully pulled through, the two-time Best Lead Actor Oscar winner is using the publicity platform for his imminently-arriving World War II Apple TV+ movie, Greyhound, to address the dangerously widespread nonchalance of those who opt not to wear protective masks in public.
Appearing remotely on NBC's Today show for an interview, Hanks and Wilson—having long since recovered from their ordeal—continue what has become a crucial advocacy for awareness on necessary measures to combat the pandemic. However, he's now directly taking to task those who are seemingly ignoring the threat when they opt not to wear masks in public and/or close proximity with others, channeling his clear ire in a non-aggressive, "I'm not angry, I'm just disappointed" kind of way that the 63-year-old Hanks effectively pulls off at this point.
"The idea of doing one's part, though, shouldn't be so simple," says Hanks. "Wear a mask, social distance, wash your hands. That alone means you are contributing to the betterment of your house, your work, your town, your society as a whole, and it's such a small thing. It's a mystery to me how somehow that has been wiped out of what should be ingrained in the behavior of us all. Simple things, do your part."
Hanks prefaced the acute side of his message by acknowledging his connection to another globe-threatening effort, World War II, from having starred in director Steven Spielberg's Oscars-dominating 1998 epic, Saving Private Ryan, and famously executive-produced iconic HBO miniseries in 2001's Band of Brothers and 2010's The Pacific. Indeed, the very film he's promoting here, Greyhound, sees him starring as the captain of a Navy destroyer on a perilous pursuit of Nazi U-Boats. Yet, 800 lb. gorilla in the room notwithstanding, Hanks believes the comparison of the war effort and COVID-19 to be accurate, especially regarding the war's nationwide rationing efforts and the widespread acknowledgment that the conflict was intrinsically existential for everyone (exponentially so in Europe).  
"Not everything I say has to be tied into World War II," Hanks explains. "But there was a sensibility that permeated all of society which was, 'do your part, we're all in this together.' Doing your part meant that there was a tiny bit of stuff that you could do in order to aid the ongoing stasis of an effort that had no sign of its conclusion—World War II went on for an awfully long time, a big portion of everybody's lives. They didn't know that it was going to come to an end, and we don't know what's going to happen with COVID-19."
However, don't think that Hanks is using his platform for the sole purpose of shaming America as a whole for those who aren't doing their part. In fact, he's quite aware of the nebulous nature of COVID's pathology, which seems to have led to the apparent indifference of the maskless; a nebulousness for which he offers reasoned advice in the face of the unknown. Moreover, he's actually optimistic for the most part about the country's overall awareness of the situation.   
"I think a huge majority of Americans get it," he muses. "There's no law against ignorance. It's not illegal to have opinions that are wrong. I think you flub a number of realities when two and two don't add up to four. Granted, this is a mysterious thing where eight people are asymptomatic, they don't know they have it. But there is a darkness on the edge of town here, folks. Let's not confuse the fact that it's killing people."
For now, Tom Hanks continues his COVID prevention advocacy while donating his antibody-built blood for vaccine research; an effort that will hopefully bear the fruit of salvation soon enough. While his acting backlog remains on hold, you can catch him in Greyhound, which, due to the pandemic, bypassed its theatrical release, and will now hit Apple TV+ on July 10.