Features
Does To All the Boys: Always and Forever Set Up a Sequel?
Does To All the Boys 3 leave room for a sequel? Yes. Should we see Lara Jean and Peter in college? Not necessarily.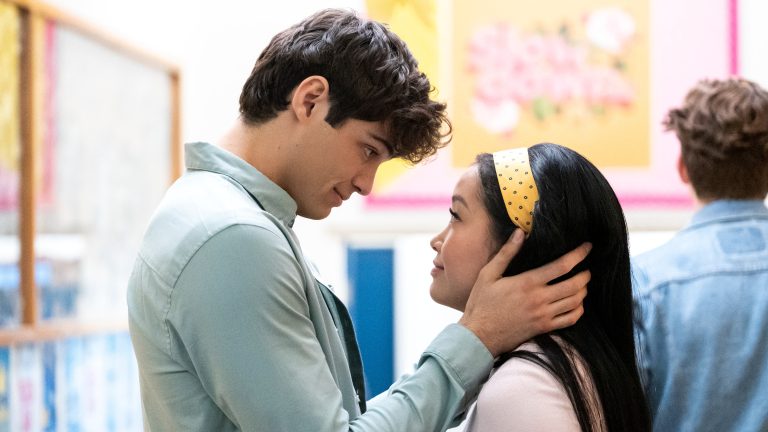 This piece contains spoilers for Netflix's To All the Boys: Always and Forever.
This Valentine's Day, Netflix concludes its To All the Boys YA romance movie trilogy, based on Jenny Han's hit book series, with To All the Boys: Always and Forever. With high school graduation approaching, Lara Jean Song-Covey (Lana Condor) and Peter Kavinsky (Noah Centineo) must decide whether their relationship, which began with a fake dating contract but developed into something real, can survive long distance at separate colleges.
And it's not just the distance between Peter's dream school of University of Virginia (UVA) and University of North Carolina at Chapel Hill (UNC) after the latter school captures Lara Jean's heart, as in Han's 2017 novel Always and Forever, Lara Jean. The Netflix adaptation sets up Peter at Stanford University in California, which is already far from their hometown of Portland, Oregon—and Lara Jean is positioned across the country at New York University (NYU).
Yet at the end of To All the Boys 3, this beloved couple commits to being 3,000 miles apart so that each can attend their dream school instead of compromising for the other. They even, in a sweet callback to the first book/movie, sign a new contract reiterating their desire to be together despite not knowing what the next four years have in store for them. The final scenes show Lara Jean decorating her dorm at NYU with a photo strip of the two of them bowling, while Peter drives to Stanford with Lara Jean's collection of memories sitting in his front seat—implying that there will be plenty of back-and-forth road trips in their future.
It's a sweet and open-ended conclusion, and it certainly sets up the possibility for future stories in a new setting with higher stakes. It's no surprise that fans would be wondering if To All the Boys 4 could be in the works, but that would very much depend on the source material—that is if Han herself were to write a fourth Lara Jean book.
The cast filmed the second and third installments at the same time, so that even when To All the Boys: P.S. I Still Love You came out in 2020, everyone was looking ahead to a potential fourth movie. In a Variety profile, Centineo said that he would definitely be interested in reprising the role of Peter for a fourth installment: "If Jenny Han writes a fourth book, sign me up!" At the time, Han responded on Twitter with a playful thinking emoji, which prompted similar sign-me-up sentiments from Condor and some of their co-stars.
College could open up a bevy of potential conflicts and moments of connection for Lara Jean and Peter. Aside from the strain of being long distance, each would make new friends at their respective schools, and undoubtedly come across new love interests—which happens to plenty of real-life couples at college every freshman year. In To All the Boys 3, Lara Jean expresses her frustration with not being able to speak Korean when on a family trip to Seoul, and feeling disconnected from her mother's culture. Peter's suggestion that she learn Korean in college could set her up with a potential Korean love interest. Alternately, plenty of fans may want to see the return of John Ambrose (Jordan Fisher), another recipient of Lara Jean's love letters in To All the Boys 2, whose college plans were not made clear.
All that said, however, Han's joking tweet has since disappeared, which suggests that the original response was purely hypothetical. Indeed, To All the Boys is excellent as a self-contained trilogy that achieves its original purpose: sending Lara Jean's adolescent love letters and forcing her to figure out which were daydreams and which inspired authentic love. 
Speaking with Marie Claire about the final installment, Han said, "For me all along, Lara Jean's story has been so much about the idea that there's so many different ways to be a teenage girl and you don't have to hit certain milestones in order to have that valid high school experience." While she was talking specifically about Lara Jean and Peter deciding to have sex, it sums up the series as a whole: To All the Boys has always been about this couple choosing which romantic milestones apply to their particular relationship, and which do not.
While a good series ending, like in Always and Forever, sets up future adventures in that world, it doesn't mean that they have to immediately be explored. To wit, Han kept purposely vague on answering Marie Claire with where she sees Lara Jean and Peter 10 years from now: "It could go any number of ways," she said, "so I like it to be a little open-ended for people to have their own interpretation of what happens next."
Furthermore, Han will be incredibly busy going forward: She is writing and showrunning a TV adaptation of another YA trilogy, starting with her 2009 novel The Summer I Turned Pretty. The Amazon Studios series will have an eight-episode first season, following Isabel "Belly" Conklin in her summer love triangle with the two sons of her mother's best friend. The trilogy, which includes the novels It's Not Summer Without You and We'll Always Have Summer, will inspire a multigenerational drama that Variety describes as "a coming-of-age story about first love, first heartbreak, and the magic of that one perfect summer."
While there likely won't be any new Lara Jean/Peter memories anytime soon, it sounds as if soon enough there will be a new Jenny Han love story for readers and viewers to fall for.
To All the Boys: Always and Forever is now available on Netflix.