News
The Suicide Squad Trailer Finally Reveals the Movie's Villain
The first trailer for James Gunn's The Suicide Squad is here, and it's got tunes, violence, villains, and...an unexpected foe!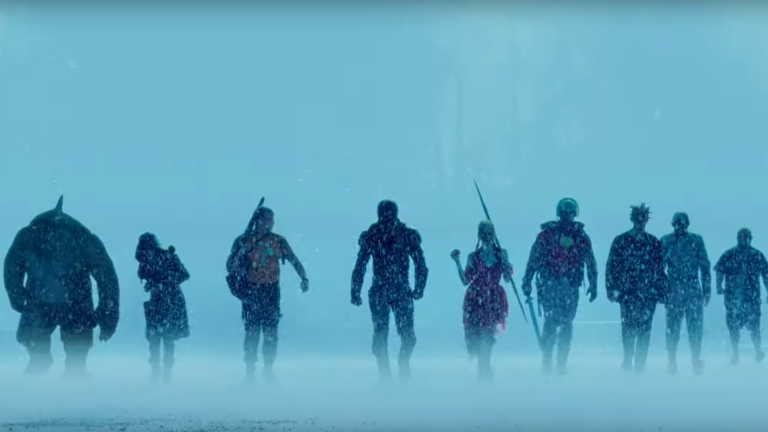 The first actual trailer for James Gunn's The Suicide Squad is here, and it's drastically different from its cinematic predecessor. Stylistically, it has plenty of Gunn's hallmarks, drawing on some of the most obscure, quirky characters in the DC Universe, it's plenty violent, it's got a cool tune (the best Steely Dan song, "Dirty Work") and it's certainly less shy about things like profanity than the director was allowed on his Guardians of the Galaxy movies for Marvel Studios.
But the biggest surprise doesn't come in John Cena's Peacemaker expounding on his willingness to eat as many penises as liberty requires, and it's not Idris Elba's Bloodsport in some really cool battle armor, or Margot Robbie's Harley Quinn misbehaving just as Harley should. Nor is it in the reveal of Peter Capaldi's Thinker, or even the wonderful CGI creation of King Shark (who appears like he might finally deliver on the promise of the character from Gail Simone's glorious Secret Six run). No, the biggest surprise comes in the form of the movie's villain, who isn't anyone (or anything) we would have expected.
Before we spoil it for you, check out the trailer…
Starro
So the "kaiju" in question is none other than Starro the conqueror, possibly the last villain we expected to see in a DC movie to begin with, let alone The Suicide Squad. Interestingly enough, Starro was actually the first villain the Justice League ever fought, way back in their first appearance in The Brave and the Bold #28 in 1960. And no, your eyes do not deceive you, Starro is a giant, alien starfish.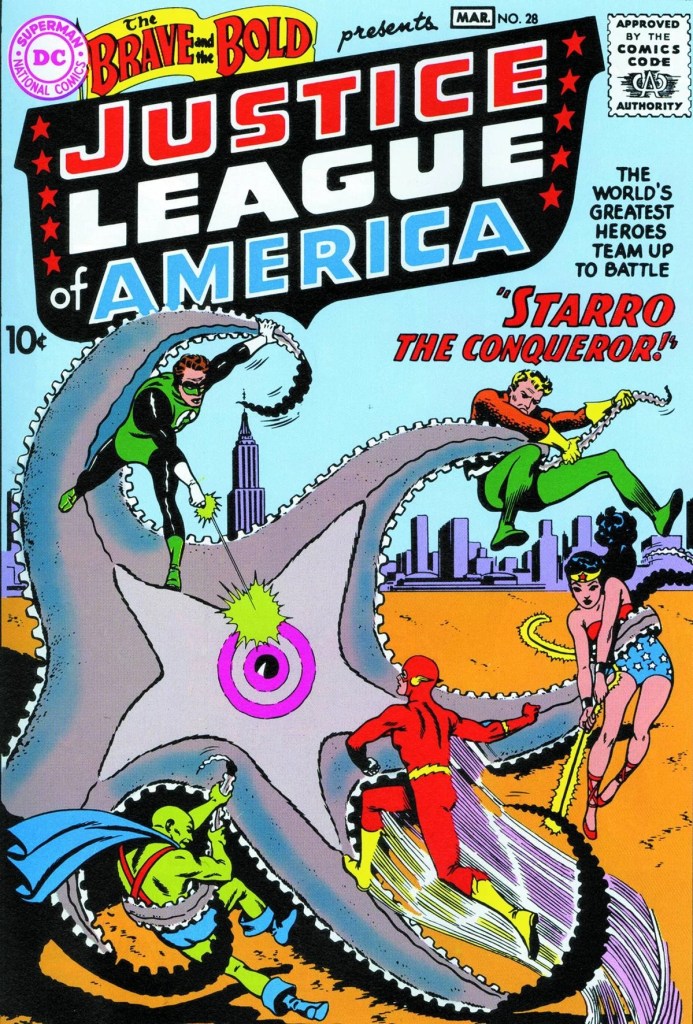 Starro is a little hard to explain, but think of the giant Starro you see here kind of like a "mothership Starro." It's a parasitic entity that can also release "spore" versions of itself (which are also smaller Starro-lookin' things, basically). These are like little starfish-shaped facehuggers that have mind control capabilities. You can see how a shady government entity like Task Force X might be concerned about what Starro could do to the balance of power in the world…or possibly want to harness it.
They even leaned into Starro's bright color scheme rather than trying to make him look more realistic for the film. Look, if you're gonna do an alien starfish, you may as well do it right.
It seems inevitable that some member of the Squad is going to fall victim to a Starro at some point, and since we've been told "don't get too attached" to any of these characters, it's a safe bet that there will be some head-exploding action in order to get rid of them. Wait…could that "don't get too attached" tagline also be a reference to Starro's preferred method of mind control?
One last thing to consider. Gunn dropped a new poster for the movie on Twitter, one that plays up a kind of grindhouse or The Dirty Dozen feel. Look closely and you'll see that Sylvester Stallone has a small credit in the cast. The director just revealed that he's the voice of King Shark!
We'll find out when The Suicide Squad arrives in theaters and on HBO Max on August 6.