News
The Flash Movie Release Date Changes Again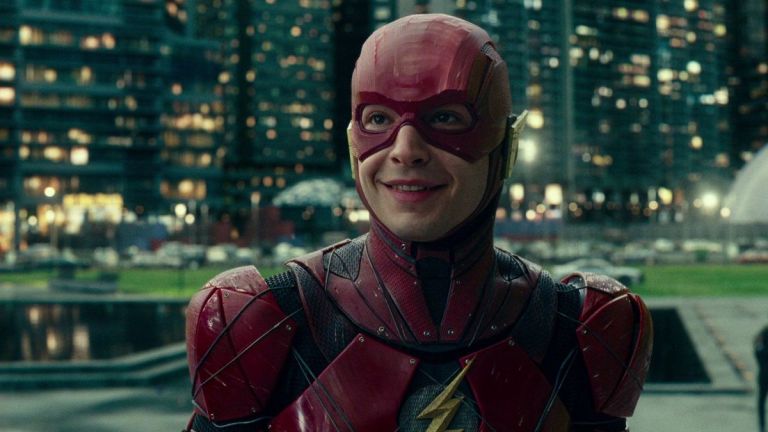 We'll believe the DCEU The Flash movie is happening when we're seated in the theater, munching popcorn, and Ezra Miller speeds across the screen. To say that The Flash has had a troubled journey to the big screen might be a little generous. However, with the director of It Chapter One and Two at the helm in Andy Muschietti, and Birds of Prey screenwriter Christina Hodson on board, things are looking a little brighter for the big screen Scarlet Speedster have in a while. Warner Bros. insists that this movie will happen someday, and they're so confident in that fact that they've even changed its release date…earlier this time.
Granted, it's not a BIG change. The Flash movie has long been scheduled to open on July 1, 2022. Instead, as part of a series of release date changes resulting from the production delays brought on by the ongoing coronavirus pandemic, The Flash movie will now open on June 3, 2022. If it actually gets made this time, of course. Other DC superhero movies affected by Warner Bros. release date shifts include The Batman (moving from June 2022 to Oct. 1, 2022), Shazam 2 (from April to November 2022), and the previously delayed Wonder Woman 1984 (which just moved from June to August of this year…where hopefully it will stay.
One of the first projects announced when the DCEU became a reality after the release of Man of Steel in 2013, with Miller's casting as Barry Allen announced nearly two years before his first cameo appearance as the character in Batman v. Superman: Dawn of Justice. But since then, The Flash movie has endured a laundry list of directors and writers, a series of release dates, and a handful of conceptual shifts, and has never truly appeared close to production.
Despite all that, Ezra Miller has remained committed to playing Barry Allen, often enthusing about the character and the plans for the film in interviews. Perhaps most encouragingly, he had a surprise cameo appearance in the massive DC TV crossover Crisis on Infinite Earths, briefly interacting with TV Barry Allen Grant Gustin in a fun (and kind of adorable) moment of fan service. That interaction might have been a hint of what's to come for the DCEU Flash as well, as Miller's Barry was impressed by the relatively lightweight and "breathable" TV costume, which certainly seems a little more conducive to running at high speeds than the hi-tech armor worn in Batman v Superman and Justice League.
No other details about The Flash movie are currently available. At one point this was supposed to draw inspiration from the Flashpoint comic book story. Is that still the case? Maybe? Kiersey Clemons had been on board to play Iris West. Is she now? We'll find out eventually! Billy Crudup was once Dr. Henry Allen, Barry's dad, but again…this was all a long time ago.