News
The Craft Reboot Was "One of the Best Pitches I've Ever Heard"
Teenage witch movie The Craft is getting a reboot under Blumhouse productions, Jason Blum gives us the latest.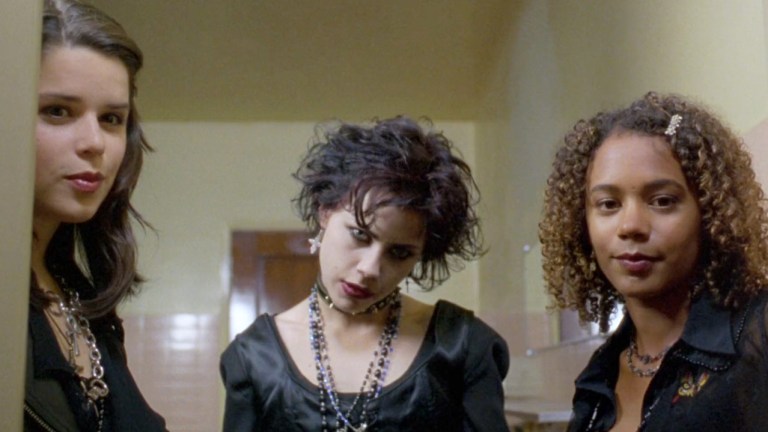 Remember back in 2010-ish when basically ever horror movie you loved from when you were young had been remade, but only worse? Yeah, we're not in that place anymore. The wounds will heal.
Jason Blum, horror producer extraordinaire and head of Blumhouse Productions, the outfit responsible for Paranormal Activity, Sinister, The Purge, Get Out, the recently released The Invisible Man, and 2018's Halloween reboot is remaking 1996's much loved teen witch movie The Craft and he's confident it's going to be a whole lot of fun. Blum tells Den of Geek it was the pitch from director Zoe Lister-Jones that really sold the project to him.
"It was one of the best pitches I've ever heard. She pitched it and you could see the entire movie in a 20 minute pitch which was amazing. It's very rare," he says. And while he (unsurprisingly) won't tell us the gist of the pitch, he says that it hit the nail on the head for him.
"It checked every box for what we were looking for, which is the same thing we're looking for in Halloween and Invisible Man," he explains. "It's what feels new, what feels different, what feels exciting, and also what feels like The Craft – it can't be too much of a departure, right?"
He hasn't seen it yet – principal photography is finished but Lister-Jones has been editing it for six weeks – though he's happy to talk about the tone.
"It's very contemporary but it's very fun," he says. "It's not super political. There's a lot of wish fulfillment in the movie. And it has something to say too but that's second to it being a fun movie."
The original Craft followed a troubled girl who moves to a new school where she meets a group of young women who are just beginning to discover their powers of witchcraft and form a coven. It starred Robin Tunney, Neve Campbell, Rachel True, and a memorable stand-out performance from Fairuza Balk as powerful anti-hero Nancy whose abilities get dangerously out of control.
This update features Michelle Monaghan and David Duchovney in adult roles with the new quartet comprised of Cailee Spaeny, Gideon Adlon, Lovie Simone, and Zoey Luna.
Andrew Fleming, the director of 1996's The Craft is on board as executive producer. There's no release date as yet but we'd hope to see the movie later this year.