News
Star Wars: Karl Urban's The Rise of Skywalker Cameo Revealed
Karl Urban was a stormtrooper with a sliver of dialogue in Star Wars: The Rise of Skywalker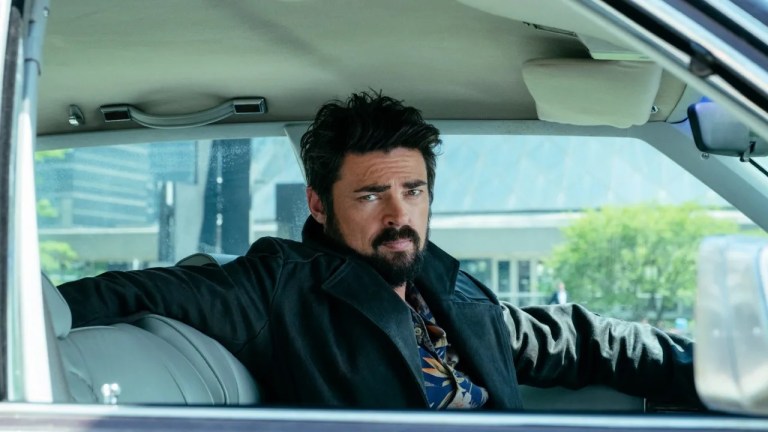 After being name-checked in The Rise of Skywalker's end credits under 'additional voices,' Star Trek and The Boys star Karl Urban has confirmed that he played a stormtrooper in last year's Star Wars threequel.
"Here's the process," he told Digital Spy. "I had the good fortune to go and visit [director] J. J. Abrams while he was shooting The Rise of Skywalker. While I was there, he put me in a stormtrooper uniform and we had a really fun day on set. It's been one of my life-long goals to be a stormtrooper, so I can tick that off now."
Urban also helpfully described his brief moment in the movie for fans who want to nudge a pal and say "hey, did you know that's Karl Urban?" during any future re-watches, by explaining that he's one of the stormtroopers who check out Kylo Ren's notorious squad as they march through a corridor together some way into the film.
"What is in the cut is my voice saying 'Knights of Ren' as Kylo Ren walks down a hallway past two stormtroopers," he said. "I am one of those stormtroopers."
You can see this very moment below at 0.42, via the magic of YouTube…
Urban isn't the only notable name who snuck into The Rise of Skywalker. Elsewhere, you'll either see (or hear) scattered bits with the likes of Radiohead producer Nigel Godrich, George Harrison's son Dhani, Sleight and Sweetheart director JD Dillard, musician Ed Sheeran, composer John Williams, Abrams himself, Kevin Smith, Freddie Prinze Jr and more.
The highly-anticipated second season of The Boys will debut on Amazon Prime Video UK in September. Showrunner Eric Kripke recently revealed to Collider that a short film featuring Urban's character Billy Butcher will be released midway through the sophomore run, which he describes as "a companion piece." The short, called Butcher, is set to explore what the gang leader got up to between season 1 and season 2.
"As season 2 begins, Butcher is M.I.A. and then shows up. In episode 2, we originally shot something that revealed where he went and what his experiences were. But it ultimately didn't end up fitting that well into the episode because it made Butcher's story a lot less mysterious and intriguing, and it slowed down the rhythm," Kripke explained, adding that "There are references in the show that won't make sense unless you see this thing."
The ultra-violent series has already been renewed for season 3 at Amazon. Meanwhile, Disney and Lucasfilm's plans for a new Star Wars trilogy have recently been pushed back by a year. Thor Ragnarok's Taika Waititi is rumored to direct the first installment, due out in 2023.