News
Star Wars Actor "Gutted" After Reading The Last Jedi Script
Add Andy Serkis to the list of people disappointed by Rian Johnson's plans for Star Wars: The Last Jedi.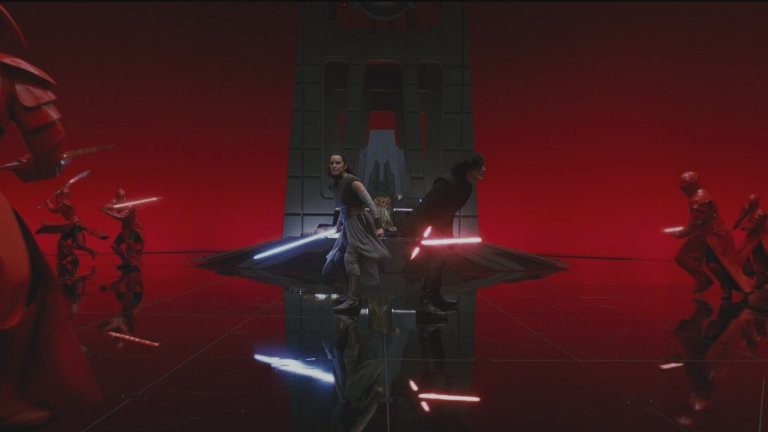 We don't mean to blow your mind, but somebody on the internet has an opinion about The Last Jedi. Even after more than five years, people still feel the need to litigate writer/director Rian Johnson's approach to the universe. Whether you find Johnson's movie a rejection of everything that made the franchise great or a celebration of Star Wars's inherently rebellious themes, you'll certainly find plenty of people ready to agree or disagree with you all over the internet.
Of course, when one of those people is Andy Serkis, who starred in the movie as Supreme Leader Snoke, the opinion arguably carries more weight. Serkis cameoed as Snoke in the franchise restarter The Force Awakens, which revealed the Supreme Leader as the mysterious power behind the First Order headed by Admiral Hux and Kylo Ren — not unlike (some would say exactly like) Emperor Palpatine in the original trilogy. Like everyone else who saw The Force Awakens, Serkis hoped to learn more about this shadowy figure and was excited to learn that Snoke would play a part in The Last Jedi.
"Let me just phrase it like this," Serkis told British GQ. "When I went in to read The Last Jedi, I spent the first 30 pages thinking, 'This is the most incredible character.' Then I turned the page: 'And then Snoke gets sliced in half.' And I was gutted. Gutted." Like it or not, the Throne Room sequence, in which Kylo Ren turns against Snoke and temporarily sides with Rey, is one of the most memorable moments in The Last Jedi. Not only is it a surprising turn of events, but it's one of the most visually striking scenes in the series, thanks to the crimson coloring from cinematographer Steve Yedlin.
But Serkis's dislike for the scene goes far beyond mere fandom. Rather, he actually helped create the character, investing his creativity in a figure that he had hoped would be around for a while. "I actually really love that character," admitted Serkis. "And I'm putting it out there: I wouldn't mind if he came back."
While Star Wars does have a history of brining back compelling Sith Lords who have been cut in half pretty bad, Snoke has not yet been seen again in the Star Wars universe. However, Serkis has been recently seen in the galaxy far, far away – not in one of his signature motion-capture performances, but as himself. He played Kino Loy on Andor, a prisoner who realizes that the Empire will never grant him freedom and participates in an abolitionist rebellion.
Unlike The Last Jedi, Serkis found Andor to be a very satisfying experience. "I think it was a masterful piece of TV-making," He says. "I love that grounded Star Wars world – not that I don't like the more operatic style, because I do like that too. But it's nice to see it explore the murky end of the swimming pool."
Where The Last Jedi remains a cauldron of controversy, praise for Andor has been largely universal, even online. Which once again proves the old maxim: where Andy Serkis goes, so also goes the Internet.