Features
Star Trek: The Future of the Movies and What We Know
With Star Trek 4 hitting roadblocks and a new TV show in the works, could this be the end for the Trek movie universe?
This article comes from Den of Geek UK.
When JJ Abrams rebooted the Star Trek movies in 2009, the property was in an odd place. Absent from TV for the first time in almost two decades, the rebooted movie had its intended effect of drawing audiences back to the idea of Star Trek. It was, by any standard, successful in its aims.
However, ten years on the franchise in in a very different place again. JJ Abrams has moved on, lured away by the siren song of Star Wars, the space-faring franchise may just have been his preference. In his wake he leaves one film everyone agreed was good, another that divided audiences a lot, and Star Trek Beyond, which did reasonable business, albeit significantly less than the second movie. Meanwhile, on the small screen, Star Trek Discovery is making a bold case for television as the natural home of Star Trek.
Amidst this, the reboot's fourth picture remains an ongoing proposition. So what do we know?
Tarantino Trek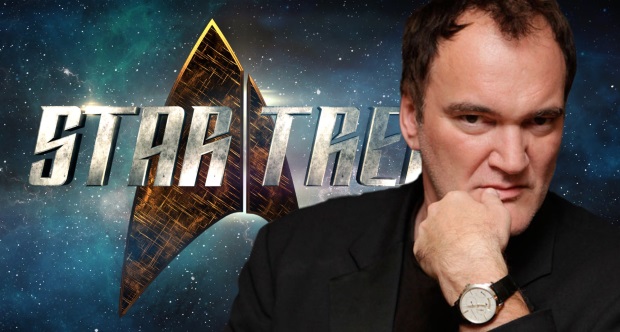 In December 2017, it was reported that Quentin Tarantino was working with Abrams to develop a new theatrical instalment of Star Trek which he would direct himself. Fans of the series reacted broadly negatively to this idea, not least because Tarantino's normal aesthetic is far beyond what Star Trek normally aims for. The prospect of a screenplay being worked on by Mark L. Smith – a writer best known for The Revenant but with a resume' full of nothing but horror movies – does little to convince that this will be a Star Trek film in any conventional way.
With our Paramount hats on, it's easy to see why this might seem like a good option. There's a massive orthodoxy around what a Star Trek movie can and should look like, and between them Tarantino and Smith would certainly shatter those expectations.
However, Star Trek movies are arguably more like James Bond films, in that deviating too far from the formula would lose what makes them interesting to an audience in the first place. Star Trek could be a multi-faceted action franchise capable of accommodating Tarantino – but if that's the film you're trying to make, why not let Star Trek be Star Trek, and put Tarantino on Star Wars instead?
Star Trek 4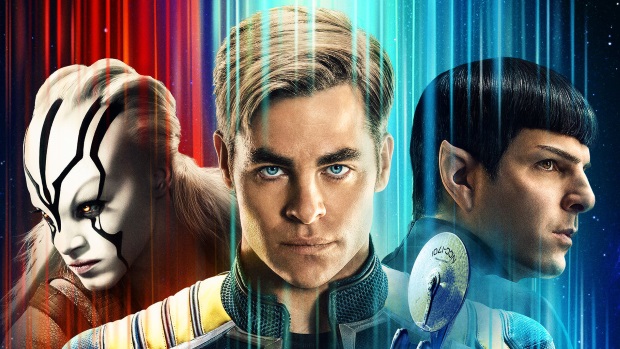 Of course, Paramount must know that this is perhaps a stretch of a gamble, because they're also concurrently developing another Star Trek 4 movie: one helmed by director S. J. Clarkson, who has directed a tonne of TV episodes for franchises you're doubtlessly familiar with: Defenders, Jessica Jones, Orange Is The New Black, Dexter, Heroes, House, and, er, Eastenders. Her appointment would make her the first woman to helm a Star Trek movie – and given the franchise's prominent female fanbase, it's a move that's long, long overdue.
Writing this instalment – which would be due to arrive before Tarantino's production – are JD Payne and Patrick McKay, who were originally the script team on Star Trek Beyond before being replaced by Simon Pegg and Doug Jung. Perhaps Paramount liked their ideas but Justin Lin didn't? Either way, it suggests that even a new-to-cinema director with everything to prove won't bring in a vision that represents a complete overhaul of Star Trek as we know it. But a fresh perspective with the guiding hand of the old guard should guarantee a bankable movie at worst, and could create some alchemy at best.
Uniting the Chrises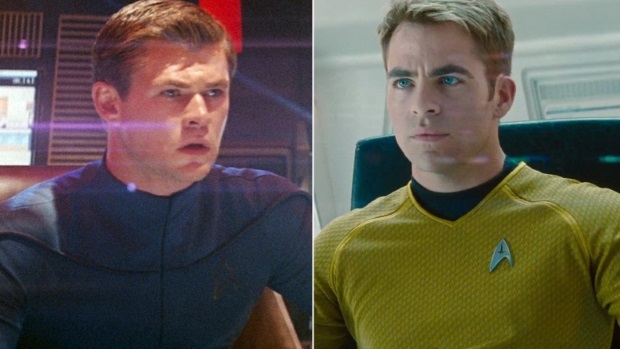 In the 2009 Star Trek reboot, Chris Hemsworth made a brief but key appearance as George Kirk, father of the more familiar James Kirk. In the years since, his star has risen significantly, so talk around one of the Star Trek 4 ideas involved Kirk coming face to face with his father via a time… thing. A great idea, not least because the prominent appearance of both Pine and Hemsworth in superhero franchises (Wonder Woman and the Marvel Cinematic Universe respectively) could attract The Kids to a franchise that, let's face it, they probably see as their parents' stuff.
However, this might be more of a pipe dream than we realize. This August it was reported that both Hemsworth and Pine had walked away from negotiations as Paramount attempts to reframe Star Trek as a cheaper proposition following the underperformance of Star Trek Beyond. It'll be exceptionally tough for Paramount to make a credible Star Trek film without Captain Kirk, though in the worst case scenario they could recast. After all, multiple actors have already played Spock and Spock's upcoming appearance in Star Trek Discovery will add another to the pile.
At worst, it would be at least possible to do this story with both Pine and Hemsworth recast – but this story largely exists because Paramount accidentally signed up a guy who has since become big business. If Hemsworth doesn't sign on, it seems unlikely the time travel idea will go ahead in the proposed form.
If it does go ahead, it would be Clarkson's project and feature both a female villain and another female co-star alongside the standard crew. Black Panther and Walking Dead alumnus Danai Gurira was linked with one of the roles and shooting could start as early as 2019 – if, that is, they can convince the Chrises to sign up.
Trek to the future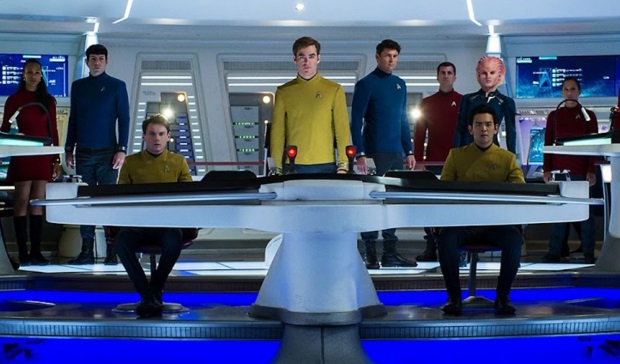 So where does this leave Star Trek 4? Broadly, in limbo. Star Trek has weathered worse production disputes than actors wanting their original contracts honored, but with Beyond reportedly losing money for its production companies, it would be hard to chuck as much money at it as before. Likewise, now that the machinery is in place, leaving it to rust seems like just as much of a waste.
Of course, if you ask the fans they'll probably tell you that Star Trek is naturally more at home on television anyway, and what they really want to see is Patrick Stewart's upcoming Picard TV series. And hey, if there's not a whiteboard somewhere at Paramount HQ with the phrase "TNG reboot movie?" scrawled on it, I'd be very surprised. Star Trek 4 might not be on its way just yet, but you can bet the franchise will be returning to cinema screens eventually. Boldy, if not baldly…