News
Star Trek Producers Reveal Film Series Idea
Star Trek: Prodigy may be facing cancelation, but the show's producers have their sights set on the silver screen.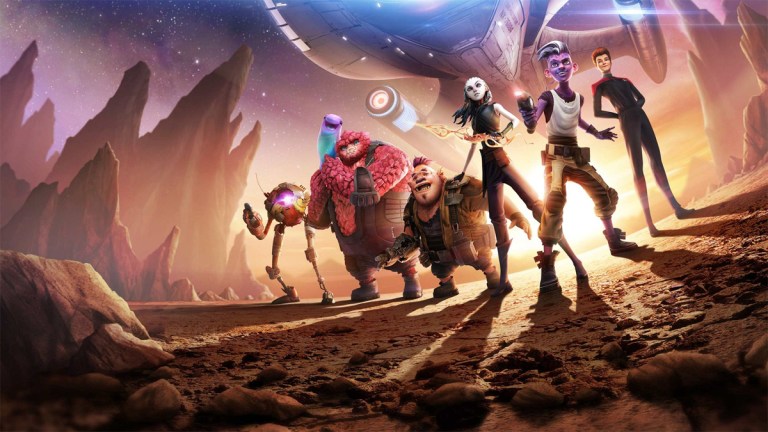 Six seasons and a movie! Before Community made that phrase its mantra, it belonged to Star Trek… sorta. The release of The Motion Picture vindicated fans of The Original Series, who only grew in number after the show's cancellation after three seasons in 1969. So successful were those films that the Star Trek: The Next Generation films were a foregone conclusion, with Star Trek: Generations going into production before the seventh and final season finished airing.
Outside of TOS and TNG, no other Trek series has gone onto the big screen, and Star Trek: Prodigy seems the least likely to break that streak. After all, the series was reportedly canceled and was ignominiously removed from Paramount+, the so-called "Home of Star Trek." And yet, the show's producers told attendees at Star Trek: Las Vegas that hope is not gone for the plucky animated series.
According to TrekMovie, producers Kevin Hageman and Dan Hageman, as well as co-executive Aaron Waltke, showed no sign of despair about their show's current status. "CBS Studios and Secret Hideout are nothing but supportive," Waltke told the crowd. "We are continuing to make the show. We have 10 episodes in the can and 10 more that'll be done by the end of the year."
But it doesn't stop there for the Hagemans. "My master hope, I want the show picked up," admitted Kevin. "I want a season 3. I want Season 3 to set up an animated film series." That might seem like a bold claim, but Kevin is undeterred. "Because why not? I think Star Trek needs to have an epic animated film series that has a new adventure every couple of years that the whole family can go see."
He does have a point. The lack of family films in the theater has been a point of contention for many observers, and even lackluster movies such as Elemental have done financially well simply because families like to see movies together. Furthermore, no Star Trek movie has hit theaters since Star Trek: Beyond in 2016. A fourth Kelvin movie has long been in pre-production, as have Trek films from Quentin Tarantino and Fargo creator Noah Hawley, but all have been stalled for various reasons.
Kevin doesn't see a Prodigy movie facing similar delays. "I mean, it's going be much easier to make that than some of these live-action films that are much, much more expensive," he explained. "Ours is on a budget."
First, of course, Prodigy season two needs to air, but Kevin is certain that fans will love it. "Season 1 is about a bunch of kids who steal the ship. Season 2 is about a bunch of kids who earn a ship," he revealed. "I think at the beginning of season 2, we loved playing with how there's this excitement of going on to Voyager and on a massive ship… And so there's a little bit of almost like a Goonies yearning for that adventure of season 1 that they used to have, and how do they find that within this world of adults?"
Will that adventure be enough to launch Prodigy to where only two other Trek series have gone before? The Hagemans certainly hope so.