Features
Sky Cinema: What's New in October 2021?
With Oscar-winner Judas and the Black Messiah, plus Billie Piper's directorial feature debut, let's take a look at all the movies Sky Cinema will offer in October.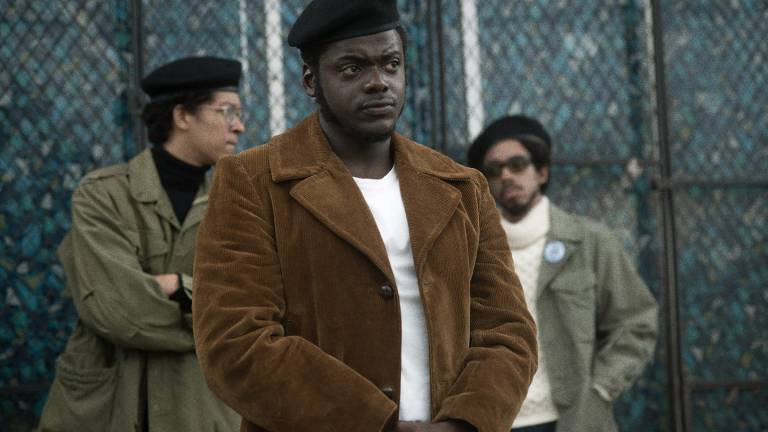 Some people's October viewing will have been decided well in advance (possibly with the help of a spreadsheet) and will comprise exclusively blood, guts, gore and haunted dolls. Those people – the Halloween worshippers – won't need any help knowing what to sit down in front of this month. For the rest of us, here's a guide to what's coming up on Sky Cinema this month, from an Oscar-winner to a new space thriller, and some quality documentaries to boot. Read on in our handy guide.
Movie Premieres & Sky Originals
Judas and the Black Messiah – 1st October
Winner of the Academy Award for Best Original Screenplay, this biographical drama tells the story of Black Panther leader Fred Hampton's betrayal. Daniel Kaluuya, LaKeith Stanfield and Jesse Plemons star. Read our review here.
Rare Beasts – 5th October
Billie Piper makes her directorial and feature-writing debut in this comedy drama about a career-driven single mother who falls for a charming traditionalist. Billie Piper fans should also not miss brilliant TV series I Hate Suzie, currently available to stream on NOW.
Voyagers – 8th October
From Limitless' Neil Burger, space-thriller Voyagers follows a group of humans whose genetically enhanced emotional repression gives way to their more primitive natures on an intergalactic colony mission. It stars Ready: Player One's Tye Sheridan, Black Mirror: Bandersnatch's Fionn Whitehead, Lily-Rose Depp and Colin Farrell.
No Sudden Move – 9th October
This Steven Soderbergh-directed crime thriller came out on HBO Max in the US to enthusiastic reviews, and is finally arriving in the UK. Set in 1955, it's the story of a group of criminals united to pull off a simple heist that gets complicated. Don Cheadle and Benecio del Toro lead a cast including David Harbour, Brendan Fraser, John Hamm and Kieran Culkin. Read our review here.
The Little Things – 15th October
Denzel Washington, Rami Malek and Jared Leto star in a modern take on the classic psychological thriller about a Deputy Sheriff sent to LA who becomes embroiled in the search for a serial killer. Read our review here.
Breaking News in Yuba County – 16th October
Allison Janey plays a suburban housewife who becomes a local celebrity when her husband goes missing. Shang-Chi and the Legend of the Ten Rings' Awkwafina stars alongside Regina Hall, Mila Kunis and Jimmi Simpson.
Monster Family 2 – 22nd October
Animated family fun with a voice cast including Emily Watson, Jason Isaacs, Catherine Tate, Jessica Brown-Findlay and Nick Frost.
Queen of Speed – 23rd October
A documentary about former Audi rally driver Michèle Mouton.
The Conjuring 3: The Devil Made Me Do It – 29th October
The eighth movie in the Conjuring universe stars Vera Farmiga and Patrick Wilson. Read our review here.
The Three Lives of Michael X – TBC
A documentary about civil rights activist Michael de Freitas.
Collections
Collection-wise, there's also 'Space Week' running from the 4th to the 10th of October, which will feature a selection of space-set classics and cult favourites. And to give everybody a few laughs in the run-up to Halloween, there's 'Jokers' week, running from the 22nd to the 28th, with a gaggle of broad comedies to stream.
Find out more about Sky Cinema packages here.