Features
Sky Cinema: What's New in February 2022?
Ben Wheatley's In the Earth, comedy horror Freaky, the new Purge instalment, the Space Jam reboot and more all stream on Sky Cinema in February.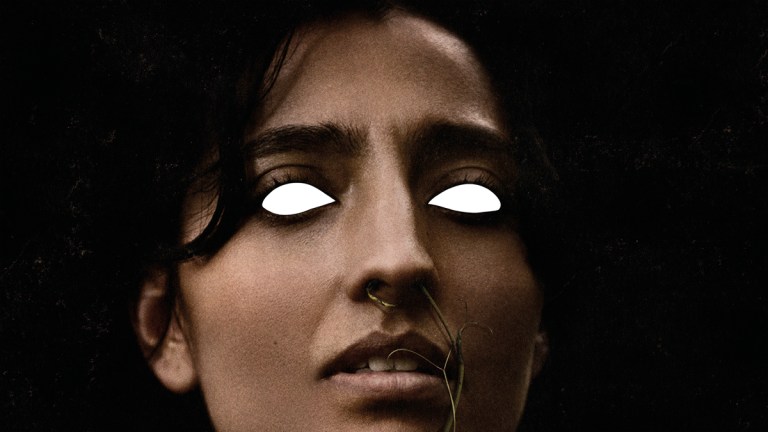 Horror fans are well catered to in this month's slimmed-down selection of film premieres on Sky Cinema, with serial killer body-swap comedy Freaky, The Forever Purge, and Ben Wheatley's pandemic weird-fest In the Earth. Joining those is the latest from Steven Soderbergh, whose Contagion enjoyed a surge of interest early on in the pandemic. His new feature is KIMI, a thriller starring Zoe Kravitz set during the time of Covid-19.
For half-term viewing with the kids off school, there's Space Jam: A New Legacy and Dream Horse, as well as the many archive titles already available. Speaking of which, save Book of Love, there doesn't seem to be a big Valentine's night-in premiere this year, so perhaps look out one of our picks.
And here's what else is coming to Sky Cinema in the UK this February.
Movie Premieres and Sky Originals
Freaky – 4th February
A comedy horror starring Vince Vaughn and Kathryn Newton as a serial killer and a teenage girl who swap bodies, from the director of 2017's Happy Death Day and its 2019 sequel.
The Birthday Cake – 5th February
A 2021 mafia thriller starring Ewan McGregor, Val Kilmer and William Fichtner.
The Tiger Rising – 6th February
Queen Latifah and Dennis Quaid star in this adaptation of Kate DiCamillo's bestseller about a grieving boy who happens upon a caged tiger in the woods.
Space Jam: A New Legacy – 11th February
LeBron James gets trapped in a digital world with Bugs and Lola Bunny by a rogue AI – can basketball save them?!
Book of Love – 12th February
A rom-com starring Peaky Blinders' Sam Claflin about an English writer whose stuffy novel is made into a raunchy hit by its Mexican translator.
Dream Horse – 13th February
Toni Colette and Damien Lewis star in a comedy drama about an impoverished Welsh village that club together to train a champion race horse.
The Forever Purge – 18th February
The fifth Purge film deals with a bunch of outlaws who try to keep the purge party going past the deadline, and the family that try to stop them.
KIMI – 19th February
Steven Soderbergh's Covid-19 pandemic-set thriller stars Zoe Kravitz as a tech worker who tries to track down a violent crime without help from the authorities. It's out a week earlier on HBO Max in the US.
Old Henry – 20th February
A Western thriller starring Tim Blake Nelson and Stephen Dorff about a father and son who take in a mysterious man carrying a bagful of money.
The Desperate Hour – 25th February
From the director of Dead Calm and Patriot Games, this is the story of a mother racing to save her child in an active-shooter lockdown. Naomi Watts stars.
Escape Room: Tournament of Champions – 26th February
An action-adventure-horror about a bunch of strangers forced to solve a series of deadly escape rooms.
In the Earth – 27th February
Directed by Ben Wheatley, this sci-fi virus thriller was written and made during the pandemic, and tells the story of a scientist and a park scout on a trippy mission through the forest, with a score composed by Moon's Clint Mansell.
Read more about Sky Cinema packages here.