Features
Sam Neill: Jurassic Park III Is 'Better Than People Say'
Exclusive: Jurassic Park III star Sam Neill thinks that the movie has gotten a raw deal over the years.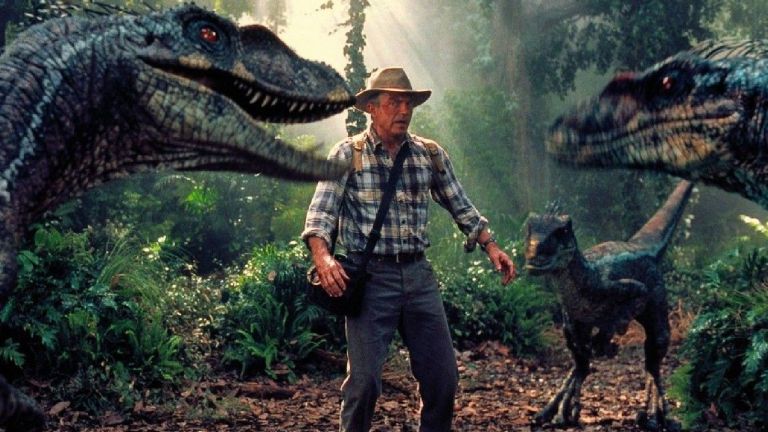 Following the massive success of Steven Spielberg's groundbreaking Jurassic Park in 1993, sequels were inevitable. Michael Crichton, author of the original novel, even wrote one himself, The Lost World, which served as the loose basis for Spielberg's own cinematic sequel, 1997's The Lost World: Jurassic Park. When that made a ton of money as well, plans were put in motion for Jurassic Park III.
It would be four years before that film arrived in theaters, however, and a number of things changed during that time. While Jeff Goldblum returned from the original Jurassic Park to star in The Lost World, he sat out the next movie—making way for another of the first film's main trio, Sam Neill, to step back in as Dr. Alan Grant (Laura Dern, the third original star, stayed away almost entirely save for a brief cameo in III, before returning with Neill and Goldblum this year for Jurassic World Dominion).
Although Jurassic Park III has garnered a reputation over the years for being a troubled production, Neill tells Den of Geek now that he doesn't remember feeling that way.
"I in fact enjoyed Jurassic III, mostly," the actor says when we bring up the third film. "There were one or two cast members who weren't particularly happy. Bill Macy was pretty clear that he wasn't happy while making it. But me and Alessandro [Nivola] got on really well, and Joe Johnston is a terrific director, and I was along for the ride."
Neither Crichton nor Spielberg were heavily involved in the threequel, although the latter executive produced the picture. When cameras rolled, there was no third novel to mine for material (some unused scenes from the earlier books were adapted though), and Steven Spielberg was immersed in the making of A.I.: Artificial Intelligence. So he turned the directorial reigns over to Johnston, the veteran visual effects artist who shifted to directing with films like Honey, I Shrunk the Kids and The Rocketeer (he also later directed Captain America: The First Avenger).
The biggest problem facing Jurassic Park III, in which Alan Grant is duped into helping a supposedly wealthy couple search for their son at the abandoned "Site B" InGen location on remote Isla Sorna, was that the movie started shooting without a completed script. Several different scribes worked on the film, including Craig Rosenberg, Peter Buchman, John August, and the Sideways team of Alexander Payne and Jim Taylor, but much of the movie's second half never quite got locked down. Johnston even said at one point that he considered quitting, calling the production a "living hell."
Released on July 18, 2001, Jurassic Park III earned just $181 million in North America and a global total of $368 million, the lowest to date in the franchise. Critics weren't particularly kind either, with some praising the film's fast pace (just 92 minutes with credits) while others deriding it for a lack of new ideas and for that skimpy running time, arguing that the film sacrificed everything else for straight action.
"I know it has its critics, but I actually think it's a much better film than a lot of people say," Neill insists now. "I think it's a really good action film. It ends abruptly; it didn't really have as satisfactory an end as I would have liked. But other than that, I think the film works really well and I enjoyed making it."
Jurassic World Dominion opens in theaters this Friday, June 10.