Features
Recommended things: Wagon Wheels and Dave Benson Phillips
It's our geek showcase, where we highlight brilliant nerdy things we've found around the web!
Since my first article about sharing good content online went out, three things happened:
1. People started recommending more and more stuff to me.
2. I decided to turn this into a series, complete with badly Photoshopped logo.
3. I bought a dill plant but it died.
The point is that there's a lot of stuff online that deserves more exposure, and we are here to do our bit for the cause.
If you're looking for something new, want to champion an internet underdog, or are just generally bored with videos about people's hair, give these a look. And if you see something you like, share share share! And then have a biscuit.
This month we have podcasts, some expertly written blogs, and Dave Benson Phillips…
When Wagon Wheels Were Bigger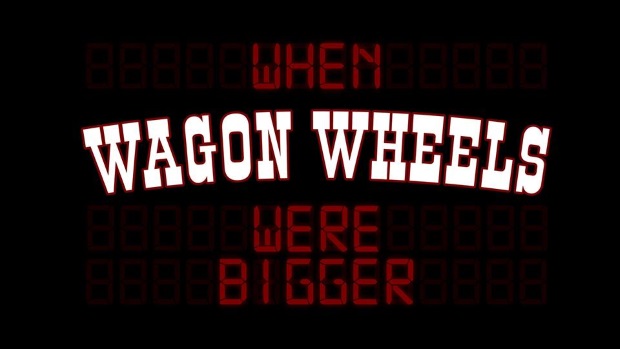 If your idea of a good time is listening to two guys Googling Neil Buchanan for ten minutes, this is the podcast for you. Disclaimer – that is my idea of a good time.
The premise of this podcast is simple – two guys watch an episode of a random old TV show on YouTube, providing expert commentary as you, the listener, watch along with them.
While I would recommend watching the episode along with them, I wouldn't recommend listening to this while next to someone who's asleep. I did, and by the time I got to a debate over whether or not Michael Parkinson was presenting an episode of Give Us A Clue while dead, I had to leave the room with my fist shoved in my mouth. You will laugh at this podcast until you piss yourself. Or someone else.
Getting Back With Dave Benson Phillips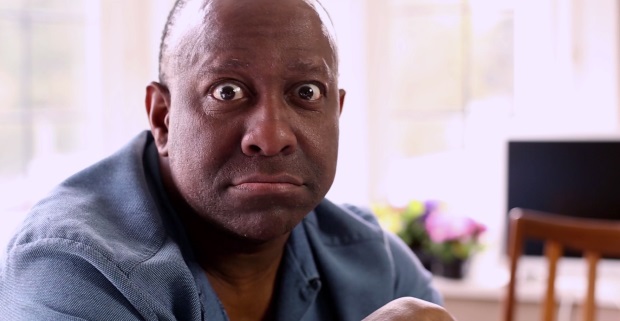 Regular readers will know that I've been a Dave Benson Phillips fan forever, so it's no surprise that I'm also an avid follower of his piss-taking webseries Getting Back.
The brainchild of comedians Andrew River and James Podmore, this is an award-winning series of mockumentary shorts in which Dave manages an idiot vlogger named Ryan "#Ryano" Marten, with Ryan's best friend, the gormless Darren, performing work experience duties. This series ticks multiple boxes for me, as it also rips into useless vloggers (bane of my life) courtesy of some fine acting by Podmore. All the cast pull their weight here, with producer Andrew River (Darren) putting in an impressive number of hours behind the scenes as well as portraying the hapless, exploited work experience sap.
You know what? I can't really do this series justice here, so I'll be dedicating an article to it at a later date. For now, I'll just leave some choice DBP quotes here…
"What? No I'm not Ainsley Harriot. And I'm not dead, as you can see."
"Too busy for pizza and prosecco? A CBBC party ain't a CBBC party without the Chuckle Brothers!"
"What's my biggest disappointment? Greek salad… No wait can I scrap that? Biggest disappointment? Pat Sharp."
And yes, Pat Sharp also makes an appearance. If the prospect of Dave Benson Phillips bitching at his arch enemy Pat Sharp hasn't got you reaching for YouTube, I despair for humanity. Point your eyes at episode 1 here.
Tim Worthington's Looks Unfamiliar podcast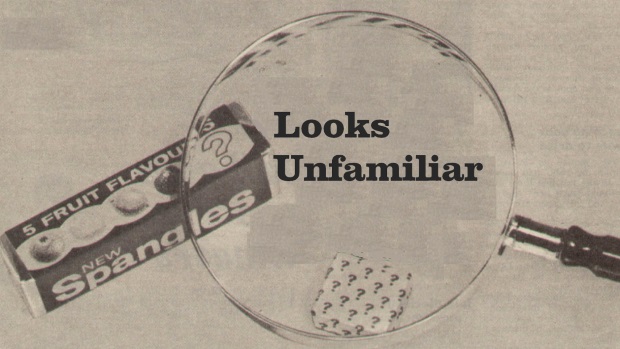 Tim Worthington's output is always cracking, but this fascinating podcast in particular is all kinds of awesome. Every episode, a guest talks about things they remember but no one else does. To give a few examples:
"The episode of The Sooty Show where Sweep had brain surgery"
"Nurdin & Peacock own brand cola"
"Comedy duo Cheese and Onion"
"Charles Hawtrey as a vampire on Runaround"
I think the above speaks for itself. Give it a listen, and you might even be able to exorcise a few demons from your memory.
To finish, three expertly written blogs covering the more niche end of the fan spectrum. First up is Ninjas All The Way Down, written by our very own Craig Lines. Craig is best known on Den of Geek for his exploration of martial arts movies, from the great, to the not-so-great, to the downright hilarious. His blog is easily one of the best places to see drunken fights in broken English, along with your local Lidl.  @ninjasalltheway 
Next up, Carry On Blogging – an absolute must for the discerning fan of smut and bum jokes. Interviews, in-depth lookbacks, and posts covering all aspects of plot, production and characters, this blog is the definition of 'labour of love'. Everything a Carry On fan could possibly want. @CarryOnJoan 
Finally this month, Scorpio Attack!: The Blake's 7 Fanzine. Disclaimer – I've never seen Blake's 7, mostly because I missed the first six and I'm worried I won't know what's going on. But this excellently put together site comes highly recommended by more knowledgable fans of the genre. If you're new to the show and looking for an accessible introduction, this should definitely be your first stop. @MakingBlakes7 
Check back next month for more unsung internet heroes. In the meantime, if you know of a blogger/vlogger/podcaster etc who deserves some love, let us know in the comments. And remember peeps – sharing is caring.