News
Project Power Trailer Has Jamie Foxx and Joseph Gordon-Levitt for a Netflix Sci-Fi Movie
Jamie Foxx and Joseph Gordon-Levitt star in Netflix's Project Power, a sci-fi action film packed with pill-provided super powers.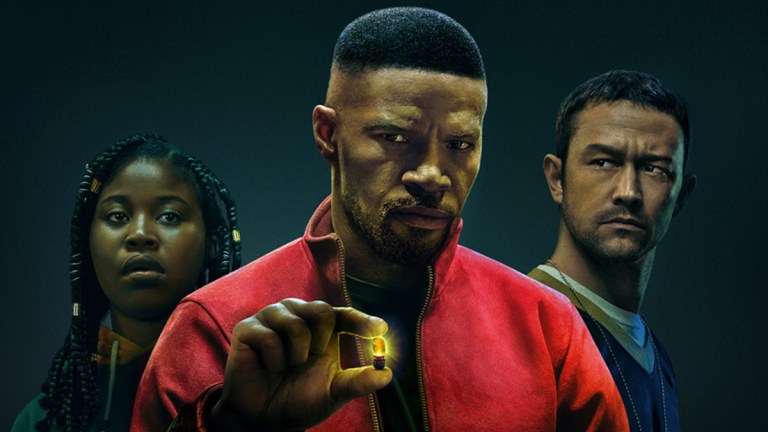 Project Power has all the makings of a big screen blockbuster, bringing bankable stars in Jamie Foxx and a back-from-hiatus Joseph Gordon-Levitt, along with an insane array of onscreen action effects. Yet, in a narrative that's becoming increasingly familiar, this seemingly theatrical formula is actually scheduled for streaming, specifically as a Netflix exclusive.
Henry Joost and Ariel Schulman of the Paranormal Activity sequels serve as directors here, working off a script by rising screenwriter Mattson Tomlin. The premise of said script provides an intriguing twist on cinematic super-power tropes with the premise of a raucous rescue operation centered on an experimental drug that unlocks peoples' unique dormant abilities, albeit with the crucial caveat that the effect only lasts five minutes.
On that note, check out the trailer for Netflix's Project Power just below.
As the official logline for Project Power fully explains of the plot:
"On the streets of New Orleans, word begins to spread about a mysterious new pill that unlocks superpowers unique to each user. The catch: You don't know what will happen until you take it. While some develop bulletproof skin, invisibility, and super strength, others exhibit a deadlier reaction. But when the pill escalates crime within the city to dangerous levels, a local cop (Joseph Gordon-Levitt) teams with a teenage dealer (Dominique Fishback) and a former soldier fueled by a secret vendetta (Jamie Foxx) to fight power with power and risk taking the pill in order to track down and stop the group responsible for creating it."
Directors Henry Joost and Ariel Schulman, having first risen to prominence with the 2010 TV-franchise-spawning documentary, Catfish, take a significant genre plunge with Project Power. They work here off a script by Mattson Tomlin, a rising screenwriter who worked on the script for the upcoming Robert Pattinson-headlined DCEU reboot, The Batman. Said genre plunge will also be a trial by fire for Joost and Schulman, who, thus far, have only directed smaller scale features such as found-footage offerings in 2011's Paranormal Activity 3 and 2012's Paranormal Activity 4, eventually fielding 2016 outbreak horror offering Viral. Interestingly, Project Power also serves as a de facto test run for the gestating Disney co-produced Mega Man live-action movie, to which Joost and Schulman are attached to direct off a script they will co-write with Tomlin.
Star Jamie Foxx, the 2005 Best Lead Actor Oscar winner for Ray, was most recently seen co-starring with Michael B. Jordan in this past January's civil rights drama, Just Mercy, and amongst a typically-teeming backlog, is set to star in a reboot comic book movie of Todd McFarlane's Spawn. His co-star here, Joseph Gordon-Levitt, has spent the last few years fielding voice work (notably in 2019's Knives Out and 2018's Star Wars: The Last Jedi for his Looper director, Rian Johnson,) and is now preparing for an onscreen comeback. The headlining duo are joined in the primary character department by Dominique Fishback (The Deuce, The Hate U Give). The Project Power cast also consists of names such as Rodrigo Santoro, Courtney B. Vance, Amy Landecker, Machine Gun Kelly and YouTube star Casey Neistat.
Project Power Release Date
Project Power is set to take the mysterious yellow pill to Netflix on August 14.