Reviews
New Sci-Fi, Horror and Thriller VOD Movie Releases in August 2020
Catch up here with the latest crop of genre movie releases to arrive in the past month.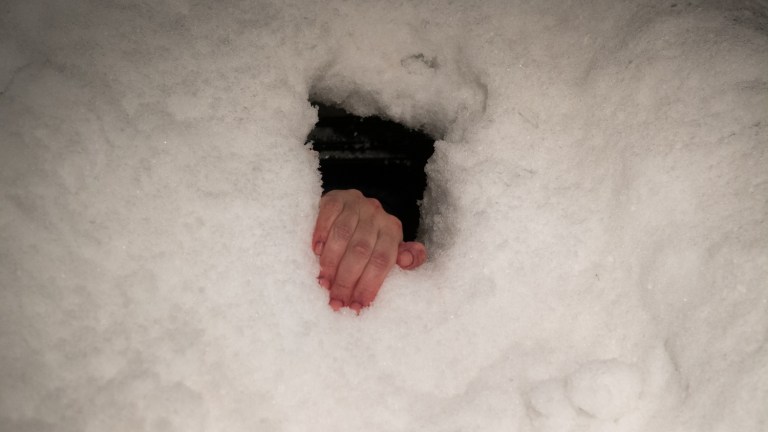 With what was supposed to be the summer movie season now just another relic of this pandemic-blasted year, and the rest of 2020's major film releases in a continuing state of flux, it's important to note that there has still been a fairly steady stream of new films coming out, some in limited theatrical release but others largely available via video on demand and streaming services.
With that in mind, and with the customary "opening weekend" a rather fluid and ambiguous term as well, below is a rundown of films we've caught in the past month, along with information on where you can find and watch them. Some are good, some not so much, but your mileage may vary for each. The important thing to know is that movies are still coming out–just not always in the ways we expect.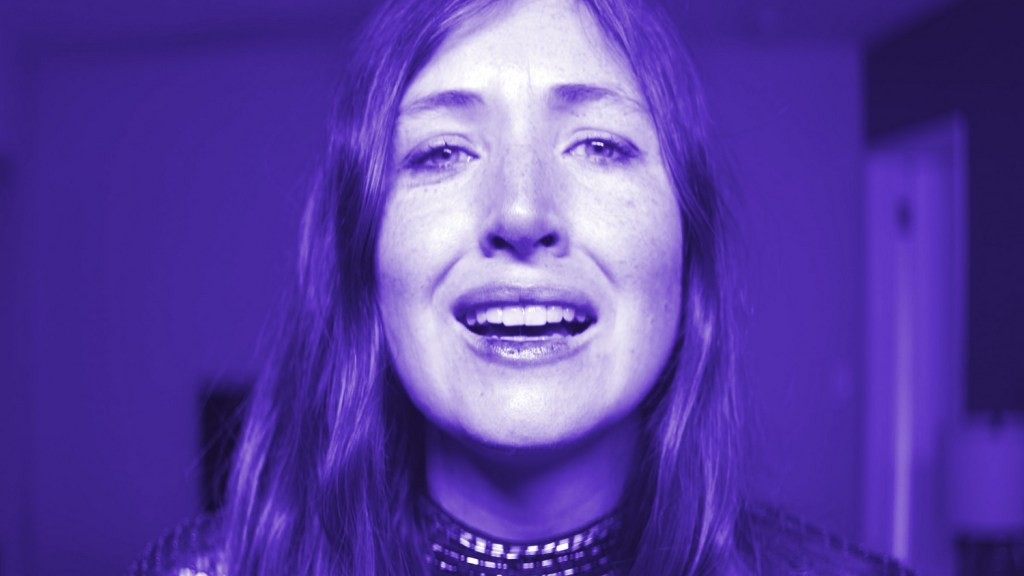 She Dies Tomorrow
Although it was released back on Aug. 7, you can still track down this second feature from director-writer Amy Seimetz, who you may also know from her acting work in films like last year's Pet Sematary remake, 2018's Wild Nights with Emily, and 2017's Alien: Covenant.
Kate Lyn Sheil (You're Next) stars as Amy, a young woman and recovering alcoholic who is suddenly gripped with the conviction that she is going to die the next day. But what happens next is even more bizarre: Amy begins to pass her belief along to others, like an infection, with family members, friends, and casual acquaintances all afflicted with the debilitating conviction that they are going to pass away in short order.
Seimetz takes a formally experimental and hallucinatory approach to the proceedings, so viewers looking for a more traditional end-of-the-world thriller may not find much to hold onto here. But Seimetz's film is a much more intimate kind of apocalypse, and very much tapped into the ongoing dread that we've been feeling since early this year (if not before). Like the movie's infection of the soul, we haven't been able to get it out of our mind.
She Dies Tomorrow is available on Amazon Prime, as well as Google Play, iTunes and YouTube.
Sputnik
There is a long, fine tradition of Russian science fiction cinema that stretches back to the silent era and almost the beginning of film history itself. Along the way, under both Communist and oligarchic regimes, the nation has produced masterpieces like Solaris and Stalker as well as strong recent efforts like Hard to Be a God and the Night Watch films.
Sputnik is not likely to be so well-remembered. A clear effort to match the level of Hollywood productions (as far as it can, anyway), the debut from director Egor Abramenko is a derivative tale in which a manned spaceship crashes back to Earth, with one of its two crew members dead and the other infested with an alien organism that extrudes itself from his body only at certain hours of the night.
The nature of the parasitic relationship between the alien and the cosmonaut (Pyotr Fyodorov) is complex, perhaps overly so, and much of the film focuses on the dynamic between the creature, the man, and the neuropsychologist (Oksana Akinshina) brought in by the government baddie (Fyodor Bondarchuk) to find a way to separate him and the alien so the latter can be weaponized. All three actors are quite good, and the alien is effectively gross, but Sputnik is weighed down with its own self-importance, even as it borrow liberally from The Quatermass Xperiment, Alien, Species, Lifeforce, and others.
Sputnik is available in limited theaters, on Amazon Prime, Vudu, Google Play, YouTube and other on-demand platforms.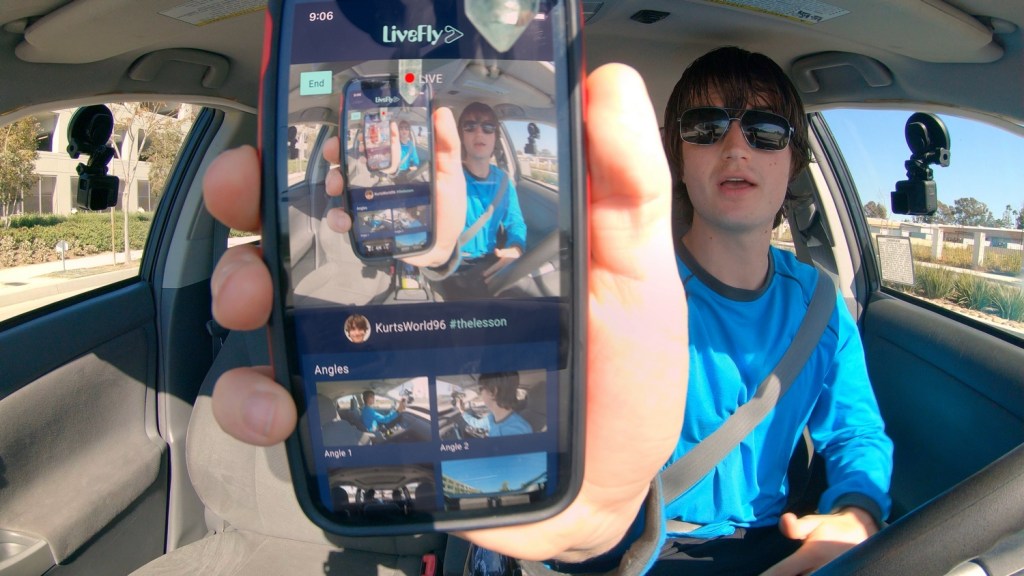 Spree
In Spree, wannabe social media king Kurt Kunkle (Joe Keery from Stranger Things) decides on the one sure-fire way to elevate his standing online, rapidly expand his following (currently in the single digits), and become as massive a digital star as the kid he used to babysit, Bobby. He rigs his ride-hail car with cameras in order to livestream what he calls "The Lesson," in which he'll invite viewers to watch as he murders each of his rides via poisoned bottles of water or other means.
Keery provides a partially chilling, partially goofy mix of post-millennial entitlement and white incel grievance to his performance, and Sasheer Zamata is quite good as a stand-up comedian who Kurt picks up and begins obsessing over so he can glom onto her own substantial following. But like the makers of the newly released Unhinged–which also touches on What's Ailing Our Society–director and co-writer Eugene Kotlyarenko wants it both ways with Spree. He pretends he's making a satirical statement on social media culture while wallowing vicariously in the blood and violence of a slasher flick.
In the end, Spree says nothing we don't already know about the empty, evanescent nature of social media, and its visual esthetic–the split screens, the narrow phone lens views, the constant stream of comments running up one side of the screen or the other from followers–is exhausting and annoying, like the movie as a whole.
Spree is available to stream on Amazon Prime, iTunes, Google Play, Fandango Now and others.
Centigrade
In director Brendan Walsh's feature debut Centigrade, Naomi (Genesis Rodriguez) and Matthew (Vincent Piazza) are a young American couple on a trip to Norway where the eight-months-pregnant Naomi is doing a promotional tour for her new book. Driving at night in freezing rain, they pull over to get some rest–and wake up the next morning to find their car encased in ice and snow on the side of the road, a frozen tomb from which they can seemingly not escape.
Neither Rodriguez nor Piazza are particularly remarkable actors, but they both bring enough empathy and raw anguish to their performances, as Walsh wrings maximum dread and suspense out of their increasingly grim situation (which was inspired by several true stories). As both food and patience begin to run out, the couple's relationship waxes and wanes in realistic fashion and, naturally, a few secrets are forcibly revealed.
A few late turns in the story strain credulity, and a few more delicate questions are left unanswered (where did they keep going to the bathroom?), and the film does stretch things out a bit even to make the 90-minute mark. But you will still find yourself caught up in Naomi and Matthew's chilly plight, and even moved by it.
Centigrade opens Friday, Aug. 28 on VOD, digital platforms and in drive-in theaters.