News
New DC Movies on HBO Max for August Include Batman Classics and Birds of Prey
All of the new DC movies and TV shows coming to HBO Max in August are Batman, Harley Quinn, and Gotham City based!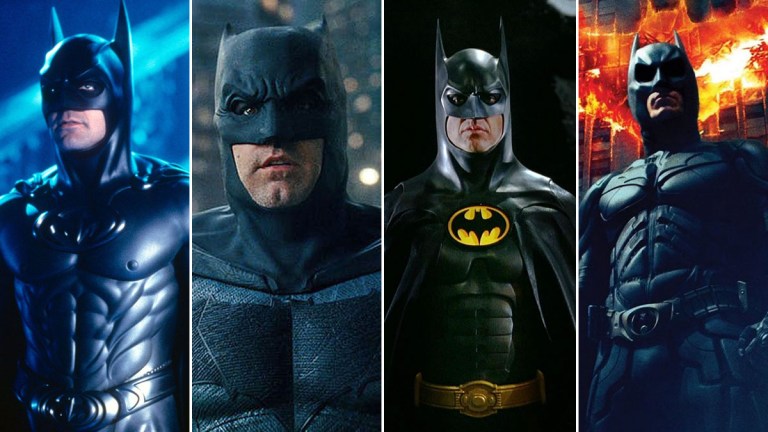 While not the absolute bonanza of live action and animated DC superhero movie content that hit HBO Max in July, there are still some gems arriving on the service in August. And this time, almost all of them are Gotham City based.
A number of heavy hitters arrive on August 1st, including the entire Tim Burton/Joel Schumacher Batman movie quadrilogy, and two thirds of the classic Christopher Nolan Dark Knight trilogy.
First up is Tim Burton's 1989 classic, Batman. You've all seen it, of course, but we wrote about the long journey this movie had to the screen right here if you want some additional context before you give it another look.
Its direct sequel Batman Returns also arrives today. Feel free to save that one for a holiday-season viewing as a bit of non-traditional Christmas fare. It's…festive. In its own way.
The late Joel Schumacher's Batman Forever and Batman & Robin are technically sequels to Burton's films, but feel pretty far removed from them tonally and stylistically. There are rumors that a longer, darker cut of Batman Forever could be released one day. Batman & Robin is another notorious mess, but you could argue that without it we wouldn't have seen the superhero movie renaissance that followed.
The first two installments of Nolan's Dark Knight trilogy arrive as well. Without Batman & Robin, then Batman Begins wouldn't have been necessary. And wouldn't that have been a shame? Its sequel, The Dark Knight, is arguably the greatest superhero movie ever made, so any excuse to check it out is probably a good one.
On the non-movie front, August 1 also sees the HBO Max arrival of the Harley Quinn animated series. Originally produced for DC Universe, Harley Quinn has run for two seasons (hopefully there will be a third), and it is stunningly, impossibly funny, clever, with a surprising heart underneath it all. Highest possible recommendation.
August 15 sees the arrival of Birds of Prey (And the Fantabulous Emancipation of One Harley Quinn), the DCEU adventure that explores the seedier side of Gotham City. The R-rated adventure underperformed at the box office, but it's a stylish and original adventure, anchored by another terrific performance by Margot Robbie as Harley Quinn (reprising her role from the maligned Suicide Squad) and introducing important new characters to the DCEU like Huntress and Black Canary. Give this one a shot if you haven't had the chance.
The good news is that no DC content appears to be leaving HBO Max this month, which means the bevy of goodness that hit in July is still there. You can check all that out here.