DC on HBO Max: All The DC Movies Coming in July
Batman, Superman, Justice League, Green Lantern, and Suicide Squad will all be well represented with dozens of DC movies hitting HBO Max in July.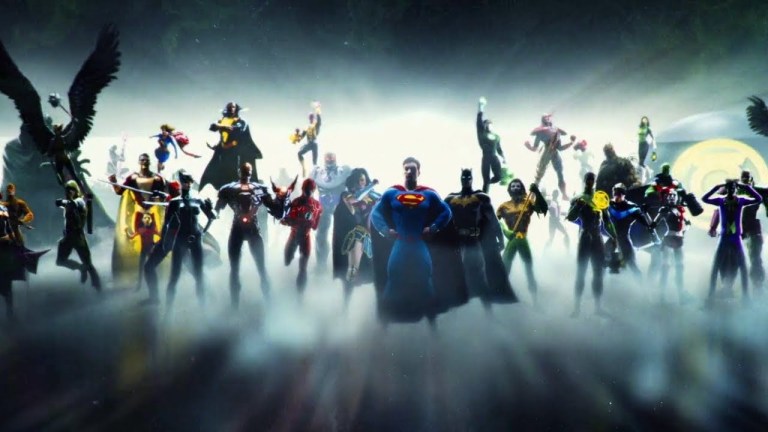 There's a TON of DC movies coming to HBO Max in July, but they aren't necessarily the ones you expect. While the service is still dealing with a number of its most high profile titles still cycling through previously agreed on streaming deals at competitors, they're bringing in a lot of their lesser known titles to fill in the blanks. One thing they're doing for the moment is extending the runs of DCEU "favorites" like Batman v Superman: Dawn of Justice, Justice League, and Suicide Squad through December.
But don't sleep on the dozens of others on the way.
For one thing, there's the complete set of Christopher Reeve Superman movies. While really, only two of those are any good, the first one is the greatest Superman movie of all time, and arguably the best superhero movie ever made. And while Superman III is generally quite bad, Reeve never looked more convincing in the role (and if you squint hard enough you can pretend its a Brainiac/Bizarro movie…kinda).
With the slew of Batman animated movies, there are two that really stand out. Batman: Return of the Caped Crusaders and Batman vs. Two-Face are animated sequels to the classic Batman TV series of the 1960s. They're true to the spirit of that show, but with a modern, off-kilter, almost Adult Swim-esque edge. And Batman vs. Two-Face features none other than William Shatner as its special guest villain.
On the Justice League end of things, Justice League: The Flashpoint Paradox is an excellent way to familiarize yourself with the story that very well may be a major influence on the upcoming DCEU The Flash movie. Justice League: The New Frontier is an adaptation of one of the all time great DC stories (by legendary creator Darwyn Cooke) and strikes exactly the hopeful tone we all need right now.
And if you need some seriously R-rated animated action, Suicide Squad: Hell to Pay is ultra-violent, really funny, and is what we wish the actual DCEU Suicide Squad movie had turned out to be.
With all that in mind, here's the complete list of DC titles hitting HBO Max this month.
Batman & Mr. Freeze: SubZero, 1998
Batman and Harley Quinn , 2017
Batman vs. Two-Face, 2017
The Batman vs. Dracula, 2005
Batman: Assault on Arkham, 2014
Batman: Return of the Caped Crusaders, 2016
Batman: Under the Red Hood, 2010
Batman: Year One, 2011
Green Lantern: Emerald Knights, 2011
Green Lantern: First Flight, 2009
JLA Adventures: Trapped in Time, 2014
Justice League vs. Teen Titans, 2016
Justice League: Crisis on Two Earths, 2010
Justice League: Doom , 2012
Justice League: Gods and Monsters, 2015
Justice League: The Flashpoint Paradox, 2013
Justice League: The New Frontier, 2008
Justice League: Throne of Atlantis, 2015
Justice League: War, 2014
Lego DC Comics Super Heroes: Justice League vs. Bizarro League, 2015
Lego DC Comics Super Heroes: The Flash, 2018
Lego DC Super Hero Girls: Super-Villain High, 2018
Lego Justice League: Cosmic Clash, 2016
Lego Justice League: Gotham City Breakout, 2016
Suicide Squad: Hell to Pay, 2018
Superman II, 1981
Superman III, 1983
Superman IV: The Quest for Peace, 1987
Superman Returns, 2006
Superman: Brainiac Attacks, 2006
Superman: The Movie, 1978
Superman: Unbound, 2013