News
Mr. Soul! Trailer Evokes the Feel and Sounds of Revolutionary Television
The Revolution has gone virtual. The feature documentary Mr. Soul! spotlights a visionary figure who united viewers, Ellis Haizlip, host of the groundbreaking SOUL! talk show.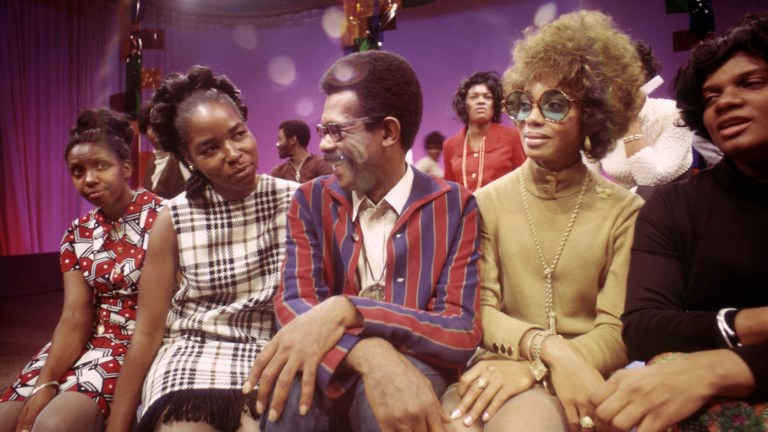 llis Haizlip was never one to miss a beat, and Mr. Soul! is right on time. Innovative, political, and openly gay before Stonewall, Haizlip was America's first Black nighttime talk show host. Before Oprah and Arsenio, his show aired live on public television from 1968 to '73, during the Civil Rights and Black Power movements. Black Lives Matter is now louder than ever, speaking volumes on racism in a meaningful manner. But in the days before cell phone journalism, Haizlip's weekly television show promised "the revolution would be televised." That revolution was SOUL!. Directed, written and produced by Melissa Haizlip, Mr. Soul! had its world premiere at the Tribeca Film Festival and is slated to open in over 50 theaters in the virtual cinema space on Aug. 28.
SOUL! was a weekly television show celebrating Black American culture, art, life, love, and community. The series "was the first national show to provide expanded images of African Americans on television, shifting the gaze from inner-city poverty and violence to the vibrancy of the Black Arts Movement," said a press statement for the new film. Gladys Knight, Patti LaBelle, and Roberta Flack sang; Muhammad Ali stung; Stevie Wonder jammed on it; so did Earth Wind & Fire, Ashford & Simpson, Harold Melvin and the Bluenotes, Billy Preston, The Delfonics, Bill Withers, Wilson Pickett, Odetta, and Kool & the Gang.
The controversial and endlessly entertaining show spoke truth to truth-tellers. As the trailer shows, even the lies had to be given equal opportunity. Haizlip had guests like Sidney Poitier, Cicely Tyson, James Baldwin, Toni Morrison, and Betty Shabazz. Not only did he speak to them, he let them speak to each other, to challenge each other. Many of the guests appear in performances or interviews in the documentary, as do Nikki Giovanni, The Last Poets, Black Ivory, The Delfonics, Sonia Sanchez, Merry Clayton, Mandrill, Mrs. Georgia Jackson, George Faison, and multi-instrumentalist Rahsaan Roland Kirk, who Haizlip had on just because he was "crazy."
"Every week on the SOUL! show, Ellis Haizlip featured our nation's cultural icons in front of and behind the camera, who then went on to become important cultural and artistic leaders in America," Melissa Haizlip said in a statement. "With the current ongoing Black Lives Matter movement, as our nation is on the eve of a great racial reckoning, Ellis Haizlip's mission, his show, and the artists he gave a platform to have become even more important now. That inspiration and that courage during that time period is a road map for our young leaders and the movement today. This will be great to share with everyone."
Narrated by Grammy and Emmy winner Blair Underwood, Mr. Soul! features music composed and performed by Grammy winning musician/composer Robert Glasper. The virtual opening will be accompanied by special events. Haizlip, Glasper, and Blair Underwood will give a live talkback on the opening weekend, Sunday, Aug. 30 at 4pm PT. They will also feature the R&B singing group Black Ivory.
The virtual cinema release is presented together by Shoes In The Bed Productions and Open Your Eyes & Think MF.
Mr. Soul! is slated to open in over 50 theaters in the virtual cinema space on Aug. 28.