News
Morbius: Jared Leto's Method Acting Worried Co-star
Don't worry, it's not what you think! But Jared Leto was definitely deep in his notable style of "immersive work" on the set of Morbius.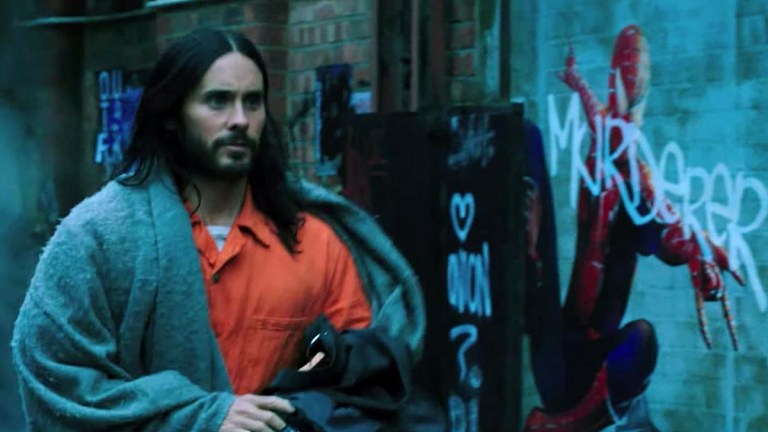 Jared Leto's been at it again. The actor developed a reputation for extreme method acting while playing the Joker in 2016's Suicide Squad. As was widely reported at the time, Leto harassed castmates to become the clown prince of crime, giving Margot Robbie a dead rat and showing others a bullet-riddled pig corpse. So when Leto recently described his process for playing the titular role in Morbius, readers surely raised an eyebrow.
The vampiric anti-hero first appeared in 1971's Amazing Spider-Man #101, in a story written by Gil Kane and penciled by Gil Kane. Dr. Michael Morbius is a brilliant scientist whose attempts to cure his rare blood disease result in his developing vampire-like qualities. Dubbed "the living vampire" to avoid censure from the Comics Code Authority, Morbius uses his enhanced strength, echolocation abilities, and hypnotism to quench his thirst for blood.
Readers are likely already imagining Leto stalking around the Morbius set, waiting to attack director Daniel Espinosa or co-star Adria Arjona. Fortunately, the 50-year-old actor did not go to such extreme lengths. As part of what he called "immersive work," Leto told Variety that he had met with "doctors and patients who could teach him about living with a rare, incurable blood disease." To master his character's need to walk with a cane, Leto avoided the old trick of putting a pebble in his shoe and studied with real cane users. "For me … it's an opportunity to learn," Leto explained.
Unlike his Suicide Squad experience, these methods raised concerns for Leto from his castmates. "I remember fearing for this guy's spine," Arjona said. Espinosa echoed these sentiments, admitting that he got scared for Leto. "He really commits," Espinosa explained. "You have to watch out for it."
Sony certainly hopes Morbius will continue that trend, especially since they have more Spidey products coming soon. The much-anticipated animated sequel Spider-Man: Across the Spider-Verse releases on October 7th, 2022, bringing back Shameik Moore as Miles Morales and Hailee Steinfeld as Gwen Stacy, and pitting them against Oscar Isaac as Miguel O'Hara aka Spider-Man 2099. Also in production is a Kraven the Hunter movie starring Aaron Taylor-Johnson and Dakota Johnson is currently in talks to star in a Madame Web film.
If Taylor-Johnson is preparing for the role by skulking through NYC in a black Spidey suit, we cannot say.
Morbius opens on April 1.