News
Marvel SDCC 2022: Panel Schedule and What MCU Reveals to Expect
Marvel Studios are heading back to SDCC in 2022! But what will they announce or reveal during their upcoming panels?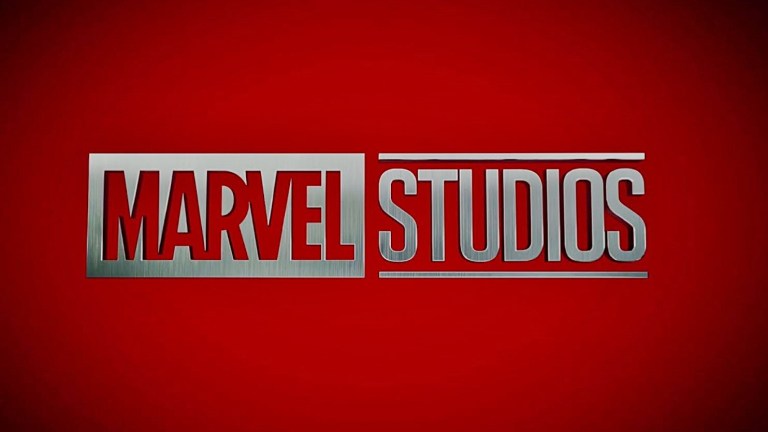 San Diego Comic-Con has long been the highlight of the nerd world, a weekend filled with celebrations of beloved stories and the announcement of new franchise entries. However, between Covid forcing the cancellation of the 2020 event and Marvel skipping the convention last year, SDCC has lost some of its luster. But SDCC 2022 promises to restore the convention to its former glory, thanks in no small part to Marvel's potentially triumphant return. 
The return of Marvel comes on the heels of what might be a decisive point for the pop cultural juggernaut. Their latest movie, Thor: Love and Thunder, released to mixed reviews and lower box office receipts (by Marvel standards, at any rate). The MCU series at Disney+ are also proving to be diminishing returns, to the point that even the well-received Ms. Marvel had low viewership. When added to the general lack of enthusiasm after Avengers: Endgame, some observers fear that superhero fatigue has truly set in this time.
While Marvel has not yet made any official announcements about their reveal plans for SDCC, we do know that they'll host a flagship panel in Hall H on Saturday, July 23. The hour-long panel will be sure to advertise some of their 2022 and 2023 releases, but it could also announce new projects for Phase 4 and beyond. So, what are the topics most likely to be covered this year? 
Black Panther: Wakanda Forever
Perhaps the surest bet, and potentially the most important, involves Black Panther: Wakanda Forever, slated for a November release. 2018's Black Panther was among the major achievements for Marvel, proving to be a commercial and critical success that not only broke box-office records, but also proved that mainstream superhero movies can wrestle with substantial themes. However, the sequel has been marked with problems, from the death of lead Chadwick Boseman to complications from Letitia Wright's anti-vax position. 
Chances are that we'll get some official images from the movie. We've known for some time that director Ryan Coogler did not recast T'Challa and that an existing character, likely Wright's Shuri or Winston Duke's M'Baku, will take on the mantle. We may get our first look at this new Panther, as well as Tenoch Huerta as the movie's villain, Namor. Given the extremely short amount of time between the first trailer for Love and Thunder and that movie's release, we may not get a full-on trailer, but a sizzle reel isn't out of the question. 
New MCU Disney+ Series
Since their first series WandaVision landed in 2021, Marvel has been releasing TV shows to Disney+ about every other month, and there's no sign of slowing the pace in 2022 and 2023. We're certain to see many of the upcoming series discussed during the main Hall H presentation, starting with She-Hulk: Attorney at Law, which debuts on August 17th. Marvel will want to deflect some of the criticism directed at the series' VFX (which comes amidst revelations about the company's mistreatment of visual effects artists). Don't be surprised to see stars Tatiana Maslany, Jameela Jamil, or Mark Ruffalo dropping by to promote the show. We may also get some more information about Secret Invasion, a major crossover Disney+ that involves Nick Fury and others battling a Skrull invasion. The series is rumored to be a major part of the MCU and might introduce the next Avengers line-up. 
We'll likely get updates about planned series such as Echo, Agatha Harkness, and Loki season 2. Although the ever-charismatic Tom Hiddleston is almost a given among the SDCC guests, Marvel may want to garner more fan appreciation by bringing in Charlie Cox and/or Vincent D'Onofrio to give updates on bringing Daredevil and the Kingpin into the MCU.
In addition to its Hall H panel, Marvel will also host a panel devoted to animation, with a focus on series such as I Am Groot or X-Men '97.
2023 Marvel Movie Updates
Although Black Panther: Wakanda Forever closes out the MCU film slate for 2022, the studio already has plenty of movies planned for 2023, many of which build on recent events within the franchise. The post-credit sequence of Ms. Marvel set up The Marvels, a team-up film involving Captain Marvel, Monica Rambeau, and Ms. Marvel. Ant-Man and the Wasp: Quantumania pits the titular duo against Kang the Conqueror, the new MCU big-bad, seen as a Variant played by Jonathan Majors in the season one finale of Loki. And after their exit in Thor: Love and Thunder, the Guardians of the Galaxy will also finish their story with Guardians of the Galaxy Vol. 3.
It's a good bet that we'll get some looks at these movies. A reveal of Majors as Kang seems most likely, as the establishment of a Thanos-like villain will help bring coherence to Phase 4, which has felt scattered to many fans. Given the fact that Ms. Marvel is fresh in the minds of fans, and that The Marvels was originally slated for a 2022 release, we may well get some information about what happened to Kamala at the end of her series, and Monica Rambeau's whereabouts 
X-Men and Fantastic Four
The slight downtick in Marvel popularity may give Kevin Feige the chance to play his trump card and introduce some long-awaited characters. Although the X-Men and the Fantastic Four are integral parts of the Marvel comics universe, the characters have not fared as well on screen. Even as fans raised concerns about Disney's monopoly, most were excited that Disney's purchase of 20th Century Fox would allow for Feige to give us proper versions of the X-Men, the Fantastic Four, and villains Dr. Doom and Galactus. Thus far, Marvel has been slow to integrate the characters into the MCU, but between the word "mutation" used in Ms. Marvel and appearances by Professor X and Mr. Fantastic in Doctor Strange in the Multiverse of Madness, Feige might be ready to make his move. Casting and directorial announcements for the Fantastic Four, Dr. Doom, and key X-Men such as Wolverine, Storm, and Phoenix would renew excitement for the MCU that may have dulled in recent years.
The same can be said for franchises being introduced to the MCU. Speculation about Deadpool 3 has been buzzing since Disney bought Fox, but an appearance by Ryan Reynolds or information about the MCU's take on the Merc with a Mouth will surely create buzz. Likewise, the Blade reboot starring Mahershala Ali remains one of the most highly-anticipated upcoming films, about which we know precious little. However, we expect that Marvel will hold back many of its 2022 reveals for D23 in September, so it feels unlikely that fans will get everything they desire from SDCC this July.
When Will Marvel Reveals Happen at SDCC 2022?
The Marvel Studios animation panel will get underway on Friday, July 22 at 11.45am-1.15pm PT.
A Marvel Comics panel has been set for Saturday, July 23 at 3pm-4pm PT.
The big Marvel Studios live-action projects panel is scheduled for Saturday, July 23 at 5pm-6pm PT.