News
Malignant: Where to Watch and HBO Max Release Details
Malignant is out today. Here's how you can watch the latest James Wan movie right now.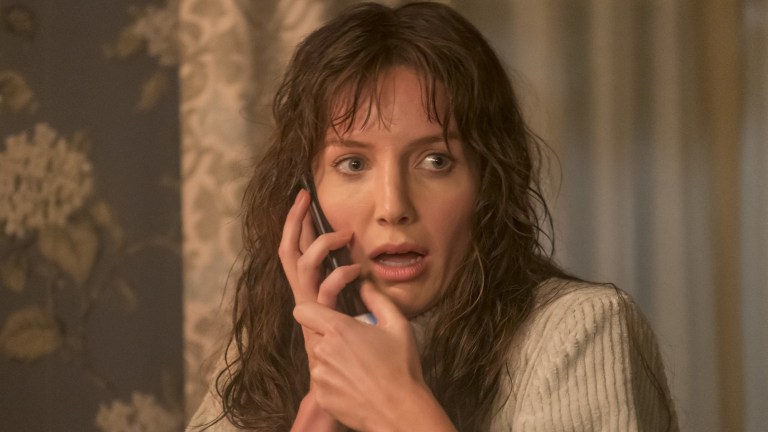 Much will be said about James Wan's return to horror in the coming weeks. It's a divisive movie, to say the least. But more than anything else, Malignant represents a chance for Wan to re-write the blockbuster horror playbook once again, just as he has several times before with franchises like Saw, Insidious, and The Conjuring. Will Malignant launch a new era for horror movies or will it go down as the Wan film we collectively don't talk about when going over his directorial resume? Let's just say Malignant is nothing like the aforementioned Wan horror hits of yore.
Malignant obviously comes at a very different, and more complicated time for movies, of course. With the Covid-19 pandemic still a serious problem around the world, theaters have struggled to get people back in theaters. The box office just hasn't been the same, although there are glimmers of hope in releases like Shang-Chi and the Legend of the Ten Rings, which broke box office records on the long Labor Day weekend with $90 million worldwide, beating the opening weekends of other major blockbusters like F9: The Fast Saga and A Quiet Place Part II. It was only eclipsed by another Marvel movie, Black Widow, which opened over the summer.
But are the good old days of watching movies in theaters truly back? They probably won't be for Malignant despite its popular director. According to Variety, the film is only projected to make $5-9 million dollars domestically its opening weekend, although the outlet does note that this shouldn't be a disaster for the studio considering the film's small budget. Still, it'll be an underwhelming opening for Wan fans expecting another big bang after the director brought in the DCEU's first billion-dollar take with 2018's Aquaman. But again, those were different times and Warner Bros. isn't releasing movies the same way these days.
Malignant Theater and HBO Max Release Details
Indeed, you won't have to necessarily risk a crowded movie theater this weekend if you don't want to, at least if you're in the U.S. While Malignant is now playing in theaters around the world, you can also access it on HBO Max in the U.S. as part of WB's continuing same day and date strategy it hopes will help make up the ground lost to the pandemic.
If you want to watch the movie from the comfort of your living room, you'll need to subscribe to HBO Max. A subscription with ads will set you back $9.99 a month, while ad-free viewing is $14.99. It's about the price of a movie ticket depending on where you live.
We'll have more on Malignant very soon!