Features
James Gunn Wants You to See The Suicide Squad in Theaters
Director James Gunn is fine with fans having a choice to see The Suicide Squad either in theaters or on HBO Max, but it was shot with one format in mind…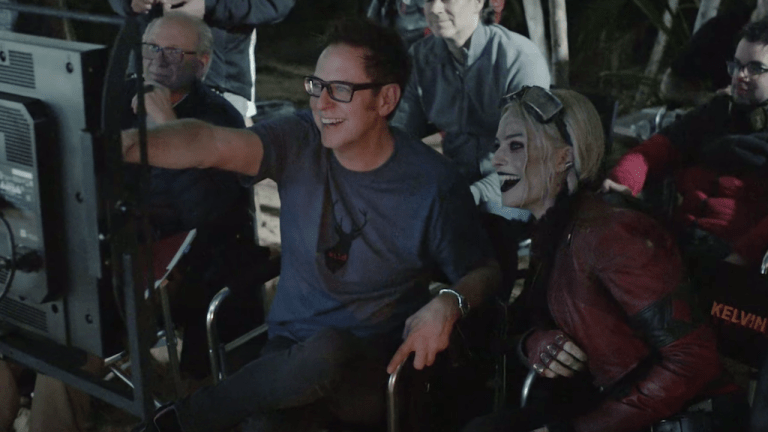 It's fair to say the industry is still reeling from last year's announcement that Warner Bros. Pictures' entire 2021 film slate would debut simultaneously in theaters and on HBO Max in a new "hybrid" release model. It meant many of this year's biggest Hollywood releases, from Lin Manuel-Miranda's In the Heights to James Gunn's The Suicide Squad, could be watched from the comfort of fans' own homes.
At the time, there were anonymous sources cited by THR which said Gunn, among other filmmakers, was "not pleased" with this sudden pivot by WarnerMedia. However, in the months since that bombshell, multiple WB films have rolled out in the new format, with several over-performing against expectations at the box office, despite being available on streaming. When we sat down to discuss The Suicide Squad with Gunn last month, we asked how he felt about the HBO Max hybrid model after having several months to process it. Here's what he had to say.
"It is what it is," says Gunn. "On the one hand, I'd say that it's good for Americans. I do think that theaters have a really good chance of being pretty open and that we have a really good chance of being in a good space by August with the way things are going and the way the current administration is handling things. I think we have a really good chance to be able to go to movie theaters. So I think that's the preferred way to see the movie. I filmed the whole movie in IMAX. It's meant to be seen on a huge screen with the sound. It's an epic; it's the biggest movie I've ever made. So I'd love for people to see it in the theater."
He adds, "However, if you are unable, for whatever reason, then this gives people an option. As long as they have both options, I'm okay."
When we ask if he still plans for any future movies he makes to be released in theaters instead of on streaming—including Guardians of the Galaxy Vol. 3—Gunn is unequivocal.
"Yes. Definitely," Gunn says. But the filmmaker adds he's intrigued about the possibilities of long-form storytelling and doing more television series like his upcoming Peacemaker show on HBO Max.
"Listen, if I'm going to make a TV show, it's different. It's a lot of fun. I love doing Peacemaker. I could see just making TV shows after Guardians 3. It's a possibility. But it's a different format. You think of it differently. It's not created in the same way. You're able to take your time more, and I like that a lot. It's a lot of fun, but it's different than doing a two-hour movie that's meant to be in theaters. You focus on different things."
Still, The Suicide Squad's theatrical rollout is looking promising. The similar genre-friendly Godzilla vs. Kong over-performed at the box office when it premiered on HBO Max and in theaters on the same day, grossing $48.5 million during its five-day debut, which is up from Godzilla: King of the Monsters' $47.8 million bow in 2019—a time without a pandemic, limited seating capacity, or the threat of competition against itself on streaming.
Clearly there is an appetite among audiences to return to theaters for big spectacle, and what could be more spectacular than seeing Harley Quinn versus a kaiju-sized starfish?
The Suicide Squad opens Aug. 6, 2021.