News
James Bond Director Compares No Time to Die to TV Series Finale
No Time to Die director Cary Fukunaga tells us what it was like directing Daniel Craig's final outing as James Bond.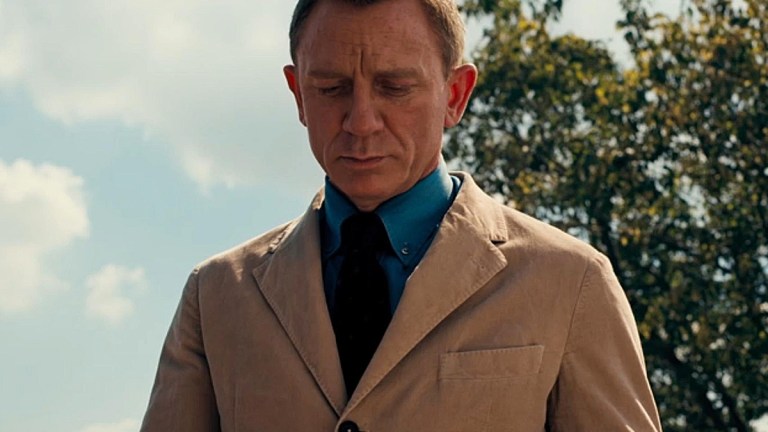 After what seems like an eternity, it appears that it's finally time for No Time To Die – the 25th James Bond movie in the series – to reach audiences. Despite Daniel Craig's earlier assertion that Spectre would be his last, the actor has returned for one final outing as Bond. No Time To Die director Cary Fukanaga, who is perhaps best known for shepherding the first season of True Detective as well as creating and directing Netflix show Maniac, says he's approaching Craig's run almost like a TV show.
Talking to Den of Geek ahead of the release he says part of the draw was "as a creative, intellectual challenge to write a story, to develop a story, that could be a final chapter, and have it be satisfying, because if you think about a series of films like this, it almost becomes a long form television series where there's chapters and episodes."
Ending a story arc which people are invested in comes with difficulties, which Fukunaga wanted to tackle head on.
"Some of the people's most favorite television series normally don't end well because they're somehow not satisfying, because there's so much expectation about what it should be and how they should feel and what should be revealed, if there's been secrets held back," he says.
"And so it's difficult, I think, to land a story well and land it in a way that feels like, 'Ah, that's an ending and I can walk away from this film and feel satisfied.' And that's not an easy one to pull off. And I think we did that on this film, I think we did."
Because it wasn't always clear that Craig would be returning after Spectre, that film came with its own ending of sorts already. Long time series producer Michael G Wilson explains that the villain of No Time To Die was a key factor in the direction of the new film.
"No Time to Die wraps up the entire five films that Daniel's made and harkens back to Casino Royale and to the other three films, as well, and ties it all up. And, on the last film, Daniel was thought that might be the end. He threw his gun away and he walked away and he drove off in the Aston Martin with Madeline Swann. And that seemed to be the end of the Bond series for him. But it wasn't," Wilson says.
"After some discussions with him, we realized there was more to do. And even though Blofeld seemed to be in prison, sometimes getting rid of the one villain only means there's another villain, even worse, that comes into play. So we were exploring that as a possibility."
That villain comes in the form of Lyutsifer Safin, played by Rami Malek and anarchist and former assassin who might be Bond's biggest adversary yet. This time around though Bond is joined by new characters Lashana Lynch's agent Nomi, who series producer Barbara Broccoli describes as "a very self-assured, very professional, extremely well accomplished Double 0" and Paloma, another agent played by Ana de Armas. "They really hold their own. But they also recognize Bond and his achievements and they help him out in a big way," Broccoli explains.
Well see what these new elements bring to the series when the film opens.
"I think it's easy to start, harder to finish," says Fukunaga. "And I'm proud of that fact."
No Time To Die opens in cinemas on October 8 in the US, in the UK it's out now.