Features
Is the World Ready for a 3-Hour Batman Movie?
Matt Reeves' The Batman is reportedly three hours long, which suggests a different kind of superhero origin story.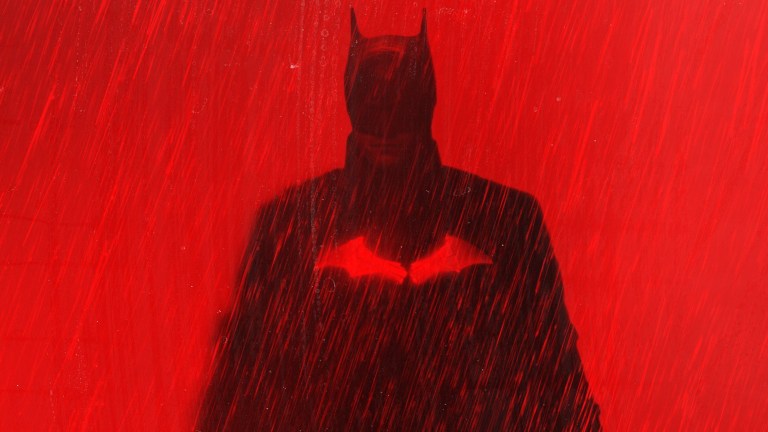 Holy restless legs, Batman, your new movie is going to have the same length as The Godfather! That's at least what appears to be the case for The Batman, which has been recorded by IMDb to have a running time of two hours and 55 minutes—just three minutes shorter than Peter Jackson's theatrical cut of The Fellowship of the Ring.
If true, the news marks Matt Reeves' latest reinvention of the Batman mythology as a continual outlier among superhero movies, at least for those in their first outings. Marketed with a severity of tone and a menace of violence so extreme that it surprised many when The Batman received a PG-13 rating instead of an R, the new movie looks to be the darkest interpretation yet of a popular superhero who has repeatedly courted bleak and bleaker visions from filmmakers. Indeed, Tim Burton's Batman Returns (1992) caused its Happy Meal partner, McDonald's, to receive hate mail from parents. These days that movie looks downright jovial when compared to The Batman's vision of the Riddler character—a supervillain who now appears to have stepped out of David Fincher's Zodiac.
Which perhaps explains the running time. Like that Fincher serial killer epic—a movie that clocked in at two hours and 37 minutes in its theatrical cut—The Batman is positioning itself to be more of a grand epic for adults, and one with the running time to match. Of course Reeves is not the first filmmaker to reach toward a massive scope with the character. Christopher Nolan's groundbreaking The Dark Knight (2008) was a high-minded superhero movie that pulled more from Heat and Jaws than it did typical genre formulae. However, that movie was also marketed as a guns-blazing summer action movie, complete with trucks flipping, speeding cars chasing, and a rock star-like turn by Heath Ledger's Joker. It was additionally the sequel to a more traditional superhero movie, the under 2.5-hour Batman Begins (2005).
By contrast, The Batman appears nearly sinister with its enigmatic tone and a marketing campaign the emphasizes the grisliness of Paul Dano's serial killer Riddler. And at a running time of two hours and 55 minutes, it well exceeds the 155-minute length of The Dark Knight. All of which begs the question of whether audiences are ready for a brooding three hour-Batman movie?
The answer is yes.. probably. Hardcore fans and general audiences alike turned up in droves to bid farewell to Robert Downey Jr.'s Iron Man in Avengers: Endgame (2019), a superhero epic that clocked in at three hours and one minute. That length is also not too far removed from Nolan's last Batman movie, The Dark Knight Rises (2012), which ran at two hours and 44 minutes. And of course diehard Zack Snyder acolytes thrilled at their favorite director's final cut of Justice League last year, which outpaced even the legendarily long Lawrence of Arabia (1962) and Gone with the Wind (1939) with a gargantuan running time of four hours and two minutes.
Yet there are a few things to keep in mind with those comparisons. Firstly, Avengers: Endgame and The Dark Knight Rises were both marketed and presented as grand finales that concluded certain eras if not entire visions of these characters. They each marked the last time we'd ever see Downey's Tony Stark or Christian Bale's Dark Knight. Conversely, The Batman is the beginning—our introduction to Robert Pattinson's own unique version of the Bat and the world he inhabits. The movie might not be another origin story for Bruce Wayne, but it will be the origins of his Gotham and this vision for three of his most iconic villains. Meanwhile Zack Snyder's Just League was released exclusively on HBO Max, a format where audiences could pause, walk away from, and break up the movie they were watching as opposed to having their bladders compete with their attention.
Plus, at least according to HBO Max, ZSJL wound up appealing to a dedicated but relatively small audience, bringing in fewer sets of eyeballs than Mortal Kombat or The Suicide Squad.
In this way, The Batman feels different. It's a superhero movie that doesn't seem to want to be considered a superhero movie, at least as how we consider them. With a length literally comparable down to the minute to The Godfather, this appears to want to be a crime epic the likes of which the cape and cowl genre has never seen.
Still, it's probably worth keeping in mind that many of the great crime epics never needed to be three hours. The aforementioned Zodiac barely cracked two and a half hours, and Fincher's even more popular Se7en clocked in at a relatively lean 127 minutes. In contrast, some might ask The Batman, why so seriously long?