News
Hunger Games Prequel Movie The Ballad of Songbirds and Snakes Officially Set by Lionsgate
Suzanne Collins's Hunger Games prequel novel, The Ballad of Songbirds and Snakes, has been greenlit for a film adaptation.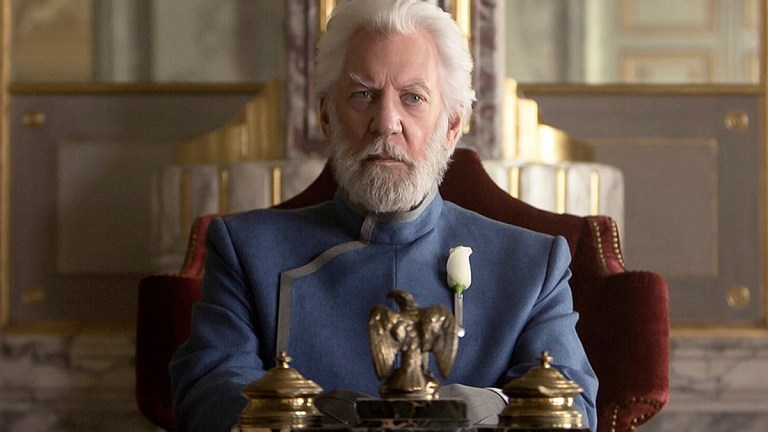 The Hunger Games franchise is once again set to volunteer as tribute for the big screen, set to take audiences back to the deadly bread and circuses of dystopic Panem with an adaptation of author Suzanne Collins's upcoming prequel novel, The Ballad of Songbirds and Snakes.
Lionsgate is officially moving forward with The Ballad of Songbirds and Snakes as a feature film. The announcement arrives as readers still await the book's scheduled May 19 release. Auspiciously enough, the studio is sticking with what worked by bringing back director Francis Lawrence, who handled the majority of the 2012-launched film franchise—Catching Fire (2013), Mockingjay – Part 1 (2014) and Mockingjay – Part 2 (2015). He'll work off a script by Michael Arndt, who worked on the Catching Fire screenplay, along with notable films like Star Wars: The Force Awakens, Inside Out, Toy Story 3 and Little Miss Sunshine. Nina Jacobs is onboard as a producer, as is author Suzanne Collins.
In what was initially a surprise reveal for the novel, the main character of The Ballad of Songbirds and Snakes is Coriolanus Snow—as in the man who will eventually become Panem's president and the primary antagonist of the original story to Katniss and her band of rebels. A ruthless despot and living embodiment of bureaucratic oppression, Snow was played to sinister perfection in The Hunger Games films by Donald Sutherland. However, the catch here is that—in a narrative that somewhat mirrors the youthful, pre-Dark-Side exploits of Anakin Skywalker/Darth Vader in the Star Wars Prequel Trilogy—this story centers around a young, idealistic version of Snow, set 64 years before Katniss Everdeen became the Girl on Fire, set during a period known as "the Dark Days," a transitional time between the great war, during which the Games themselves—only a decade old—were still somewhat new to society.
As Lionsgate's official logline explains of the film:
The film will focus on Coriolanus Snow at age 18, years before he would become the tyrannical President of Panem. Young Coriolanus is handsome and charming, and though the Snow family has fallen on hard times, he sees a chance for a change in his fortunes when he is chosen to be a mentor for the Tenth Hunger Games… only to have his elation dashed when he is assigned to mentor the girl tribute from impoverished District 12.
Of course, it's not exactly a surprise that Lionsgate would be interested in following up on The Hunger Games film franchise, which, across the four films that made star Jennifer Lawrence a household name, collectively banked nearly $3 billion worldwide. Indeed, the studio seemed to telegraph its film adaptation plans early into publisher Scholastic's promotional hype for Collins's prequel novel, and Lionsgate's Joe Drake even stated that the studio had been "communicating with [Collins] during the writing process," essentially revealing that the studio had input on the source material they intended to adapt. Thus, to put it mildly, this news confirms what was inevitable.
As Lionsgate Motion Picture Group Chairman Joe Drake lauds in a statement:
"Suzanne's new book has been worth the wait. It offers everything fans could hope for and expect from The Hunger Games while also breaking new ground and introducing an entirely new canvas of characters. The Ballad of Songbirds and Snakes is creatively thrilling and takes this world to complex new dimensions that open up amazing cinematic possibilities. We're thrilled to reunite this filmmaking team with this very unique franchise, and we can't wait to begin production."
Lionsgate's enthusiasm notwithstanding, it's currently difficult to speculate on when The Ballad of Songbirds and Snakes will commence production much less hit theaters, seeing as the real world is in the middle of its own (hopefully-brief) global dystopic dilemma. However, the film is quite clearly a studio priority, which means that it's not going anywhere on Lionsgate's backlog anytime soon.