News
Gymkata Star and Gold Medalist Kurt Thomas Dies at 64
Kurt Thomas, American gold-medal-winning gymnast and star of cult action film Gymkata, has passed away.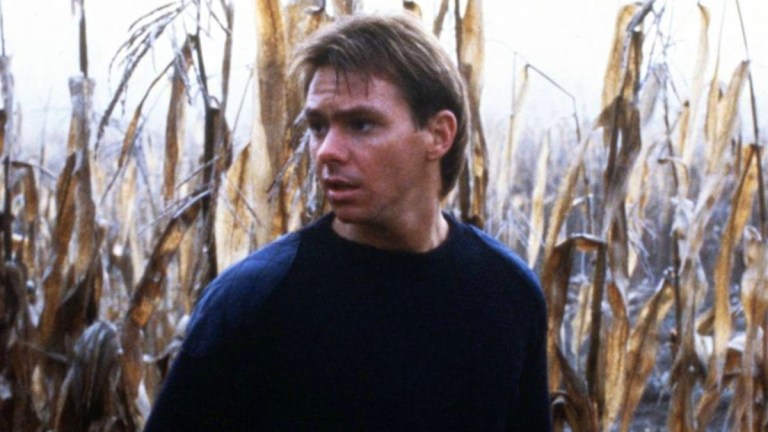 Kurt Thomas, a breakthrough American Olympic gymnast, has died at the age of 64 due to a stroke, which occurred on May 24, caused by a tear in the basilar artery in his brain stem, according to the Associated Press. While Thomas's legacy will undoubtedly be defined by gold medal wins, connoisseurs of campy action films best remember him from his high-flying starring role in 1985 cult classic Gymkata.
Thomas was an initially a multi-sport athlete with accomplishments on the basketball courts, having led the Indiana State Sycamores to an NCAA team title in 1977. However, he rose to fame in the late-1970s, hitting the talk show circuit as a bellwether star in men's gymnastics, a category that had been mostly associated with its women's division. After having competed in the 1976 Montreal Olympics, Thomas broke big in the 1978 Strasbourg, France World Artistic Gymnastics Championships, in which he became the first U.S. male gymnast to earn a world championship gold medal, winning the men's title for the floor exercise.
He successfully defended his floor exercise title in 1979 in Fort Worth, Texas, also winning the gold for the horizontal bar, and silver medals in the all-around, pommel horse and parallel bars. Additionally, Thomas took home more gold from the American Cup, having won consecutively in the 1978, 1979 and 1980 events, which brought his gold medal total to six. However, that would be his last taste of gold, since Cold War-era geopolitics ended up costing Thomas a chance—at a time that was arguably his prime—to compete in the 1980 Olympics after the U.S. boycotted the 1980 Moscow games. The move changed Thomas's trajectory as his career went on a downslide, leading to him serving as an analyst for NBC's coverage of the 1984 games in Los Angeles. However, that's when Hollywood came calling.
Thomas became the centerpiece of studio MGM's attempt at a bellwether offering in the action genre, which was at its unquestioned height during the mid-1980s, with a martial arts sub-genre defined by Chuck Norris. The project, of course, was 1985's Gymkata, a film that—as indicated by its obvious portmanteau of a title—centered around the concept of combining gymnastics and karate to create a hybrid onscreen athletic spectacle; a job that was the perfect fit for a celebrity gymnast who also happened to be a good looking kid—albeit one who'd never acted a day in his life. Indeed, faced with a waning career on the high bars, the timing was perfect for Thomas to turn a new leaf.
Auspiciously, MGM would bring out a big gun for Gymkata, tapping director Robert Clouse, who was at the helm of the most important martial arts action film ever made, the signature 1973 Bruce Lee vehicle, Enter the Dragon, along with the Jim Kelly-starring Black Belt Jones (1974), Yul Brynner-headlined The Ultimate Warrior (1975), posthumously-completed Lee vehicle Game of Death (1978) and, eventually, Cynthia Rothrock-starrer China O'Brien (1990). Working off a screenplay by Charles Robert Carner, based on a novel by Dan Tyler Moore, Clouse concocted Gymkata to serve as the coming out party for Kurt Thomas as an action star.
Thus, in Gymkata Thomas played Jonathan Cabot, a U.S. government agent tasked to infiltrate—and win—a deadly obstacle course competition called "the Game," held in the fictional Himalayan country, Parmistan, which is secretly under siege from the king's coup-planning lieutenant, Zamir (Richard Norton). While the basic plot framework—which even includes the rescuing of a princess (Tetchie Agbayani)— might ring familiar to anyone who's seen Enter the Dragon, Gymkata's setup bears a Cold War twist, since Cabot's mission to win the Game is somehow tied to the launch of a U.S. satellite monitoring station in prevention of a nuclear attack. The elevated stakes of Cabot's mission are complemented by the flips, spins and twists he unleashes upon anyone who gets in his way, be it ninjas or bizarre villagers; attacks fortuitously aided by the conspicuous placement throughout the film's locales of high bars and—in the most notorious example—an actual pommel horse in the middle of a village square.
Gymkata was released on May 3, 1985, and, despite its ambitious designs, would wipe out at the proverbial trials of the box office, going on to earn a paltry $5.7 million. Moreover, the film earned Thomas a Razzie Award for "Worst New Star," serving as a sign that the aforementioned coming out party was a bust. Indeed, Thomas would only act a few more times, appearing in 1988 TV movie drama Circus and 2003 Spanish comedy movie Slam. However, Gymkata managed to earn a cult fandom who have come to appreciate the (let's be clear, unintentional) campiness and innate cheesiness that's made it an '80s guilty pleasure.
Kurt Thomas is survived by his wife, Beckie, and children Hunter and Kassidy. As Beckie told International Gymnast Magazine, "Yesterday, I lost my universe, my best friend and my soulmate of 24 years. Kurt lived his life to the extreme, and I will be forever honored to be his wife."