News
Gareth Evans Next Movie Will be an Action Thriller set at Christmas
The Raid and Gangs Of London director says his next movie will be his most mainstream yet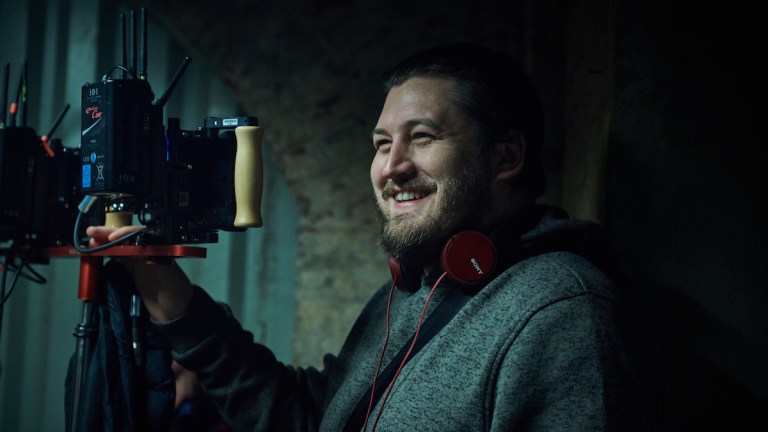 With Gangs of London out now in full on Sky Atlantic and Cinemax, and generating a lot of great buzz, it's no wonder eyes are on what co-creator Gareth Evans will do next. While speculation is rife as to whether Gangs will get a second season, Evans has been working on a different project in lockdown.
"I've been developing a film while we've been in post-production. All of my energy and all of my thinking has been on the film at the moment," he says, chatting to Den of Geek on Zoom from the back garden of his house.
"Hopefully when all of this craziness lifts and the industry kick-starts back into life, I can jump into that film then and then get that one off the ground," he says. "I started writing it probably about five months ago now. Really since being in lockdown, obviously I've been able to give a lot more focus to the writing of it. "It's an action thriller. It's a little more mainstream than what I've done in the past. It's set two days before Christmas, so there's a black dark humor streak to it, as well. It should be quite fun."
An action thriller set just before Christmas with a black streak of humor brings to mind shades of Die Hard though Evans says Shane Black, who wrote the screenplay for Lethal Weapon and went on to make Kiss Kiss Bang Bang, Iron Man 3, and The Nice Guys, is more of a reference point.
"I certainly got influenced by Shane Black cause I just love Shane Black's work anyway," he says. "His writing's incredible and his work with characters and that humor is something that I've been striving to achieve in this film. Yeah, there will be parallels [to Die Hard], I guess. It's not going to be set in one building. There's nothing like that."
Evans is working with some of his regular collaborators on the project, which he's obviously excited about.
"We're developing it with Ed Talfan who's my producing partner, who I worked with on Apostle, but then also produced episode five for Gangs," he says. "We've been working together on that and also with Aram Tertzakian from XYZ Films, who I've worked with on the Raid films in the past, as well. It's a good group of people. It's a lovely sort of energy in the development process at the moment, so yeah."
Evan has also been working with Gangs of London stunt coordinator Jude Poyer on this project and they've already made great headway with some of the set pieces.
"We've already designed two thirds of the action for it," Evans says. "I worked with Jude and his team again. It's us reuniting and doing our thing. Wild, crazy set-pieces, but then hopefully a story with a lot of heart to it, as well. I'm really excited to get going and hopefully once it all lifts we can start casting the thing. There'll be more to come on that hopefully in the coming weeks, months,"
We can't wait.