News
First Cow Trailer Looks Like a Milky Dream
A24 and Kelly Reichardt's The First Cow trailer promises a story of quiet discovery on the Oregon Trail of the 19th century.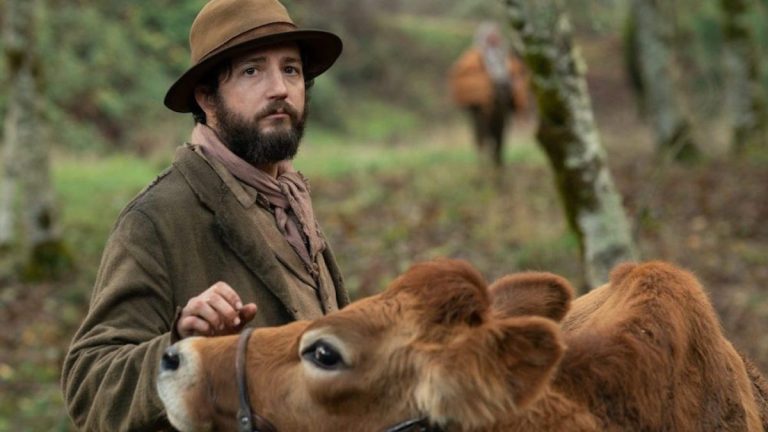 In short work over the last decade, A24 has proven itself to be one of the best indie studios and tastemakers in the industry. Truly turning their studio name into a brand for a specific niche audience of cinephiles and hipsters everywhere, each of their curated projects attract instant attention, and First Cow is no different. One of the A24's earliest 2020 releases also happens to be the newest movie from writer-director Kelly Reichardt.
The film, which previously played at the Telluride and New York Film festivals, is Reichardt's first effort since 2016's Certain Women, and bares at least a passing resemblance to Wendy and Lucy, with its focus on the bond between man and animal. Albeit the cow in First Cow appears to be more than just a pet to its central character.
The movie chronicles the adventure of "Cookie" (John Magaro), an otherwise nameless cook and drifter making his way through life. In the 19th century he's joined a band of fur trappers traveling to the Oregon Territory and new opportunity. However, the only friendship and community he finds is with a Chinese immigrant (Orion Lee), who is as ostracized as Cookie. The pair appear poised to build their own business when they reach Oregon, yet it will be wholly dependent on a prized milk cow possessed by a nearby landowner—it is, after all, the first cow the territory has known.
First Cow Trailer
First Cow Release Date
First Cow has earned glowing reviews out of its previous festival bows and currently sits at 90 percent on Rotten Tomatoes. The film, which also stars Toby Jones, has been praised for its showcase of Reichardt's still singular talent for depicting the loneliness and splendor of rural America, and the daily rhythms of a lifestyle in solitude. The film opens on March 6.