News
Esai Morales Replaces Nicholas Hoult as Mission: Impossible 7 Villain
Nicholas Hoult has exited his mystery Mission: Impossible 7 villain role, now replaced by Esai Morales.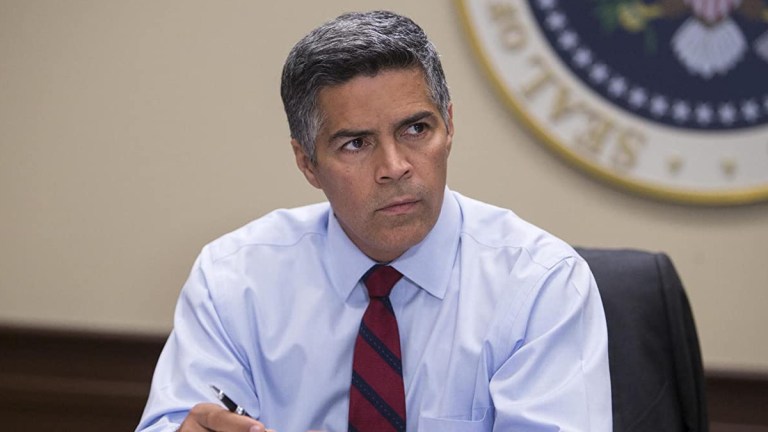 The recently-delayed duo of Mission: Impossible movie sequels may still be on schedule, but it now appears that the films will do so without the version of an unnamed villain that had been cast, due to the apparent exit of Nicholas Hoult. However, the vacancy was short-lived, and Hoult's replacement as the mystery antagonist is now confirmed to be Esai Morales.
The exit of Hoult, as reported by Deadline, was the result of the aforementioned release date delays of sequels Mission: Impossible 7 and 8, a coronavirus measure that created a conflict with another commitment for the actor, although, with the two sequels being the only unproduced projects on his (known) docket, it is unclear what that commitment may have been. Regardless, the timing proved fortuitous for the veteran actor, Morales, who was recently seen in the final appearance of his recurring role on ABC's just-ended Shondaland series, How to Get Away with Murder. The casting was also confirmed by director Christopher McQuarrie himself on Twitter.
There's currently next to nothing known about the villain character in question, a fated antagonist for Tom Cruise's Ethan Hunt. McQuarrie initially revealed the character to be cast with Hoult back in January, coupled with the caption, "care to raise a little hell?" teasing a villainous direction. Interestingly, in confirming the role's recasting with Morales, the director also revealed—by way of his hashtags—that said villain character is set to appear in both Mission: Impossible 7 AND 8; a status shared by cast members Hayley Atwell, Pom Klementieff and Henry Czerny (who reprises his role from the 1996 original film). Yet, while the apparent confirmation of the actors—which now includes Morales—for both films might be seen as spoiling the characters' survival in M:I:7, the move could still end up being a red herring for the plot that's cannily playing out in the news cycle.
Morales—who is 27 years the senior of predecessor Hoult—comes into the Mission: Impossible role having recently completed some pertinent prerequisite work in the "badass villain" category with his run on DC Universe's Titans as Slade Wilson, a.ka. Deathstroke, for the show's 2019 second season. He's also been seen on recent TV runs on Ozark, NCIS: Los Angeles, Chicago P.D., Mozart in the Jungle, From Dusk Till Dawn: The Series, The Brink and Criminal Minds. However, movie buffs likely still best remember the actor from his powerful breakthrough performance—and that haunting final scene scream—in 1987's La Bamba as Ritchie Valens's half-brother, Bob Morales.
As things currently stand—in their state of being subject to abrupt changes—the Mission: Impossible franchise will return with adjusted release dates, starting with Mission: Impossible 7 on November 19, 2021, followed by Mission: Impossible 8 on November 4, 2022.