News
Edgar Wright's Last Night in Soho Moved to April 2021
Edgar Wright's new time traveling horror movie starring Anya Taylor-Joy and Thomasin McKenzie, Last Night in Soho, shifts release date to April 2021.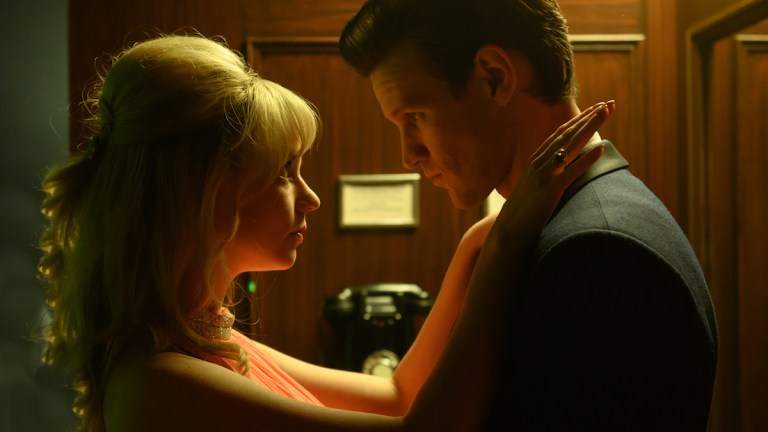 It appears we must wait a little longer to experience Edgar Wright's first serious foray into horror. Indeed, the genre hopping writer-director took to Twitter Tuesday to confirm Last Night in Soho is now slated for a release date in April 2021.
"Haunted by someone else's past, but we'll see you in the future," Wright began teasing the plot of the movie. "It's true. #LastNightinSoho is not quite finished yet due to Covid 19. But, I'm excited for you all to experience it, at a big screen near you, on April 23, 2021."
The news while not shocking is another unfortunate casualty to the coronavirus pandemic which continues to rage on around the globe. Focus Features had quietly moved the film off its original September 2020 release date earlier in the spring but had not placed it anywhere else on the release calendar until now. While sad news for fans eager to see the time-bending thriller, it is obviously prudent.
Last Night in Soho is an intriguing departure for Wright. Still primarily known for his satirical and slippery genre deconstructing comedies like Shaun of the Dead and Hot Fuzz, he's ventured into slightly more earnest work as of late, beginning with 2017's Baby Driver. For Last Night in Soho, Wright teamed with Krysty Wilson-Cairns, the screenwriter who just earned her first Oscar nomination for 1917 and is now slated to work on the new Star Wars movie. Her and Wright's original story for Soho remains shrouded in mystery, but we know it involves time travel and that the concept attracted a strong cast which includes Anya Taylor-Joy (The Witch, Emma.), Thomasin McKenzie (Jojo Rabbit), and Matt Smith (Doctor Who, The Crown).
The basic premise is that a young woman (McKenzie) who's passionate about fashion design becomes mysteriously able to time travel to London in the 1960s. There she meets the lounge singer who she's worshipped from afar (Taylor-Joy). Yet there is darkness lurking around the corners of even swinging London.
The filmmakers will likely remain somewhat cryptic about the project, but when we spoke with Taylor-Joy about Emma earlier this year, she did tease a few elements about Last Night in Soho.
"Sandy does her own rendition of a well-known song," Taylor-Joy said about her aspiring singer in the movie. She went on to add, "Something I really appreciate about Edgar is he's very single-minded and he gets lost in beats… and coming from a dance background myself, I sort of act in beats. So it's fun to be able to collaborate, because I feel like we had enough trust in each other, that he would play me a segment of the song and go, 'By this point you need to be over here.' And I would be able to choreograph a little bit of what I wanted to do and if he liked it, it's in the movie."
Hopefully the beat goes on, and stays, in April 2021.