News
Edgar Wright and Jane Goldman to Adapt The Chain
Edgar Wright has lined up his next movie alongside screenwriter Jane Goldman: they're adapting The Chain!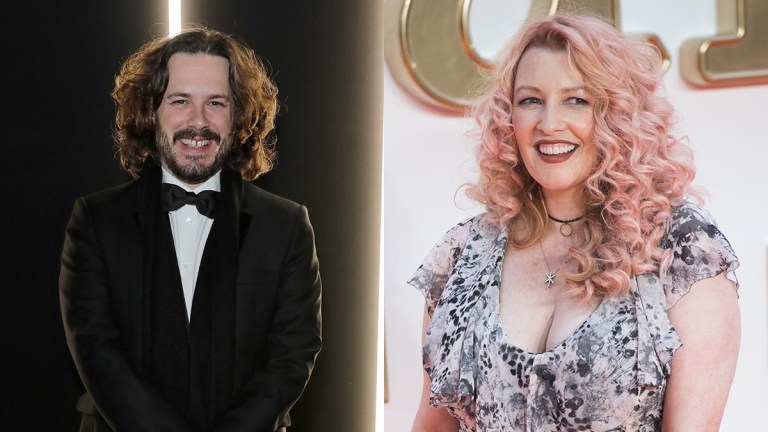 As Hollywood seems to be slowly waking back to life this summer while the coronavirus pandemic rages on, new projects are being lined up even as finished ones continue to be delayed. Look no further than Edgar Wright, whose next movie, the cryptic time travel chiller, Last Night in Soho, has been pushed from September to April 2021. Even so, he's worked out with Universal Pictures a new project that sounds incredibly intriguing: he's adapting Adrian McKinty's The Chain.
In a move that partners Wright for the first time with screenwriter Jane Goldman, the genre maestro who's worked on the screenplays for Stardust, Kick-Ass, X-Men: First Class, and Kingsman: The Secret Service, Universal announced Thursday (via Deadline) that they have secured the rights to The Chain.
That book, which debuted as a bestseller with critical raves last year, features a hell of a high-concept premise. In essence, it is about a chain letter, but one that makes good on its threats of bad luck if you do not forward. The story centers on a mother whose 11-year-old daughter is kidnapped. To get her back, she must in turn kidnap someone else's child and pass on what is a long chain of victimizing. The full synopsis for the novel is below (via Amazon).
It's something parents do every morning: Rachel Klein drops her daughter at the bus stop and heads into her day. But a cell phone call from an unknown number changes everything: it's a woman on the line, informing her that she has Kylie bound and gagged in her back seat, and the only way Rachel will see her again is to follow her instructions exactly: pay a ransom, and find another child to abduct. This is no ordinary kidnapping: the caller is a mother herself, whose son has been taken, and if Rachel doesn't do as she's told, the boy will die.

"You are not the first. And you will certainly not be the last." Rachel is now part of The Chain, an unending and ingenious scheme that turns victims into criminals — and is making someone else very rich in the process. The rules are simple, the moral challenges impossible; find the money fast, find your victim, and then commit a horrible act you'd have thought yourself incapable of just twenty-four hours ago.

But what the masterminds behind The Chain know is that parents will do anything for their children. It turns out that kidnapping is only the beginning.
The material seems like a departure for Wright, but then so has each of his past three movies, from Scott Pilgrim vs. the World to Baby Driver to Last Night in Soho. So seeing him stretch into what might be more of an action-thriller situation, and about the relationship of parents and children, should provide an interesting new angle on the filmmaker. And Goldman, who has often elevated the books and comics she's adapted in the past, collaborating with Wright sounds like a dream match.
The film is also being produced by Working Title's Erick Fellner and Tim Bevan, alongside Nira Park and Wright, and The Story Factory's Shane Salerno.