Features
Dune: Part 2 – Christopher Walken Is Perfect Choice for a God Emperor
Christopher Walken is confirmed to play Padishah Emperor Shaddam IV of House Corrino in Dune: Part Two!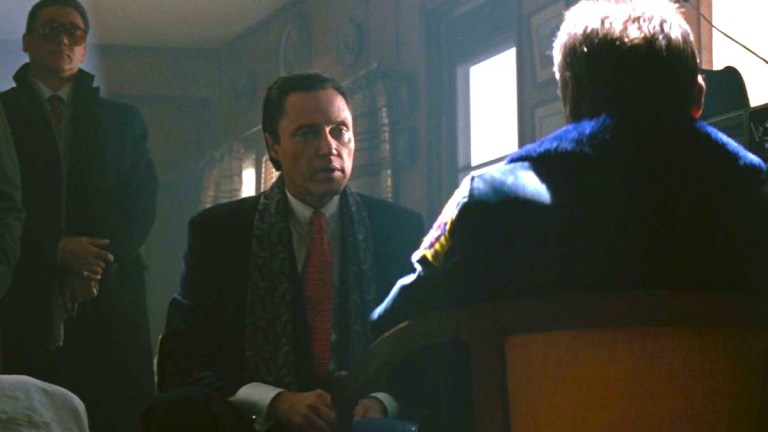 Continuing in the trend of the first Dune film from director Denis Villeneuve, the newcomers to the Dune: Part Two ensemble cast have been nothing but heavy-hitters: Florence Pugh as Princess Irulan; rising star Austin Butler as Feyd-Rautha (allegedly); and now the Grand Poobah of them all, Christopher Walken as Shaddam IV, head of House Corrino and Padishah Emperor of the Imperium!
It seems fitting.
The news, which comes out of Deadline ahead of the film's fall start date for principal photography, is in-keeping with a universe already populated with familiar faces after the first movie. In that 2021 picture, Timothée Chalamet led an all-star cast that included Rebecca Ferguson, Oscar Isaac, Jason Momoa, Josh Brolin, and Stellan Skarsgård. Even Gen-Z fan favorite Zendaya agreed to only show up for what amounted to an extended 10-minute cameo. Yet the casting of Walken in this role feels like a special get for the franchise and the building mystique around Dune in the pop culture consciousness.
Long an actor known for the eccentricity of his career choices as much as his talent, Walken broke out in the mainstream by stealing scenes in Annie Hall (1977) as Diane Keaton's mentally unstable brother, and then winning a Best Supporting Oscar actor in only his second leading theatrical role: as the mentally unstable Vietnam vet Nick in The Deer Hunter (1978). There's a range there! And he proved it again with a series of wildly differing casting choices that ranged from David Cronenberg's frosty Stephen King adaptation, The Dead Zone (1983), to an all-time high, scenery-chewing turn as a yuppie supervillain in the Roger Moore-era James Bond movie, A View to a Kill (1985).
Unfortunately, many younger moviegoers are likely unaware of those turns or really anything else he did from a career that spanned Batman Returns (1992) to The Country Bears (2002), with a Pulp Fiction (1994) cameo in-between. Now pushing 80, Walken might be best known to a whole generation for memes generated by his legendary hosting gigs on Saturday Night Live and chaotic dance movies in that one Fatboy Slim music video from 20 years ago. So now is the perfect time for Walken to remind folks that he's the kind of presence who can just ooze charisma and menace in a single scene, a la True Romance (1993), which is exactly what the Padishah Emperor calls for.
The ruler of the intergalactic galaxy of the future, Shaddam IV is a decadent and proudly powerful figure who was done a real disservice in the 1984 Dune movie directed by David Lynch. Despite his title, he is not quite evil incarnate like Emperor Palpatine in Return of the Jedi (which the Dune novel clearly inspired). Rather Shaddam IV is pride and countless generations of entitled privilege achieving its final form. As supremely arrogant as Skarsgård's Baron Vladimir Harkonnen is grotesque, this should be a brief but meaty role for an actor to exude a distinct type of strange malevolence. And few acting turns can be as strange as those from Walken when he's given the right material.
In the film, Walken will also play father to Princess Irulan (Pugh), the Bene Gesserit-trained royal heir to the Padishah Emperor and skilled courtier and historian with motives of her own. In the first Dune movie, Chalamet's Paul entertained the idea of demanding a royal marriage with Irulan to bind his house to the emperor's Corrino clan. However, he may face a different web of issues when he confronts the emperor and his daughter in-person. Keep in mind that the Baron Harkonnen also hopes to rival the emperor's power, not least of all by also seeking a marriage contract through Irulan.
As the biggest non-sequel of 2021, and a massive cultural hit despite premiering simultaneously on HBO Max, there's a lot of intrigue and excitement for Dune: Part Two. One might say fans have a fever, and the only prescription is more cowbell Christopher Walken.
Dune: Part Two opens only in theaters on Oct. 20, 2023.