News
Dune: Denis Villeneuve Says It's 'Sprint' to Finish Movie in Time
Denis Villeneuve reveals the coronavirus pandemic has seriously tightened the schedule for Dune ahead of its December release date.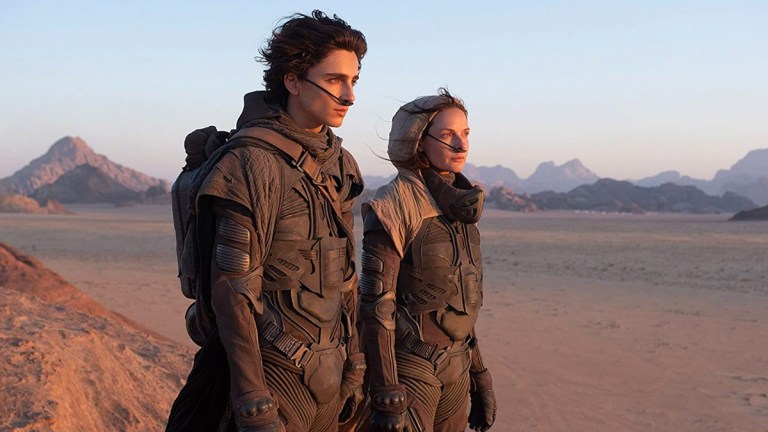 Denis Villeneuve is determined to finish Dune in time for its holiday season release. That doesn't appear to be an easy task in the midst of the coronavirus pandemic. Indeed, Villeneuve was quarantining from his Canadian home in Montreal when he revealed to the Shanghai International Film Festival (via IndieWire) how much pressure the pandemic has put on Dune, which only now in August is about to begin its reshoots—a fact star Rebecca Ferguson previously alluded to in a separate interview.
"I was planning to go back and shoot some elements later because I wanted to readjust the movie," Villeneuve said. "I needed time. At the time I didn't know that it would be a pandemic… as we were about to go back to do those elements. The impact was that it crushed my schedule right now. It will be a sprint to finish the movie on time right now, because we were allowed to go back to shoot those elements in a few weeks… it meant also that I have to finish some elements of the movie, like VFX and the editing, being in Montreal as my crew stayed in Los Angeles."
Villeneuve went on to add, ""As a director there are things that can be done remotely to deal with technology. The supervision of VFX with some equipment is easy to do from afar but, editing, for me, the big lesson from this is I thought it would be possible to edit at a distance, with my editor [Joe Walker] sharing equipment, being afar from [one another], but I realize how much editing is like playing music with someone, and you need to be in the same room. There's something about the interaction, human interaction, the spontaneity, the energy in the room. I really miss not being in the same room as my editor… it's very, very painful."
The crunch Villeneuve is reporting sounds familiar to the stories of many film productions, whether in post or during principal photography, that were paused or indefinitely delayed due to the coronavirus pandemic. While Dune is still scheduled by Warner Bros. to open on Dec. 18, 2020, many films also slated for this holiday season, such as Ridley Scott's The Last Duel, were forced to stop mid-filming due to the pandemic and have been delayed for as much as a year as a result. In the case of Scott's medieval dueling movie, it's now due out on Oct. 15, 2021.
Dune is expected to be the first part of Villeneuve's vision for bringing Frank Herbert's massive science fiction novel to the screen. Dividing the first book in Herbert's saga into several films, Villeneuve seeks to succeed where David Lynch failed in his 1984 film by bringing cinematic coherence to Herbert's sprawling epic about feudal families and intergalactic monopolies grappling for control of "spice," an extremely rare substance that extends human life and enhances psychic abilities. Mined from only one planet in the galaxy, it becomes a point of warring contention for all involved, including Paul Atreides (Timothée Chalamet), the young scion of a rich family.
The film also stars Oscar Isaac, Rebecca Ferguson, Zendaya, Josh Brolin, Jason Momoa, Stellan Skarsgard, and Javier Bardem. It is Villeneuve's third consecutive science fiction film after Arrival and Blade Runner 2049.