News
Doctor Strange in the Multiverse of Madness Disney+ Release Date: When You Can Watch the Movie Online
The latest Doctor Strange adventure enters our reality soon. Here's what you need to know.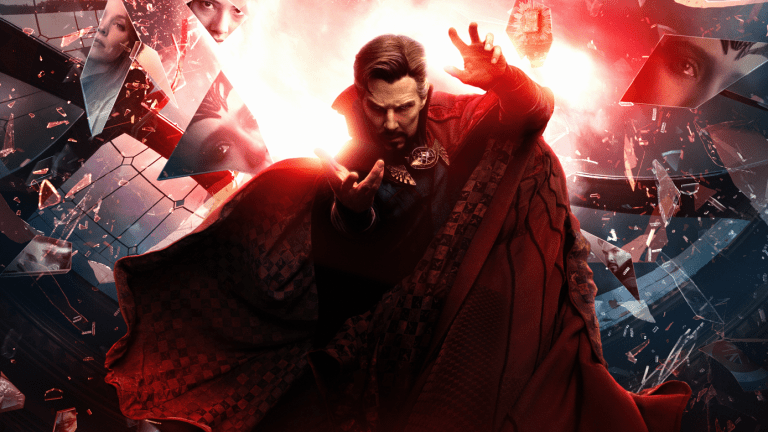 This post contains spoilers for DOCTOR STRANGE IN THE MULTIVERSE OF MADNESS.
In Doctor Strange in the Multiverse of Madness, the titular Marvel hero and newcomer America Chavez travel across multiple realities to prevent the Scarlet Witch from destroying alternate universes. Fortunately, you'll soon be able to watch the film without having to leave your couch. Disney will be bringing the latest Doctor Strange movie to Disney+ on June 22.
This announcement comes as the movie is still playing at many theaters, continuing its run as the highest-grossing movie of the year thus far. As of this writing, Multiverse of Madness has earned over $378 million in the US, putting it above even fellow superhero movies The Batman and Spider-Man: No Way Home (the latter released in December 2021).
Impressive as those numbers certainly are, the COVID-19 pandemic has discouraged some from heading out to theaters, even for a high-profile Marvel movie. However, they don't have to wait long for the movie to arrive on streaming services, where they can watch it in the safety of their homes. Like previous Marvel movies, Multiverse of Madness comes to Disney+ 47 days after its theatrical release on May 6, following the precedent set by Eternals and Shang-Chi and the Legend of the Ten Rings.
However, if viewers were hoping to get the movie via another streaming platform, as they did with the previous MCU film Spider-Man: No Way Home, they will be disappointed. The Spider-Man movies starring Tom Holland are created in cooperation with Sony, which means that they appear available for rental or purchase on Vudu and Amazon Prime long before they can be streamed on Disney+. Because Multiverse of Madness is solely a Marvel Studios production, it will stream exclusively on Disney+.
In a lot of ways, it makes narrative sense for Multiverse of Madness to be on Disney's streaming service. Although it does make a fleeting mention to No Way Home, in which Doctor Strange and multiverses played a central role, the movie operates more like a sequel to the Disney+ TV series WandaVision. In fact, fans may want to revisit that series before jumping into Multiverse of Madness.
Directed by Sam Raimi of the 2000's Spider-Man trilogy, Doctor Strange in the Multiverse of Madness is a madcap adventure that pits Stephen Strange against his one-time ally Wanda Maximoff. To stop Wanda, Strange calls upon familiar allies such as Sorcerer Supreme Wong and unfamiliar faces in the form of the Illuminati. As our own Don Kaye put it, the film has a "frantic, on-the-edge-of-losing-control feel that sends it careening toward its next set-piece while the rest of us catch up."
For some, that "on-the-edge-of-losing-control" feel came from the horror imagery, certainly the most striking yet seen in a Marvel movie. For parents worried about the movie scaring their children, the Disney+ option gives them a chance to hit fast-forward if things get too intense. Conversely, for those whose heads explode at the sight of on-screen carnage, streaming allows them to rewind and enjoy the movie's crazier moments. No matter how they plan to enjoy the movie, fans can watch and re-watch Doctor Strange in the Multiverse of Madness on Disney+ on June 22.