News
Screen Legend Olivia de Havilland Dies at 104
Gone with the Wind Star Olivia de Havilland was 19 when she was first paired with Errol Flynn.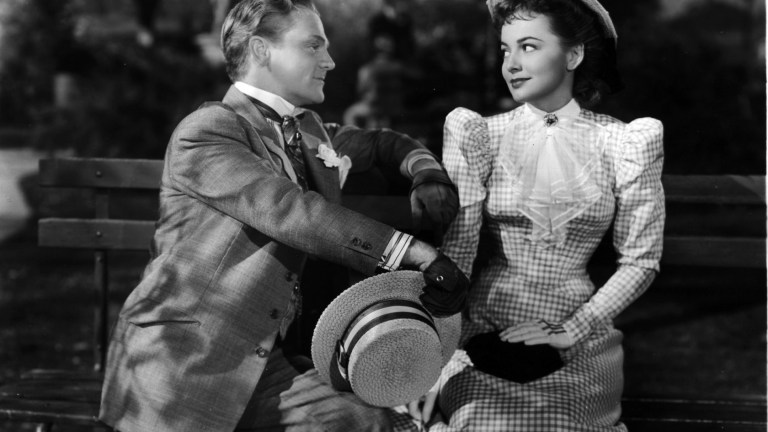 Olivia de Havilland, one of the last remaining actresses of Hollywood's Golden Age and the last surviving star of Gone With the Wind, died July 26 of natural causes at her residence in Paris, where she lived for more than six decades, according to Variety. De Havilland was 104.
De Havilland turned 104 on July 1. She was the older sister of Joan Fontaine, who died in 2013 at 96. The two Academy Award-winning actresses were estranged for most of their lives. Olivia Mary de Havilland was born in Tokyo on July 1, 1916. Her parents, Walter de Havilland, an English professor, and actress Lilian Fontaine, were British. De Havilland and her sister grew up in Saratoga, California, with their mother. Her father married the family's housekeeper and remained in Tokyo. De Havilland's first performance was in a school production of Alice in Wonderland.
She made her stage debut in Max Reinhardt's production of Shakespeare's A Midsummer Night's Dream. Cast as an understudy for Gloria Stuart's role of Hermia, she won the part when Stuart withdrew. Warner Bros. signed de Havilland after the play was produced at The Hollywood Bowl. The studio cast her in the 1935 film version of the play. Her most enduring screen appearances followed quickly.
De Havilland and Errol Flynn made eight movies together and are as bound to each other's motion picture iconography as Katharine Hepburn and Spencer Tracy, Humphrey Bogart and Lauren Bacall or Fred Astaire and Ginger Rogers, though they were never anything but professional. Their first pairing was the swashbuckling, star-making Captain Blood in 1935. De Havilland was 19 years old. They followed this with classics like The Adventures of Robin Hood, where she played Maid Marian, Raoul Walsh's The Charge of the Light Brigade, and the Western film Dodge City (1939). De Havilland had her first top billing in director Archie Mayo's 1937 comedy Call It a Day.
De Havilland was nominated for five Academy Awards in her career. The first was for her most remembered role, which was filmed at Metro-Goldwyn-Mayer. De Havilland played Melanie Hamilton Wilkes, Scarlett O'Hara's sister-in-law in the Civil War period epic, Gone with the Wind. De Havilland was nominated in the supporting actress category. The Oscar was won by co-star Hattie McDaniel, who played Mammy, the first African-American to win an Oscar. Gone with the Wind is currently under scrutiny over its racist portrayals, and was pulled from online streaming until a disclaimer could be added.
When de Havilland returned to Warner Bros., she was cast in The Private Lives of Elizabeth and Essex. Though it would again pair her in a supporting role with Flynn, the star of the movie was Bette Davis as the Queen. De Havilland played the queen's lady-in-waiting. De Havilland began rejecting films and getting suspensions from Warner Bros. She did have a trio of hit films beginning with Raoul Walsh's 1941 romantic comedy The Strawberry Blonde, which starred James Cagney.
De Havilland was nominated for her second best actress Oscar for the 1941 Paramount film Hold Back the Dawn, which starred Charles Boyer. She lost to her sister who won for her role in Alfred Hitchcock's Suspicion (1941). When de Havilland's seven-year contract expired, Warner Bros. added 25 weeks to it as a penalty for the roles she turned down. De Havilland sued and won in a landmark 1945 ruling which is known as the "de Havilland law." The verdict freed de Havilland from her contract and ruled that actors would no longer be tied to specific studios.
Even though she initially worked to help the studios in the Communist witch hunt, de Havilland was called to testify before the House Committee on Un-American Activities in 1958 because of her liberal activism. More recently de Havilland sued the makers of the FX series Feud: Bette and Joan. Catherine Zeta-Jones played de Havilland in the series. The suit claimed her depiction on the eight-part miniseries was illegally used.
De Havilland won her first Academy Award for her role in 1946's To Each His Own. She won her second in 1949, for The Heiress. In between, she created a moving and wrenching portrayal of an inmate at a mental institution in the 1948 issue film, The Snake Pit. 
De Havilland moved to France in April 1953 at the invitation of the French government. In those years, she acted in Terence Young's period drama That Lady (1955), Not as a Stranger (1955), The Ambassador's Daughter (1956). She also appeared in Michael Curtiz's Western drama The Proud Rebel (1958). She played a middle-class American tourist in Guy Green's 1962 film adaptation of Elizabeth Spencer's novel Light in the Piazza, which was filmed in Florence and Rome, and starred with Rossano Brazzi.
Also in 1962, de Havilland played opposite Henry Fonda Garson Kanin's stage play A Gift of Time at the Ethel Barrymore Theatre on Broadway. In 1964, de Havilland played in Walter Grauman's psychological drama Lady in a Cage, and Robert Aldrich's suspenseful cult classic Hush…Hush, Sweet Charlotte with Bette Davis. Her last feature film was The Fifth Musketeer (1979).
De Havilland moved to television in director Sam Peckinpah's movie Noon Wine (1966) for ABC. She starred in her first television film, The Screaming Woman, in 1972. She also appeared in ABC's miniseries Roots: The Next Generations (1979). She also appeared in the Agatha Christie television film Murder Is Easy (1982), The Royal Romance of Charles and Diana (1982), the ABC miniseries North and South, Book II (1986). She won a Golden Globe for her supporting role in the television film Anastasia: The Mystery of Anna (1986). Her most recent role was the 1988 television movie The Woman He Loved.
De Havilland received the National Medal of Arts on Nov. 17, 2008. At 101, she became the oldest woman to be appointed Dame Commander of the Order of the British Empire in 2017.
De Havilland was married to author Marcus Goodrich. Their son Benjamin died of heart disease brought on by Hodgkin's disease treatments. Goodrich died weeks after his son. She was married to journalist Peter Galante from 1955 to 1979. They had a daughter named Gisèle.