News
Dear Evan Hansen: Internet Reacts to Hollywood Treatment
The internet has turned its meme power on the trailer for Dear Evan Hansen, and its casting of Ben Platt as a teen.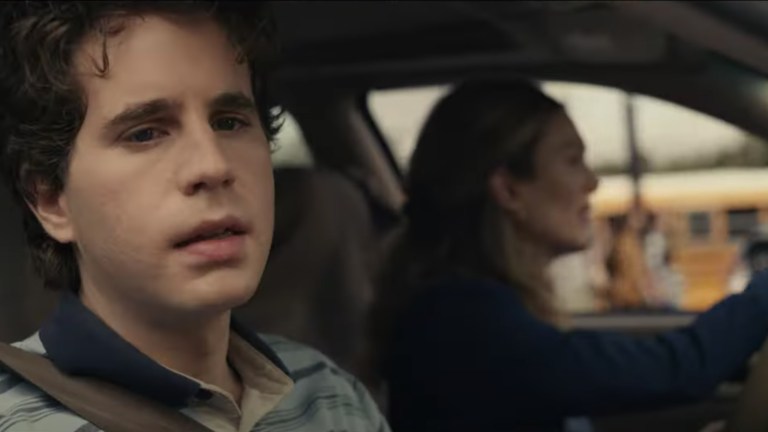 Universal Pictures just released the first trailer for its movie adaptation of Tony-winning musical Dear Evan Hansen, and the internet is having a field day over the casting of 27-year-old Ben Platt in the title role of teenager Evan Hansen. Platt, who won a Tony for his performance in the stage musical that features music and lyrics from La La Land's Benj Pasek and Justin Paul, played the role on stage for two years on and off, from the original "readings" of the work-in-progress musical back in 2014 through the D.C. workshop run in 2015 to Dear Evan Hansen's Off-Broadway and then Broadway debuts in 2016. His final stage performance was on November 19, 2017, and he was already pushing the audience's ability to suspend disbelief that a fully grown man is a teen kid. That was almost four years ago, and on stage. Now, Platt is in the unforgiving light of the cinematic close-up, and he is quite obviously not a teenaged boy. The internet… has responded with some truly stellar memes.
Honestly, I don't have so much of a problem with the casting of Platt. (I watch The CW.) He was amazing in the role on stage, and he certainly knows the character inside and out at this point. What I think is disappointing about the casting is that it implies a lack of ambition when it comes to this adaptation, helmed by directed by The Perks of Being a Wallflower's Stephen Chbosky, in general. One of the greatest elements of the stage musical was the way it used its set to depict social media. As Evan sings and the video of his speech goes viral, we see the internet deciphering it, responding, and spreading. It's a visual, visceral experience, and the kind of depiction of modern social media life that mainstream media—from the stage musical to the movie screen—doesn't tend to get right. We're often left with some uninspiring shots of phones in people's hands, which does not really replicate the immersive experience of social media. (This is why people freaked out about Sherlock, which pioneered a visual social media language—or at least texting and Google searching.)
Dear Evan Hansen's stage version did this incredibly well, too. The movie adaptation, on the other hand, doesn't seem interested in trying to replicate that experience for the cinematic experience in any real way. Visually, from the representation of social media to the way Evan's everyday experience is shot, looks incredibly straight-forward, and that feels like a missed opportunity. Maybe, when producing a movie musical for an American public that is still somewhat averse to movie musicals, it's the smart decision to play it safe here. But it's the boring one too.
The Dear Evan Hansen movie is scheduled to be released on September 24, 2021.