News
Captain America And Other Avengers Honor Real-Life Hero
Chris Evans, Tom Holland and other superhero actors reached out to a little boy who saved his sister's life.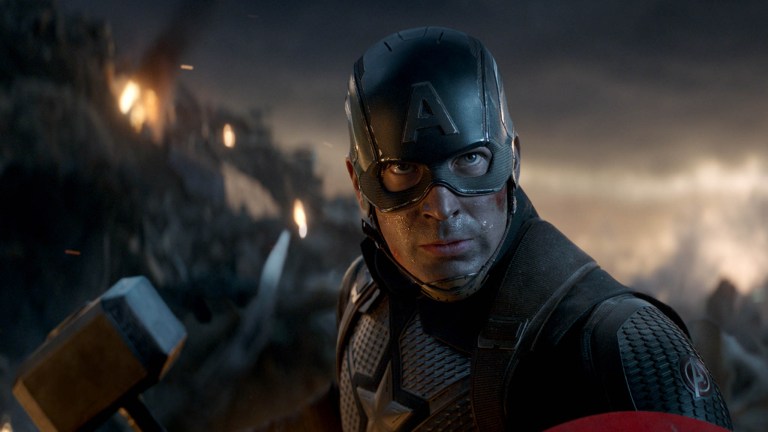 Captain America — otherwise known as Chris Evans — and other members of the Avengers, along with other actors who have spent time in the superhero genre, took time out this week to pay tribute to a real-life hero.
That hero is six-year-old Bridger Walker of Cheyenne, Wyoming, and according to an Instagram post by his aunt (via Deadline), little Bridger — who's apparently a huge Cap fan — saved his four-year-old sister's life on July 9 when he put himself between her and a charging dog.
Bridger sustained several bites on his face and head before he got himself and his sister out of danger, with his injuries requiring two hours of surgery and some 90 stitches. Bridger's aunt Nicole quoted the brave little boy as saying, "If someone had to die, I thought it should be me."
Bridger's aunt tagged a number of Marvel actors on her post, including Evans, Holland, Mark Ruffalo, Robert Downey Jr., Chris Hemsworth, Chris Pratt, Tom Hiddleston, Chadwick Boseman and Vin Diesel.  
At press time, Evans, Ruffalo, Holland and Brie Larson — along with Hugh Jackman (Wolverine), the Russo brothers, and DC actors Zachary Levi (Shazam!), Robbie Amell (The Flash) and Anne Hathaway (The Dark Knight Rises) — have all reached out to Bridger in response.
Perhaps the best was this video message from Evans, who promised to send Bridger a real Captain America shield as a gift:
Meanwhile, Anne Hathaway wrote, "I'm not an Avenger, but I know a superhero when I see one. I can only hope I'm half as brave in my life as you are in yours, Bridger. Wishing you an easeful recovery, and many cool looking rocks. Hey @markruffalo, do you need a teammate??"
Ruffalo posted the following message to Bridger:
"Dear Bridger, I just read about what happened to you and I wanted to reach out to say this… People who put the well beings of others in front of themselves are the most heroic and thoughtful people I know. I truly respect and admire your courage and your heart. Real courage isn't dominating people or fighting against people or walking around like a tough guy. Real courage is knowing what is right to do and doing it even when it might end up hurting you somehow. You are more of man than many, many I have seen or known. With Admiration… Mark Ruffalo (Bruce Banner/Hulk/Professor)"
You can read the original post from Bridger's aunt here, and we should warn you that it contains some graphic photos of the little boy's injuries.
It's always great to see the actors from superhero films step up in a situation like this, even just to provide a kind word or encouragement. Children look up to these heroes, and it warms the heart that someone like Evans — who finished out his run as Cap last year — embraces that long after he's put down the shield himself. He, Holland, Pratt, RDJ and others have visited kids in the hospital over the years as well — sometimes in full costume — and we can only guess what that kind of support means to children whose very futures are often uncertain.
But most importantly, let's give it up for Bridger Walker. He put himself fearlessly in harm's way to save his sister, and that does make him an incredible human being as well as a true superhero. As Iron Man once told Spider-Man, "Kid, you're an Avenger now."