News
Watch Brie Larson's First Day as Captain Marvel
The Russo brothers just shared a new behind-the-scenes Avengers: Endgame video of Brie Larson's very first day as Captain Marvel.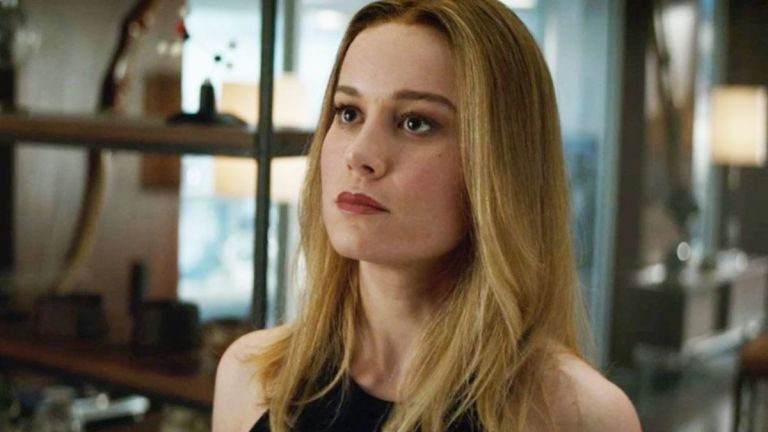 It's hard to imagine what Brie Larson's first day of filming as Carol Danvers, aka Captain Marvel might have been like—and now we don't have to. During the Avengers: Endgame quarantine watch party that directors Joe and Anthony Russo hosted on Twitter last night in celebration of the one-year anniversary of the film debuting in theaters, the filmmakers shared some incredible behind-the-scenes snapshots and videos from the making of the movie. One of the best? A video of Larson's first day on set as Captain Marvel.
The video is a particularly interesting one because this isn't just the first time Larson was appearing in an Avengers movie as Captain Marvel; it was the first time she was appearing as Captain Marvel ever.
As Avengers: Infinity War and Avengers: Endgame were filmed together, Larson actually filmed Endgame before she filmed her standalone debut as the superhero in Captain Marvel. So, while we all got to meet and hang with Carol in Captain Marvel prior to seeing her join the team in Endgame, Larson did not get that experience under her belt before joining the expansive cast of characters for the massive superhero team-up film. And, on a character level, she had to portray Carol Danvers without totally knowing what her origin story would end up looking like. It makes her performance in the film that much more impressive.
The video the Russo brothers share show Larson on set with Scarlett Johansson (Black Widow) and Chris Evans (Captain America). They are on the set of the Benatar, aka the Guardians of the Galaxy's spaceship that the Avengers borrow to get some stuff done in Endgame.
"This was @brielarson's first day ever as Captain Marvel… And here's a quick video of her greeting the cast for the first time," the Russo brothers tweeted Monday during the watch party.
In the video, we see Larson give Johansson a hug, which is very sweet, especially considering we don't get to see their two characters interact nearly enough in Endgame. (This movie had a lot to get done.) Check it out…
The Russo brothers shared a ton of behind-the-scenes goodies (seriously, can we get some kind of epic MCU behind-the-scenes documentary series at some point, Disney?) that include Evans' last day on set as Captain America and Robert Downey Jr.'s last day on set as Iron Man. It's well worth heading over to Twitter and checking out the #AvengersAssemble hashtag for more behind-the-scenes insights into the making of this epic film—just maybe bring some tissues.