Features
Best Korean Horror Movies
Spooky season goes international. Here are some of the best Korean horror movies to watch for Halloween.
If you keep your spooky season watches within the bounds of America and the U.K., then you're missing out. Some of the scariest horror films are international. Korean pop culture has been in the news lately for the success of social horror Squid Game, but the country's cinema has been effectively creeping us out for decades. From the monster madness of Bong Joon-ho's The Host to the unforgettably horrific ending of Park Chan-wook's Oldboy, here are some of the Korean horror movies you should check out this Halloween season.
The Housemaid (1960)
Considered one of the best Korean films of all time, it's difficult to overstate the influence The Housemaid has had on generations of Korean and international filmmakers—this includes Bong Joon-ho, whose Oscar-winning Parasite was inspired by this iconic 1960s black-and-white domestic melodrama.
The Housemaid tells the story of Kim Dong-sik (Kim Jin-kyu), a piano teacher who gives lessons to young women working at a local factory. When Kim's family decides to hire one of those women to help with the housework while Mrs. Kim (Ju Jeung-ryu), who also works, is pregnant, a housemaid (Ko Seon-ae) enters the home, setting them all on a claustrophobic path to destruction. The melodrama is horrifying and riveting, giving contemporary viewers some insight into filmmaker's Kim Ki-young's perspective on post-war Korea, including the dangers of urban class ascendancy and sexually promiscuous women. Come for the rat poison, stay for the unexpected fourth wall break that brings the film to a close. – KB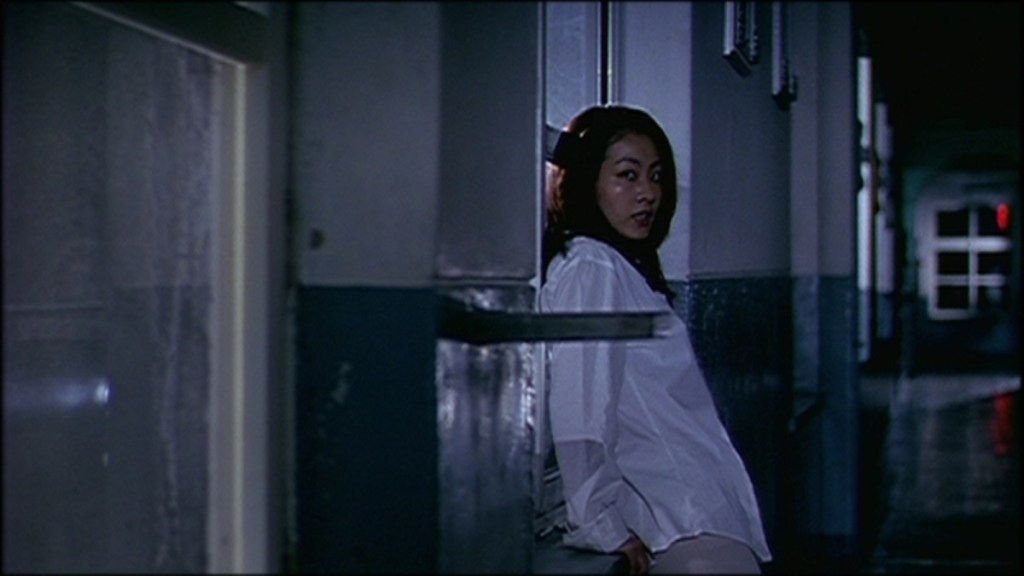 Whispering Corridors (1998)
Whispering Corridors, which came out in the cinematic era following the end of Korea's military dictatorship in 1987, is one of those movies that is so much better than it probably needed to be. One of the pioneers of the K-horror genre, this ghost-horror story utilizes some clever, genre-influencing editing and its criticism of the Korean education system to stretch its $600,000 budget so very far. Set at an all-girls school beset by a series of mysterious deaths, the central mystery is not a particularly surprising one, but that doesn't really matter, as the story grounds itself in the exploration of grief and pain that comes from real-world bullying and abuse. Whispering Horrors would go on to launch an entire franchise, including 2021's The Humming, which means if you like this one, there are more Ghost School stories for you to enjoy. – KB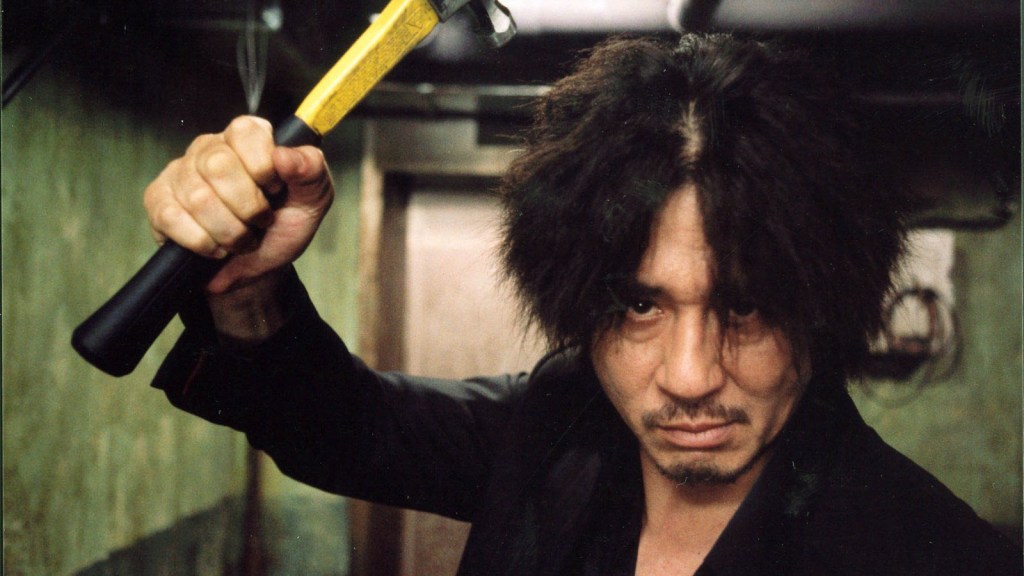 Oldboy (2003)
Sometimes it's tough to know where to hit Park Chan-wook's Oldboy when you're throwing genre darts at it, as so much of the film plays as a neo-noir action thriller. But for audiences who have already witnessed its "memorable" ending (replace "memorable" with the word "eurghhhh" as needed) a horror stamp seems pretty damn fitting. In that way, it follows in the footsteps of Takashi Miike's deceptive 1999 flick Audition.
The movie follows Oh Dae-su, who has been imprisoned in a cell that looks a lot like your standard hotel room for well over a decade without knowing who the fuck put him there or why. Eventually tasting freedom, Dae-su still finds himself trapped in a web of ultraviolence and intrigue that is gently offset by his burgeoning romance with a pretty sushi chef called Mi-do.
The horror genre is often overflowing with trashy, forgettable movies (there's nothing wrong with that, we love trashy, forgettable horror movies) but there's a reason 2004 Cannes Film Festival Jury President Quentin Tarantino fell over himself to heap praise on Oldboy when it won the Grand Prix that year: you will never, ever forget it. – KH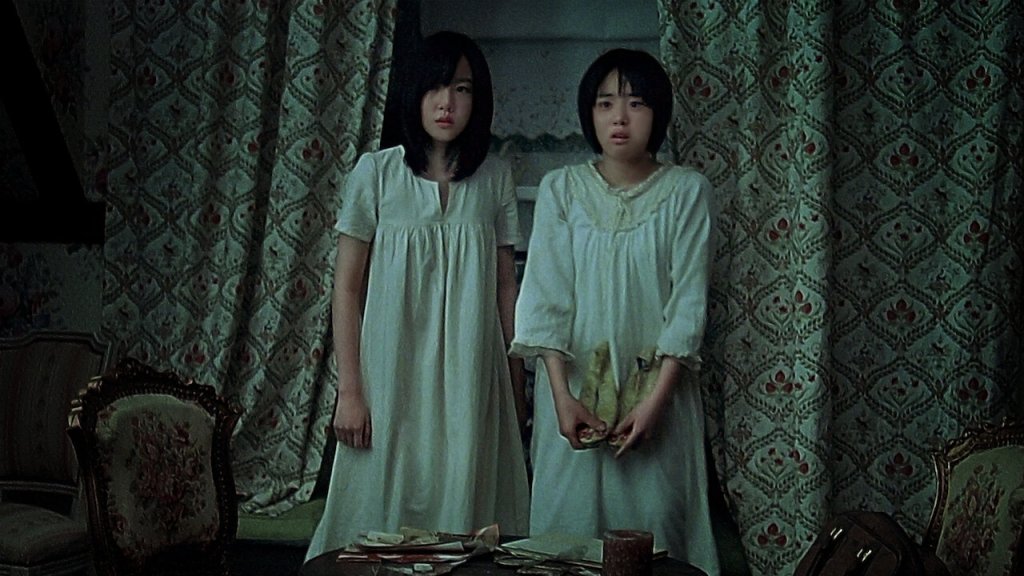 A Tale of Two Sisters (2003)
Loosely based on the popular Korean fairy tale "Janghwa Hongryeon jeon", A Tale of Two Sisters is a psychological horror movie with more twists and turns than your average genre entry, as a young girl recently released from a mental institution returns home with her sister only to be drawn into a series of deeply disturbing events that culminate in bloodshed when a barrage of shocking family secrets from the past are uncovered.
The film has been one of many stand-out offerings from South Korean director and screenwriter Kim Jee-woon, who would later bring us A Bittersweet Life, The Good, The Bad, The Weird, and I Saw the Devil. It would go on to be remade for western audiences by Dreamworks, manifesting as a hugely inferior horror flick called The Uninvited in 2009. Throw the original on when you're at home alone in the dark – it's fair to say you'll never forget the experience or casually look under a kitchen sink with zero trepidation ever again. – KH
The Host (2006)
Back in 2006, The Host unexpectedly smashed its way onto countless Best Of Year lists, marking the next phase of Bong Joon-ho's rise to world domination after his 2003 crime thriller Memories of Murder had already achieved cult status outside of South Korea. He would later famously acquire a Best Picture Oscar for his 2019 masterpiece, Parasite.
In The Host, an American military pathologist orders his Korean assistant to dump chemicals into the Han River, setting in motion a chain of events that eventually lead to a mutated fish monster emerging from the water and snacking on the locals. When the ravenous creature abducts his daughter, vendor Park Gang-du (Song Kang-ho) and his family decide to get her back and stop the monster's reign of terror.
The Host is a fascinating, tonally wild movie that usurps genre expectations until its last moments. You'll be left with a sinking feeling that some monsters may never be caught. – KH
Thirst (2009)
Park Chan-wook's take on the vampire genre is a loose adaptation of Zola's Thérèse Raquin which also has quite a bit in common with the recent Netflix series Midnight Mass – how's that for 'elevated horror'? Director Park regular Song Kang-ho plays priest Sang-hyun who after volunteering for a vaccination trial is killed and then revived with vampire blood.
Suddenly finding himself lusting for human blood and aslo sex, he begins an affair with the wife of a childhood friend which quickly turns dangerous for them both. Thirst is a sumptuous, sexy, romantic epic, peppered with director Park's dark sense of humour. It's gorgeous and gory and more than a little tragic – a must watch for vampire fans. – RF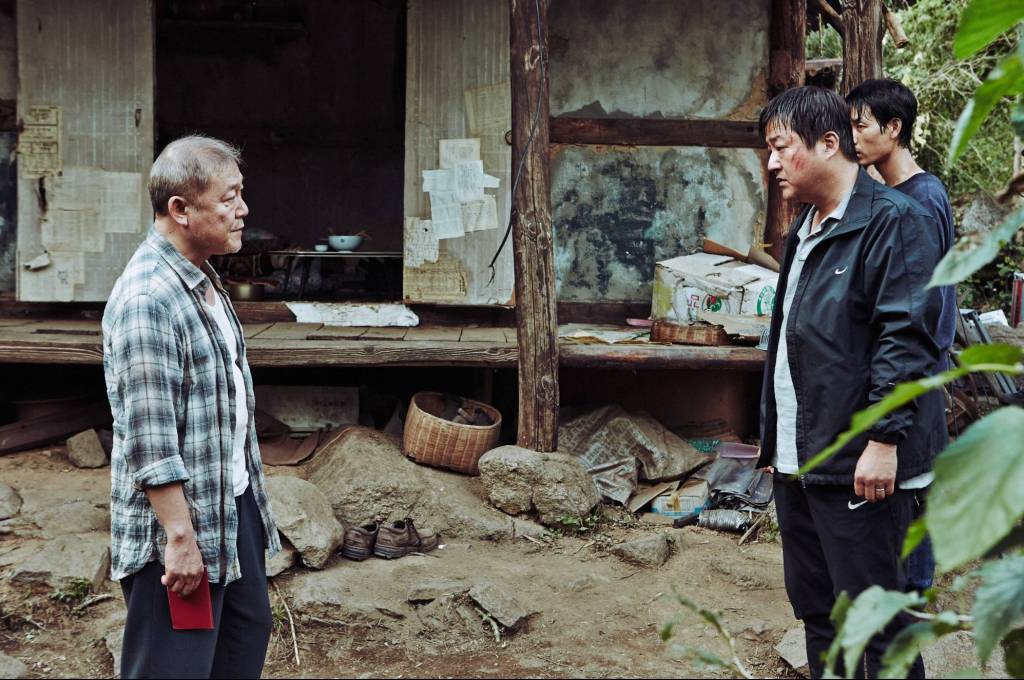 The Wailing (2016)
The Wailing is an odd movie. At 156 minutes it's loooong for a horror movie, but rightly so. After all what begins as a cop thriller soon turns into a ghost story and a zombie movie with demonic possessions and small town paranoia, creepy kids, murderous family members, paranoia, superstition, shamanism… all sorts. Though there is a lot going on in The Wailing it is surprisingly tonally consistent and genuinely unsettling, keeping you on your toes right up to the devastating final moments.
The film sees the arrival of a Japanese stranger into a small South Korean village. Not long after his arrival villagers start showing symptoms of a strange infection which eventually compels them to kill their families. Cops investigating one such set of murders meet a strange woman who says the stranger is responsible for the outbreak. When one of the cops finds an artefact belonging to his daughter at the stranger's house he must solve the mystery before his daughter becomes the next victim. Strange, unnerving and leading you down a rabbit hole this is unique horror which fully deserves the acclaim it gained at release. – RF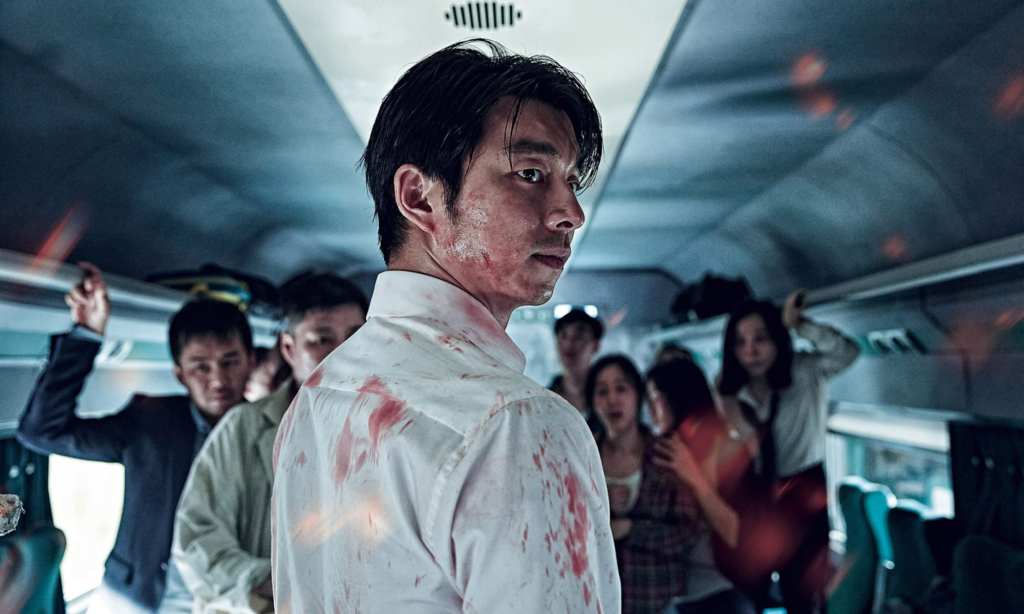 Train to Busan (2016)
One of the better known Korean horror flicks, zombie drama Train to Busan made international waves when it premiered in 2016, and for good reason. The action horror was the most exciting and emotionally engaging the zombie drama had been in a long time—World War Z wishes it could be this movie. The zombies in the film are properly scary: a rabid force of nature. Those infected turn fast, and don't get any slower in their changed form, making for a literal race to presumed safety for the characters who happened to be on this train.
Train to Busan follows fund manager and dead beat dad Seo Seok-woo (Squid Game's Gong Yoo!) as he and his daughter try to escape the zombie apocalypse on a high-speed bullet train bound for Busan from Seoul. Busan, the second-largest city in Korea, has cultural significance, as it was one of only two cities (along with Daegu) not captured by the North Korean army within the first three months of the Korean war. Because of this, refugees fled to the city, which also served as a temporary capital of the Republic of Korea. Here, Busan serves a similar purpose, as the peninsula is overrun by the zombie infection, from north to south.
Train to Busan would spur a not-as-good standalone sequel, Peninsula, but fans of the original film have Hellbound—a supernatural horror series from Train to Busan writer-director Yeon Sang-ho, out on Netflix in November—to look forward to. In the meantime, if you're a fan of the zombie genre and haven't seen Train to Busan, don't walk, run (because these zombies are very fast) to a nearby streaming service. – KB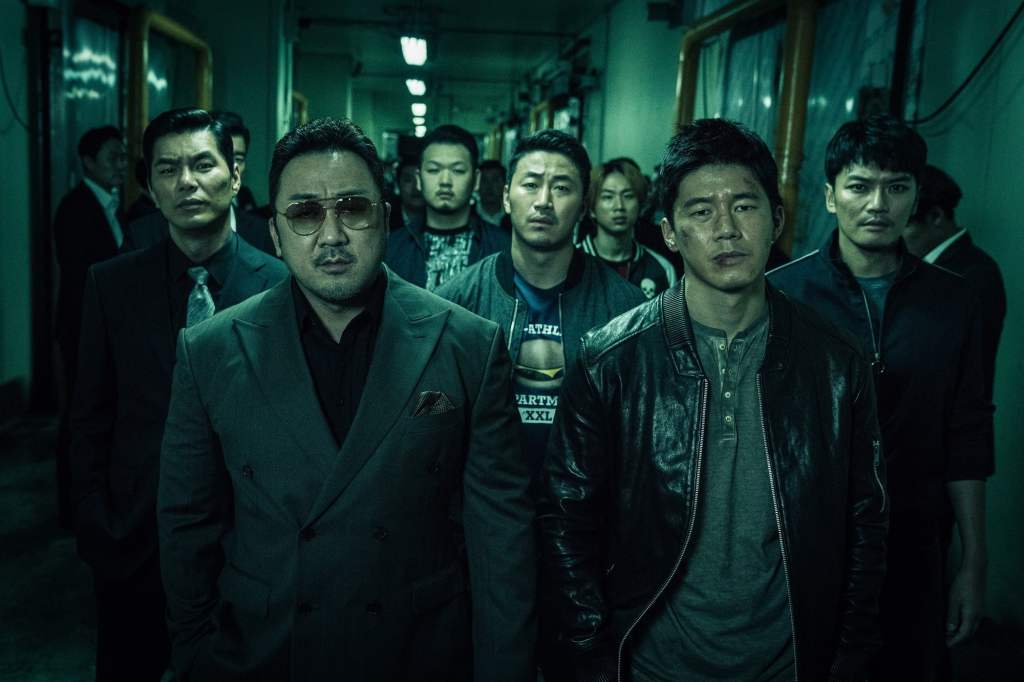 The Gangster, the Cop, the Devil (2019)
An excellent choice for those of you who like your gory movies wayyyy more action-packed, Lee Won-tae's The Gangster, the Cop, the Devil has the skills (and thrills) to pay the bills.
The critically acclaimed film tells the story of three men whose lives are set on a collision course after two of them become obsessed with eliminating the third – a twisted serial killer already responsible for a handful of local slayings. Gangster Jang Dong-soo (Eternals star Ma Dong-seok) has already had a brutal run-in with the killer that has been dismissed as a rival gang attack, but he's quickly convinced by rookie cop Jung Tae-suk (Kim Mu-yeol) that he's just the latest in a long line of intended victims.
The duo agree to team up and combine their efforts to hunt down the murderer, but it's a partnership that keeps violently disintegrating because they're both so determined to stick to their own plans of attack: the gangster wants to destroy the killer with his bare hands, while the cop just wants to lock him up and get a promotion.

The Gangster, the Cop, the Devil is guaranteed to keep you on the edge of your seat as allegiances sway, but if there's one thing you'll be all-in on, it's that the vicious Devil of the piece must be stopped one way or another. – KH