Features
Battle to Save TCM Reminds the Movie Business That It Isn't All Just About Content
As Warner Bros. Discovery walks back (some) of their drastic cuts at Turner Classic Movies, the industry is reminded that not everything they do is simply "content."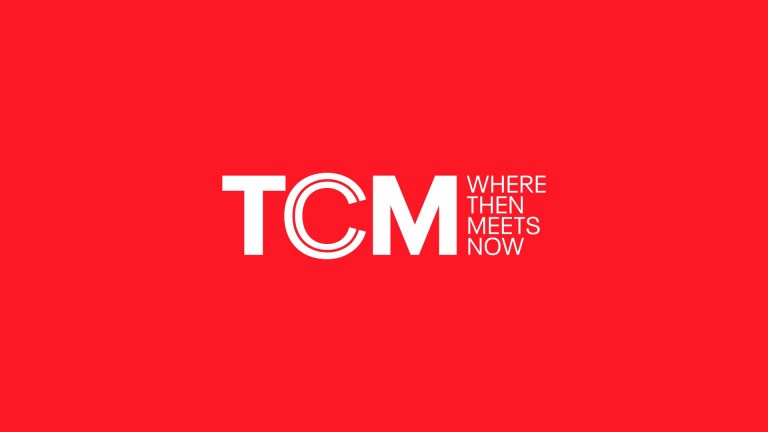 David Zaslav has at last made a good decision with regards to the film history he acquired more than a year ago via the creation of Warner Bros. Discovery. The fact that Steven Spielberg, Martin Scorsese, and Paul Thomas Anderson were metaphorically leaning over his shoulder is probably not a coincidence. However he got there though, it seems the small but indispensable cable network that is Turner Classic Movies has been spared a total ransacking by its new corporate owners.
The news became official Wednesday afternoon with the announcement that rather than staying totally under the control of WBD TV Networks, creative decisions regarding the classic cinema network will now fall under the oversight of Warner Bros. Pictures bosses Michael De Luca and Pamela Abdy (WBD TV will still control TCM's budget). Further, after being ousted just last week from TCM by WBD's cable network C-Suite, longtime chief TCM programmer, Charles Tabesh, will return to the network as a programmer and tastemaker. The announcement additionally included a joint statement from Spielberg, Scorsese, and Anderson, who confirmed they will play a hand in preserving the TCM brand going forward by saying, "This unique arrangement, initiated by David Zaslav, reflects his commitment to honoring the TCM legacy while also involving us on curation and programming."
This all amounts to a remarkable public pivot by a media company CEO who has spent much of the last year happily breaking taboos and norms in the movie industry. Under Zaslav's command, Warner Bros. Pictures infamously shelved a nearly finished film Batgirl in a vault deep within Burbank, essentially erasing hundreds of people's work for a tax write-off. Warner Bros. Discovery has also had little qualms about attempting to change the culture at various other legacy media it inherited, including CNN and HBO, the latter of which was erased from the branding of the HBO Max streaming service last month because (as the new corporate logic went) HBO's public image was too high-brow for the type of content that now dominates the renamed "Max" app.
Still, the gutting of TCM last week felt like a particularly stunning development, not least of all because Zaslav reassured popular TCM hosts, including Ben Mankiewicz and Dave Karger, at the beginning of this year that the network would be fine. In retrospect, one might wonder if those promises were intended to shape the press the TCM hosts were about to do with EW.
By all accounts, Turner Classic Movies is a tiny part of Warner Bros. Discovery's business, but it's remained a profitable one even as the tides around linear cable television continue to recede. More importantly, the network has continued to play a vital role in not only preserving film history but popularizing it with subsequent generations.
The origin of TCM itself lies in a different era of corporate deals and under-appreciated "content." When Ted Turner briefly bought MGM in 1986, he quickly realized he didn't want to be in the moviemaking business, but he saw infinite value in MGM's classic film library, which dominated Hollywood during the American movie industry's golden age between the 1930s and '50s. Turner sold the studio less than a year after he bought it, but kept the film library for his nascent Turner Broadcasting System. Soon thereafter he even added RKO Pictures' library to his treasure chest.
It was eventually partnering with the likes of film historian and journalist Robert Osborne, who became the first TCM host, which paved the way for creating a cable network in the 1990s that made it not only a business priority but a mission statement to spotlight the classic libraries of MGM, RKO, and all the other studios that were neglecting the value or interest in their film libraries. TCM's own library only exponentially expanded after TimeWarner acquired Turner, thereby combining WB's film library with MGM's.
Personally, I can say that in my household, TCM was ubiquitous. With perhaps the exception of wherever Duke basketball might be playing that night, there was never a more beloved channel playing on the family television. As was the case for millions of young, burgeoning millennial and Gen-Z movie lovers, TCM acted as a gateway to film history and a true appreciation for classic storytelling. For nearly 30 years, it made the past accessible and engaging, for both young and old moviegoers.
As Scorsese once noted to the LA Times, "[TCM] gives me something to turn to, to bounce off of, to rest in, to reinvigorate my thinking—just glancing at some image or combination of images at a certain moment. It's more like a presence in the room, a reminder of film history as a living, ongoing entity."
A large aspect of that wasn't just the fact it played old movies though; it was the care and curation applied by programmers like Tabesh, as well as the expertise and passion brought on by hosts such as Osborne, and later Mankiewicz, Karger, Alicia Malone, Jacqueline Stewart, Bill Hader, and more. The best of the network's talent could always add fresh perspective via freshly recorded intros and outros which played before and after each film. This is what makes TCM still far more appealing and educational to cinephiles than just a block of streaming content to scroll through.
Which is why the behind-the-scenes stories that have emerged in the last week over the evisceration of TCM have been so shocking. They're also quite illuminating about the current moment in modern media corporate logic. For instance, it came out that the TCM hosts had to personally push back against WBD when the corporate owners attempted to kill "outros" under the rationale that few viewers would care or notice.
Furthermore, it's been reported WBD executives saw little need to tape different intros and outros for the same films. This would seem to suggest they hoped to apply to TCM the same business strategy which allows the Discovery Channel and TLC to saturate viewers with reruns of the same reality TV shows again and again. It might also explain the choice to fire TCM programmers, including Tabesh.
Ultimately, however, it contributes to the perception that there is a fundamental misunderstanding of what TCM is under WBD's stewardship. TCM is more than a brand, or another fading linear cable channel; it is a collection of passionate individuals whose knowledge, talent, and expertise have enriched an appreciation for film history in the U.S.—and, crucially, among the exact kind of filmmakers Zaslav wants to do business with.
Another way to look at it is that a few years after WarnerMedia (which predated Zaslav and Warner Bros. Discovery's involvement) alienated Christopher Nolan from his Warner Bros. home by unilaterally releasing their entire 2021 film slate on HBO Max without any communication with the filmmakers that were affected, it's a bad idea to claim you are still a filmmaker-friendly studio and then horrify many of the most powerful directors, actors, and filmmakers in the business.
Spielberg, Scorsese, and Anderson made headlines (and now substantive change) when they jointly announced an abject revulsion to the idea of TCM being decimated, and then personally reached out to Zaslav, which has apparently culminated in today's announcement of their involvement with TCM now being shepherded by executives at Warner Bros. Pictures who have an actual appreciation of the film history at their studio.
However, it led to an outpouring of protest throughout the industry, in public and private. Ryan Reynolds, for one, tweeted, "Turner Classic Movies has been a fixture in my life for as long as I can remember. It's a holy corner of film history—-and a living, breathing library for an entire art form. Please don't fuck with [it]."
The irony of all this is that TCM was not a sinking ship. It pulled its weight as a cable network. But in an effort to supposedly maximize profit and efficiency in WBD's cable divisions, the company created a publicity crisis for itself among the filmmakers it most eagerly wants to work with and win back after the tumult of the previous regime's decisions.
The film business is about making money, yes, but it is also about a collection of relationships and shared interests that are theoretically connected by a love for the art form. Over the last three decades, TCM has made itself one of the last great bastions for protecting that art form and passing it down to future generations. To "fuck with it," as Reynolds said, is to actually antagonize the people in the business who do love it for more than just the dollar and cents.
As journalist and author Mark Harris tweeted last week about the TCM firings, "TCM isn't just a library, it's a small, intense, and exceptional talent pool. It isn't defined simply by its content, but by the people who create and nurture it. That is true of all great brands."
Zaslav didn't just buy content and a collection of intellectual properties for streaming services and theatrical superhero movies; he bought into a century of film history, talent, and cinematic art—and decades of that same type of innovation on the television side with HBO, for that matter. Yet, somehow, a number of executives seemed to fail to grasp that treating it as otherwise is bad for their bottom line.