News
Batman v Superman Writer Describes Post-Release "Mood of Fear"
The writer of Batman v Superman: Dawn of Justice and Zack Snyder's Justice League talks about how the projects evolved.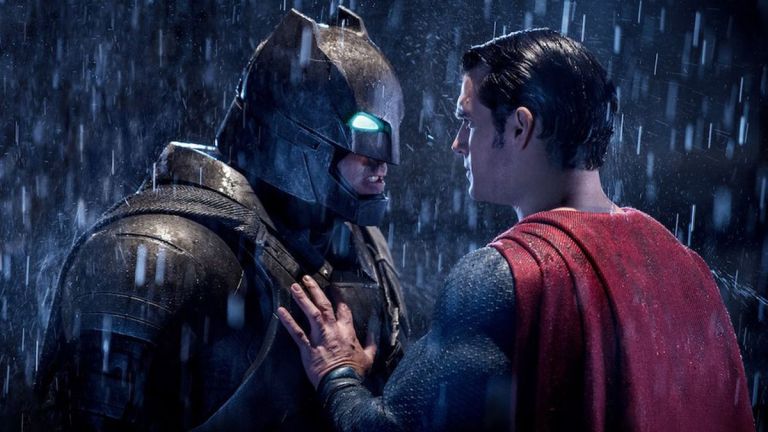 Now that Warner Bros. has seen consistent success with its line of DC superhero movies, the future of the DCEU seems assured with a healthy slate of films on the horizon, and with the Snyder Cut of Justice League finally released into the wild, you would think it might be time to finally stop worrying about the franchise's early missteps, notably the difficulty that Batman v Superman: Dawn of Justice had getting out of the gate and the subsequent effect it had on Justice League.
But then screenwriter Chris Terrio comes along and delivers a bombshell interview to Vanity Fair that just seems destined to get people relitigating the events surrounding a movie that just recently celebrated its fifth anniversary.
Terrio, who won an Oscar for Best Adapted Screenplay for 2012's Argo, is "happy and relieved" that Zack Snyder's Justice League has been released, but he has plenty to say about what went into the studio decisions surrounding the making of Batman v Superman and how they changed the direction of Justice League. His frustrations began when 30 minutes of Batman v Superman were removed from the theatrical release, which made the motivations for key characters, including its two title ones, unclear (those missing scenes were subsequently added back for the home release Ultimate Edition of the film and are currently on HBO Max). Despite that, Terrio returned to write Justice League in the hopes of completing the planned redemption arc for Batman, an arc which is much clearer in Zack Snyder's Justice League.
"There was a mood of fear at the studio. No doubt," Terrio said of the climate after Batman v Superman was met with a muted critical reception and relatively modest box office success. "My impression was that people in boardrooms started making the decisions. And they were decisions based on arbitrary metrics that had nothing to do with the stories that were being told."
While the plan was always for Justice League to be a more hopeful film, Terrio still did a rewrite to reflect the input he was getting.
"I rewrote Justice League to lighten the mood a little bit—which became the Zack Snyder Justice League," Terrio said. "That's a slightly lighter, less dense version of the script, which I was fine with."
But it wasn't until Snyder had to leave the project after a terrible personal tragedy and was replaced by Joss Whedon that things took a turn on the project.
"When the movie was taken away, that felt like it was some directive that had come from people who are neither filmmakers nor film-friendly," he said. "The directive to make the movie under two hours, regardless of what the movie needed to do, and to make the colors brighter, and to have funny sitcom jokes in it."
To complicate matters further, by that point there was a schedule in place for the expanding shared universe of DC superhero movies. This left Terrio working on a team-up film featuring characters whose own worlds were still meant to be fleshed out in future films.
"The Wonder Woman script wasn't even finished when I wrote Justice League," Terrio said as an example. "So I had no basis to write Wonder Woman other than Batman/Superman. Themyscira didn't even exist. I was never shown anything on the page for it. I didn't know whether people could talk underwater. That was a thing that I had to ask, because I didn't know if I could do underwater scenes with Aquaman and Atlanteans. It was all just from scratch because there had been no [solo] character films."
The full interview with Terrio at Vanity Fair is a fascinating read. Go check it out.