Features
Bank of Dave, Men and the Underrated Genius of Rory Kinnear
He's famously Tanner in Bond and the PM who penetrated a pig in Black Mirror. But, as his latest film roles in Men and Bank of Dave prove, Rory Kinnear's got serious range.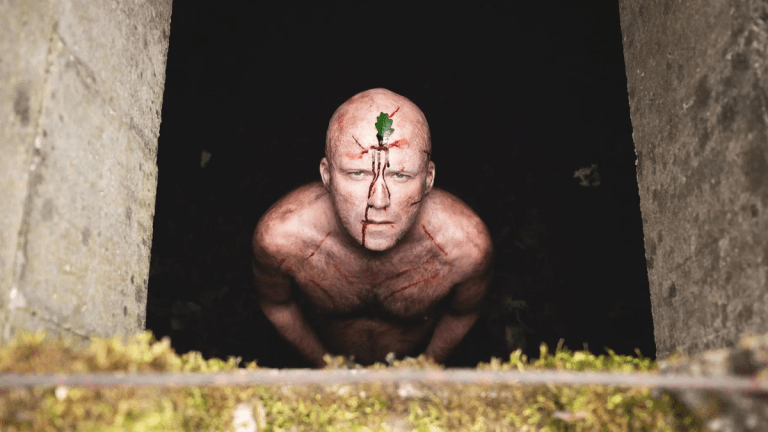 When you look at his body of work, it's hard to believe Rory Kinnear is only 44: the man's covered a hell of a lot of ground. He's earned his place as a household name with roles like Tanner – M's efficient Chief of Staff in several Bond films including Skyfall – and Detective Nock in Alan Turing biopic The Imitation Game, but while many actors would be rightly chuffed to bag these roles, they're merely the tip of Kinnear's acting iceberg.
Few actors, for instance, can claim to be responsible for a scene that has been burned onto our retinas, never to be forgotten, no matter how hard we try. For Rory Kinnear, that scene is in Black Mirror episode 'The National Anthem', the very first instalment of this disturbing dystopian anthology series, where he plays a Prime Minister forced into doing the dirty with a pig on live television to save a royal hostage victim. The scenario alone is horrifying enough, but Kinnear mercilessly commits to the emotions you'd expect his character to go through in this unlikely, nightmarish situation, making it an excruciating, can't-look-away performance.
He brings the same level of tortured emotion to his role as Frankestein's Creature in gothic horror drama Penny Dreadful, which won him Best Supporting Actor at the Satellite Awards. It's no surprise – he's the best Frankenstein's Monster since Karloff and the closest to the Shelley book by far; menacing but sympathetic, understated but devastating. He returned as a monster of a different kind in the show's spinoff series, City of Angels, playing Nazi Dr Peter Craft. Even comparing these very contrasting roles shows Kinnear's considerable range: as he himself explained, while The Creature begins as a figure of terror and unexpectedly earns the audience's sympathy over time, Craft begins as likeable but descends into villainy.
Another Best Supporting Actor Award (this time at the British Independent Film Awards) arrived for his portrayal of tortured, violent father Bob Oswald in Broken. The role shows he has the capability to be unnervingly intimidating in the most everyday of settings.
But it's not all doom and gloom in Kinnear's back catalogue: he's done a surprising amount of comedy, too. Count Arthur Strong was fairly low-rent as sitcoms go, but Kinnear is a highlight as Michael, the pleasingly hysterical butt of the jokes, a role completely at odds with his most famous work.
More recently, he's gained a new generation of fans as the unfortunate twin brothers Captain Nigel and Admiral Chauncey Badminton in HBO's pirate sitcom Our Flag Means Death, but a far more underappreciated comedy performance is Sean, a lovable-but-blackmailing bowling alley employee in the 2015 film Man Up:
He's also brought an impressively varied range of public figures to life over the years: Lord Lucan in ITV drama Lucan, music entrepreneur Brian Epstein in John Lennon biopic Lennon Naked, controversial Downing Street figure Craig Oliver in Brexit: The Uncivil War, and Denis Thatcher in Margaret Thatcher: The Long Walk to Finchley:
Just this month, he portrayed an entirely new type of real-life character – Burnley businessman Dave Fishwick – in Bank of Dave on Netflix, a true story about a minibus salesman who decides to set up a community bank.
As if we needed more proof of Kinnear's ability to morph into any role he chooses, last year he starred as multiple roles in British horror film Men, in which he played a disturbing and ever-increasing range of freakish men tormenting recent widow Harper (Jessie Buckley) on a remote village retreat:
It's quite staggering that his roles in Men, Bank of Dave and Our Flag Means Death all occurred within a year of each other. What's next for Rory Kinnear? Your guess is as good as ours – the man's got serious range.