News
Back to the Future: Why You'll Never See More Eric Stoltz Marty McFly Footage
Back to the Future co-creator Bob Gale explains why the Eric Stoltz as Marty McFly footage hasn't been released...and won't be anytime soon.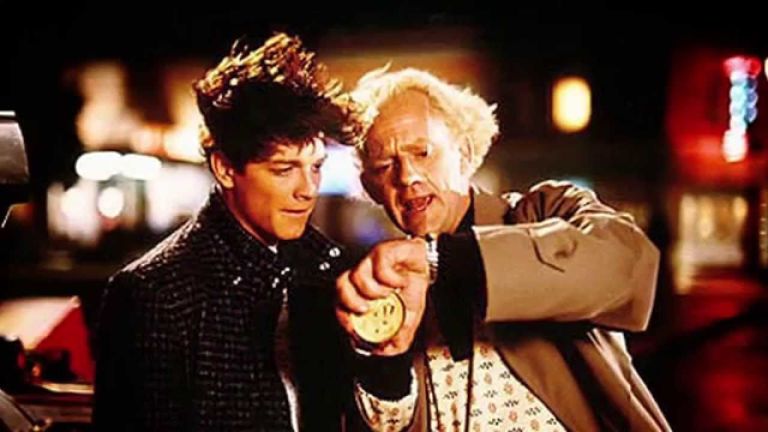 Here's why you won't see more of the infamous Eric Stoltz footage any time soon.
For Back to the Future fanatics, the Holy Grail of Hill Valley is footage from the five weeks that Eric Stoltz starred as Marty McFly. Stoltz, an actor who has proven his comedic chops in recent years through his work in the Noah Baumbach films Kicking & Screaming and Mr. Jealousy, delivered a performance that was reportedly too intense for how filmmaker Robert Zemeckis envisioned the character, and was subsequently replaced by Michael J. Fox (who filmed Family Ties concurrently).
While some stills of Stoltz in character of Marty McFly have surfaced over the years, we have yet to see any actual footage of the energy he would have brought to the time-traveling teen. During our recent interview with him, Back to the Future co-creator Bob Gale broke down the reasons why this footage has yet to be seen — and how those holding their breath waiting for it should probably exhale.
"Seeing the Eric Stoltz footage, it's not very good," Gale says. "When someday you see that, you'll say, 'Oh, okay. I understand why they recast him.'"
But Gale's reasoning for keeping the footage out of the public eye is more about respect for Stoltz as a performer, as well as the unfortunate realities of internet culture, than the quality of the performance itself.
"Eric's a working actor [and] a working director," Gale says. "The idea of shining a light on that and having everybody snipe at him on the internet, which is what they would do. 'Oh, my God. He sucks.' Whatever nasty things people would say, we don't want to do that to him. He doesn't deserve that. He came to work. He did the best that he could. We made a mistake and we cast the wrong guy. We were able to rectify that, but we don't want Eric Stoltz to go down in history, his biggest claim to fame, like Pete Best and the Beatles, he's the guy who wasn't in Back to the Future. Eric's done some really good movies, both in front of and behind the camera. And we do this out of respect for him and to not denigrate him."
That's an incredibly classy answer, not to mention being extremely candid. While Eric Stoltz may not have been the right Marty McFly, he is a terrific actor and director regardless. It's important for "fans" eager to see this footage and looking to drag him for not delivering the same kind of performance as Michael J. Fox to remember this. It's an interesting curiosity to be sure, but all that ultimately matters is how great that the Back to the Future franchise turned out. And it's pretty evident that it is one that is, well, timeless.
We'll have more with Bob Gale all this week! Back to the Future Ultimate Trilogy 35th Anniversary Edition is available now.